FMR1 and Related Conditions Clinic at the Kennedy Krieger Institute
A member of the National Fragile X Foundation's Fragile X Clinical & Research Consortium (FXCRC)
The FMR1 and Related Conditions Clinic at the Kennedy Krieger Institute at Johns Hopkins Medical Institutions is an interdisciplinary program that provides comprehensive evaluation and treatment services for children and adults with FMR1-associated disorders such as fragile X syndrome (FXS), fragile X-associated tremor/ataxia syndrome (FXTAS), fragile X-associated primary ovarian insufficiency (FXPOI) and fragile X-associated neuropsychiatric disorders (FXAND).

Meet The Team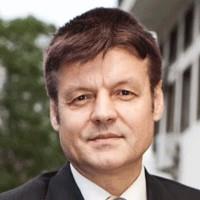 Dejan B. Budimirovic, M.D., earned his undergraduate degree from a pre-medical nursing program and his medical degree from Belgrade University then completed residencies at Belgrade, Harvard, and New York University School of Medicine. He is an attending child neuropsychiatrist, Investigator, and the medical co-director of the Fragile X Clinic at Kennedy Krieger Institute, Johns Hopkins Medical Institutions. Under his leadership, the Clinic has been critical in establishing the Institute's Clinical Trials Unit. He is also an associate professor of psychiatry and behavioral sciences at Johns Hopkins University School of Medicine.
Dr. Budimirovic is board certified by the American Board of Psychiatry and Neurology in adult, child, and adolescent psychiatry. He is an active member of the Fragile X Clinical and Research Consortium and its  Clinical Trials Committee.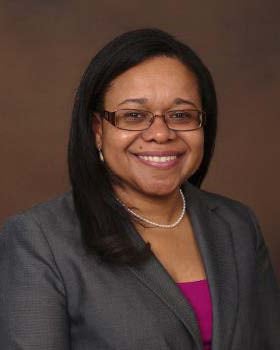 Constance Smith-Hicks, MD PhD, directs the Center for Synaptic Disorders and co-directs the Fragile X program with Dr. Budimirovic. Her primary research interests are in the areas of clinical trials, clinical trial readiness and translational research. She is particularly interested in the cause and consequence of sleep disturbance in neurodevelopmental disorders.
She is an Associate Professor in the department of Neurology at the Johns Hopkins University School of Medicine. She is a Board-certified Child Neurologist, a neurogeneticist and physician scientist. She obtained her MD and PhD degrees from the Columbia University College of Physicians and Surgeons, in New York. She completed her pediatric residency at Albert Einstein College of Medicine and Child Neurology training at Johns Hopkins. She became interested in Fragile X during her post-doctoral fellowship in the laboratory of Dr. Paul Worley in the Department of Neuroscience at Johns Hopkins.
Dr. Wilfreda Lindsey is a neurodevelopmental disabilities specialist at Kennedy Krieger Institute and an Assistant Professor in the Neurology Department at the Johns Hopkins University School of Medicine. Dr. Lindsey received her Bachelor of Science from Rhodes College in Memphis, TN before completing a Master of Science at Mississippi College in Clinton and a Doctor of Medicine at University of Mississippi Medical Center. She completed her pediatrics residency at Louisiana State University Health Science Center in New Orleans followed by Neurodevelopmental Disabilities Fellowship at Baylor College of Medicine/Texas Children's Hospital in Houston. She became interested in neurodevelopmental disabilities as a young child as she saw her mother, who is a special educator, work hard to care for her students and their families in and out of the classroom. In residency and fellowship, she became interested in lifespan care as well as transition care for this population which led to a love for complex neurogenetic syndromes in which the individuals had a typical lifespan. Fragile X syndrome and other FMR1 related syndromes fit well into this model, allows for comprehensive care and provides the continuity and whole family care that she saw her mother provide to her students.
Dr. Lindsey is married to her wonderful husband, has two toddler boys, is a dog mom as well as a plant mom and recently became the primary caretaker for her selfless mother who is the motivation behind all she does. On days off, you can catch Dr. Lindsey and her family doing DIY and arts and crafts projects or spending time outdoors.
Sydney Faw is a Licensed Medical Social Worker, LMSW with a special interest in caring for children with chronic medical conditions. "I had always been drawn to helping others, even as a child, and at the start of my studies, I decided to pursue that professionally. After working in pediatric specialty clinics elsewhere, I focused my attention on providing support and advocacy for patients in our clinics for some of our rarest conditions, including Fragile X, as these populations have been historically underserved. While working with patients, I love to engage them about their interests and will happily talk to them about my own cat, Rizzo, and dog, Suki. I also do my best to engage with them on their level, whether that's discussing their favorite cartoons or their upcoming college courses."
Alaina Acchione, MS, is a genetic counselor. "I recently graduated from the Columbia University Genetic Counseling program. I first became interested in Fragile X syndrome when I did an in-depth presentation on the mechanism of disease in graduate school. I really appreciated how well researched and understood this condition is compared to so many other genetic conditions. It has unique implications for the entire family which makes this such an important condition to have proper counseling and guidance on. Because there is such a breadth of understanding, I feel it very important to give families the opportunity to learn at their level of desired understanding. Personally, I am a former volleyball player, so I enjoy being around the sport and sports in general. I also value spending time with my friends and family and going to concerts specifically Dave Matthews Band and Zach Bryan!