NFXF Research Readiness Program
Our mission has always been and continues to be providing unwavering support for every family affected by Fragile X, while relentlessly pursuing a cure. As a patient advocacy organization committed to facilitating research, we wear many hats. We define our role in research as "research facilitation."
NFXF Research Facilitation
Our research facilitation mission is to advance scientific understanding and treatment research in Fragile X-associated disorders. This is a big mission and means we need to look at research from many angles. We aim to speed up and increase the probability of getting effective FX and FX-related treatments available to the larger FX community. Treatments are not just medications, they can be language, speech, behavior, and other interventions that can be just as impactful and can change the quality of life for individuals and families living with Fragile X. Advancing treatment research can also be supporting researchers through our Research Readiness Program or advocating for federal funding for research in Fragile X-associated disorders.
Our research facilitation objective is to be the preferred point of contact and broker for any Fragile X researcher or Fragile X development leader by:
CRITICAL RESEARCH
INFORMATION FOR ALL
Our team works to facilitate research in a multitude of ways, all designed to assist in meaningful progress toward effective treatments and a cure. Learn more in our video:
Learn more about NFXF's work in research facilitation in this presentation from the 2020 17th NFXF International Fragile X Conference Virtual Series featuring Hilary Rosselot and Dr. Craig Erickson, NFXF Scientific & Clinical Advisory and Clinical Trials committees member.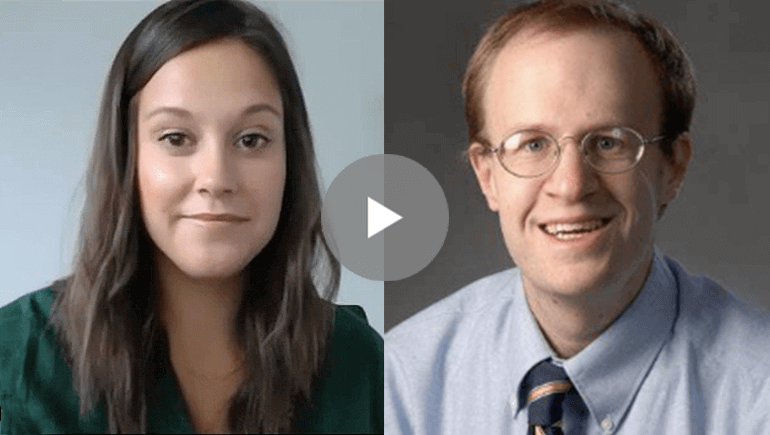 Hilary Rosselot
Director
Research Facilitation
National Fragile X Foundation
Dr. Craig Erickson
Medical Director
Fragile X Research & Treatment Center
Cincinnati Children's Hospital
Research Facilitation Portfolio
Our Research Facilitation portfolio leverages our skills to create meaningful partnerships with all researchers, from your initial concept through the dissemination of results. We support our research facilitation mission through the NFXF Research Readiness Program, our services menu, focused projects, and advocacy:
Engagement /
Focused Projects
NFXF Research Readiness Program
NFXF Research Readiness Program
NFXF + Researcher Partnership
Multiple Annual Touchpoints
The NFXF Research Readiness Program
The NFXF Research Readiness Program is a collaborative pipeline to support the development and execution of research in Fragile X-associated disorders. The program provides every researcher in the Fragile X field the opportunity to engage with experts and families to ensure proposed research is scientifically-sound, relevant, and patient-centric. We recommend all researchers engage in the program early for support from concept through the conclusion of the research project.
There are phases of the Research Readiness Program, designed to build relationships and bring researchers — you — into the NFXF community:
Questions?
If you have questions about anything research-related, we'd love to hear from you! You can reach out to Hilary Rosselot directly, or submit your question or comment through our contact form below.