31 Shareable Fragile X Facts
Why 31? Because there are 31 days in July, and every July is National Fragile X Awareness Month! So you'll always find at least 31 facts right here (plus plenty of bonus facts), that you can read or watch + listen from Fragile X community members including moms, dads, siblings, self-advocates, researchers, genetic specialists, staff, and more. Take a listen!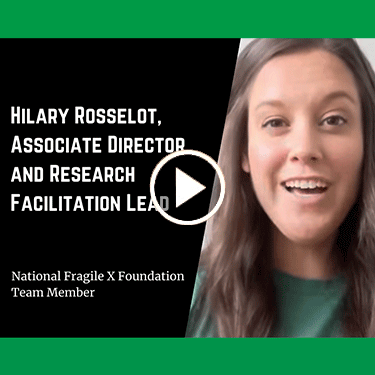 Fragile X is a group of conditions: Fragile X syndrome, Fragile X-associated tremor/ataxia syndrome (FXTAS), Fragile X-associated primary ovarian insufficiency (FXPOI), and more emerging premutation carrier issues we are just learning about and passed through generations, often unknowingly.