Help ensure there is education, advocacy, research, and treatments for Fragile X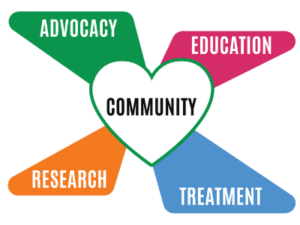 At every step of the way, Fragile X presents a unique set of challenges for parents and caregivers, because the landscape of managing life with Fragile X is unexpected and constantly changing.
Your support will help at every step of the journey. By supporting the NFXF, you are helping to: 
Provide support to a newly diagnosed family searching for answers and hope.

 

Create evidence-based Treatment Recommendations so medical providers, educators, parents, and caregivers can provide the best possible care for individuals living with Fragile X.

 

Disseminate research opportunities and results to families.

 

Provide an educational webinar with cutting-edge information from a Fragile X expert.

 
And more!  We don't consider a diagnosis of Fragile X the end of a meaningful and successful life, just one that requires a different path than most of us are familiar with, and one that offers different opportunities than we expected. Your generous donation ensures that individuals living with Fragile X get the support they need.  
"Join us in supporting the National Fragile X Foundation and help support families living with Fragile X reach their full potential." – Laurie, Will, and Caroline Bridges
Yes! I want to  support Fragile X families with advocacy, education, treatment, and research
!
The National Fragile X Foundation is registered as a 501(c)(3) non-profit organization. Contributions to NFXF are tax-deductible to the extent permitted by law. The NFXF's tax identification number is 84-0960471.