Stride Your Way during July – Fragile X Awareness Month!
What do we mean by "stride your way"? Striding means taking purposeful steps toward a specific goal. In this case, our common goal is raising awareness and funds in support of Fragile X families.
Thank you to the 800+ participants and donors who participated in X Strides 2023! Fragile X knows no racial or economic bounds, and because of you, the NFXF can further our mission to serve the entire Fragile X community to live their best lives by providing the knowledge, resources and tools until, and even after, more effective treatments and a cure are achieved.
Together, We're Stronger!

Hear From and Learn More About Our 2023 X Strides Partners & Sponsors
Please visit our sponsor websites to learn more.
A message from Sippie Hippie and Middle Ground Connections about their mug program to support the National Fragile X Foundation.
A message from Audric about his Shooting the X podcast.
A message from Zynerba CEO Armando Anido to the Fragile X community.
A message from Stephanie Sarup, founder and owner of new keto nut butter called "giv soft butter".
A message from Paula Fasciano, owner of Bake Ability, a sweet and savory bakery.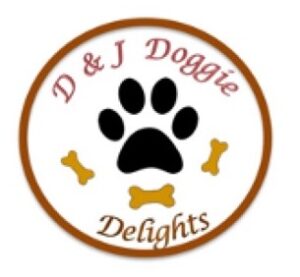 Sponsoring X Strides 2023
We aren't just looking for sponsors; we're looking for like-minded partners who believe in supporting, educating, and employing people of ALL abilities, and who understand just how important research is to find effective treatments for rare disorders and developmental disabilities.
Benefits of Connecting with the Fragile X Community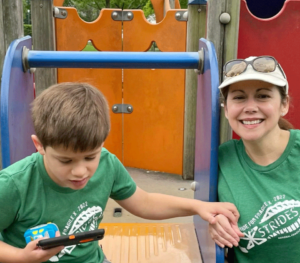 Visibility
Gain market exposure through logo placement on X Strides' materials, event platform, at registration sites, and right here on this page!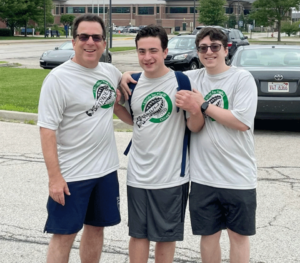 Recognition
Inclusion in our weekly email newsletter and social media posts on Facebook, Instagram, Twitter, and Linkedin.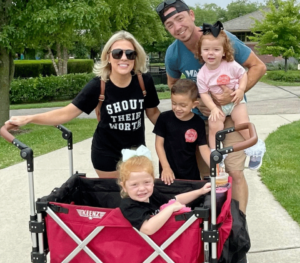 Relevance
Craft a video or written message from you to the community. We'll share it on social media and as part of our online thank you to all participants and sponsors.
In-Kind & One-Time Support Opportunities
In-kind opportunities include gift certificates for your company's products or merchandise to be used as prizes and incentives for the top fundraising teams and individuals. Or, donate a portion of the proceeds from your business to the NFXF during the month of July!
Interested? Please use the form below to let us know:
For cash sponsorships, please use our one-time donation form to pay securely by credit card.
Participating as an Individual or Team
As shown here, when you register you'll have three options to register:

Participating as an Individual
You'll want to register in one of two ways:
As an individual: Use this option to get started right away and fundraise on your own.
Join a team: If you already know of a team you want to join, register by choosing "Join a team" and you'll be walked through the process of locating and connecting with that team.
Participating as a Team
To start your own team, choose "Create a team" when you register. You'll be able to recruit friends and family using our fundraising tools. (If you're looking for an existing team, choose "Join a team" and you'll be walked through the process of locating and connecting with that team.)

Questions?
You can reach out to Kristin Bogart using the contact info or our contact form below.