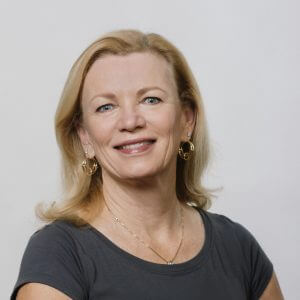 Linda Sorensen, Executive Director
Linda has been a member of the NFXF team since 2004. She has over 25 years of experience in non-profit programs, operations management, board and volunteer development. She earned a BA degree in Psychology and an MS degree in Adult Education and Organizational Development. She loves the company of her family and friends and enjoys golf, along with entertaining, traveling, and reading great books.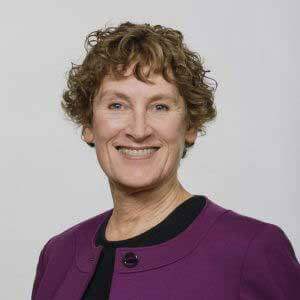 Jayne Dixon Weber, Director, Community Education
Jayne has been a member of the NFXF team since 2007. She has two children, an adult son with Fragile X syndrome and a daughter. Jayne authored the book Transitioning "Special" Children into Elementary School and was the editor for the book Children with Fragile X Syndrome: A Parents' Guide. Jayne likes to read, enjoys photography, and goes for a walk every day.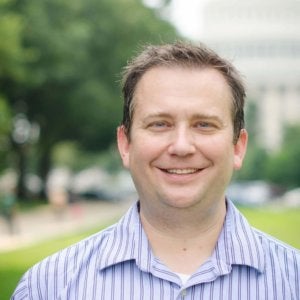 Dan Whiting, Director, Community Impact
Dan has been a member of the NFXF team since 2017. He has over 20 years of experience in public policy and communications, including time on staff of a U.S. Senator for 11 years, in the Bush Administration as Chief of Staff at an agency, and as a senior strategist for communication initiatives across the DOD. He loves spending time with his family and friends and dreams of either being an artisan woodworker or comedy writer.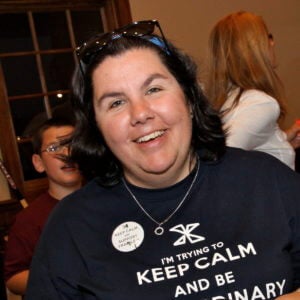 Missy Zolecki
Director, Community Engagement
Missy has been an active volunteer since 2010 and accepted the Central Regional Leader role in 2013 and joined NFXF staff in November 2018. Missy has organized several fundraisers and educational workshops while working closely with the Fragile X clinic at Rush University over the years. She speaks to educators, professionals, and service organizations about Fragile X and has presented at past International Fragile X Conferences. Missy is the mother of three children. Her eldest son, Matt, lives with Fragile X syndrome. Prior to joining the NFXF Team, Missy had worked as a nurse for more than 20 years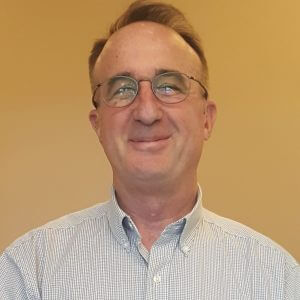 Robby Miller, Director, Clinic & International Relations
Robby has spent over 40 years helping children with special needs, and their families and the professionals who work with them. Robby is particularly interested in how families learn about, access, and receive meaningful services from competent professionals, organizations, and institutions. This interest led to his co-founding the FXCRC. In his spare time, you'll find Robby singing and playing rhythm guitar in a rock band with his pals.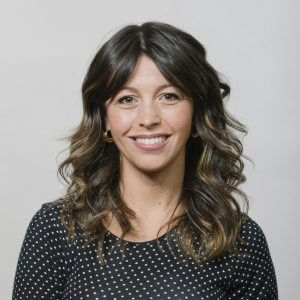 Amie Milunovich, FORWARD National Coordinator
Amie joined the NFXF in 2015. She has eight years of experience coordinating clinical research trials. Amie was a Research Assistant and Research Coordinator for numerous Clinical Trials at several programs. Amie holds a BA degree in Family and Consumer Science and is a SOCRA Certified Clinical Research Professional. She enjoys Bikram Yoga, painting, cooking and spending time with family and friends.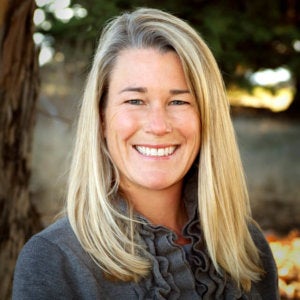 Kristin Bogart, Director of Development
Kristin joined the NFXF team in 2019. She has over 15 years of experience in fundraising and non-profit management, event planning, and board and volunteer development. She earned a BA in Economics and an MA in Public Administration. Kristin loves spending time with her two teenage sons and in the company of friends, and enjoys gardening, running, and hiking in the Santa Cruz mountains.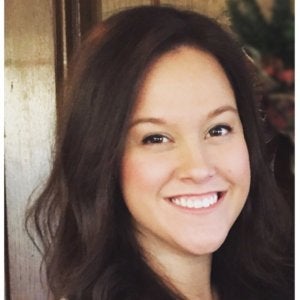 Hilary Rosselot, Director of Research Facilitation
Hilary joined the NFXF team in 2019. Prior to joining the NFXF team, she worked at the Cincinnati Fragile X Research and Treatment Center for over 5 years. She has experience as a Clinical Research Coordinator across many types of clinical trials and served as the Clinical Research Manager for the Cincinnati program. She earned a BA in Psychology, an MBA and is a SOCRA Certified Clinical Research Professional. She enjoys time with family and friends, a great book, a strong cup of coffee and, of course, a good laugh!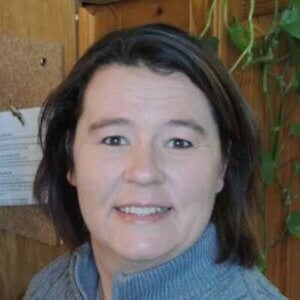 Kim Toman, Development Assistant
Kim has been a member of the NFXF team since July 2021. She brings extensive experience in accounting and office management. Her background also includes volunteering and supporting many fundraising events and activities benefiting the NFXF. She has 3 adult children that she enjoys traveling and exploring new places with her family.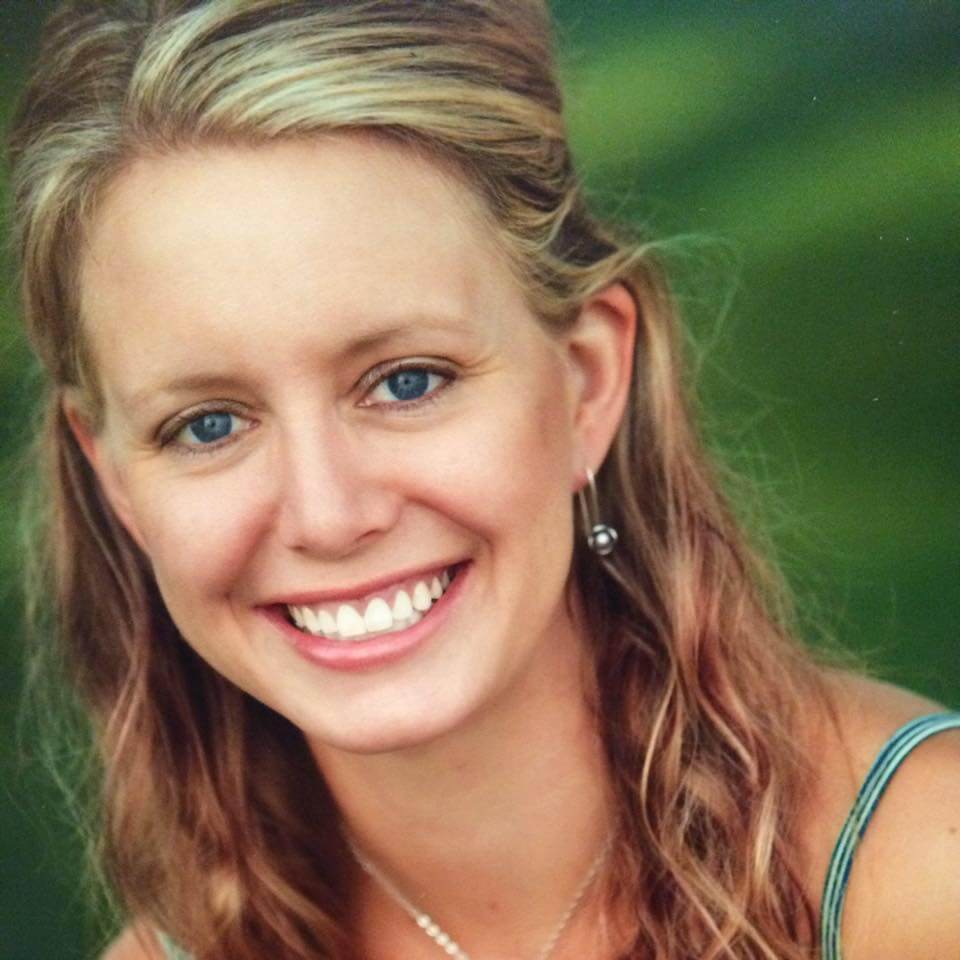 Emily Mack, President
My husband and I are the proud parents to our blended family of five kids. We were introduced to Fragile X in February 2011 after our son was diagnosed at 2 years old. We are fortunate to work with Dr. Craig Erickson at the Cincinnati FX clinic and have participated in several research studies.
I have worked in corporate wellness as an exercise physiologist and wellness coach for the past 18 years at a large hospital system, on-site worksite wellness programs and in private practice. I'm driven by the desire to ensure that the NFXF continues to play an integral role in the lives of families, educating our communities, and facilitating research.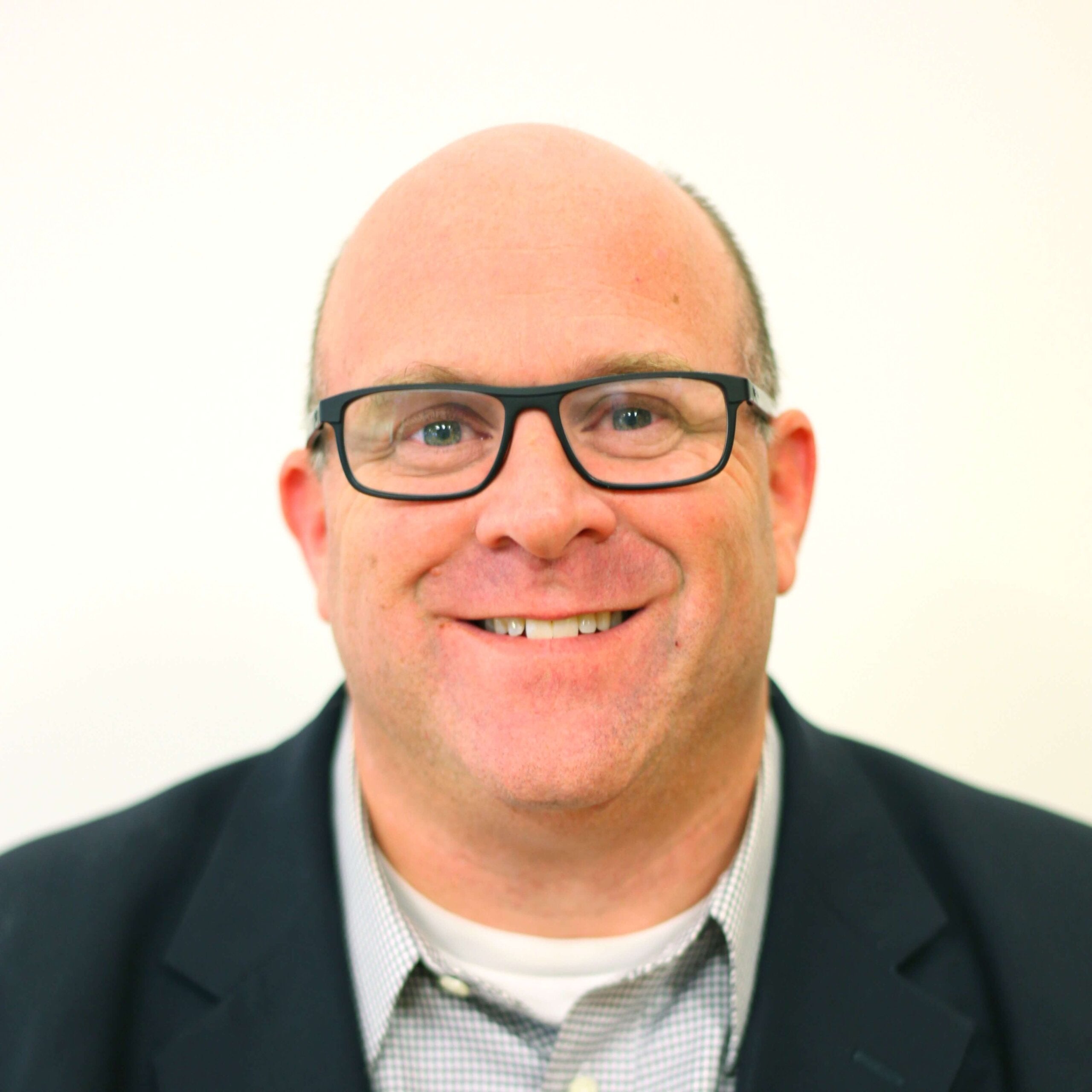 Evan Davis, Vice President
My wife, Alexis and I have four wonderful children: Sophie, Cece, Michael and Lila. Cece was diagnosed with FXS in 2009. We are avid participants in the Fragile X community, from NFXF Advocacy Day, to fundraising, to local events, to FX Clinic visits at Kennedy Krieger, to an annual promotion of FX on the Today Show during Awareness Month. I will use my experience as a business owner, branding and marketing professional, and NPO board member to raise awareness and understanding, create opportunities for more research and funding, contribute to improving the lives of those living with FX, and ultimately to help find a cure as soon as possible.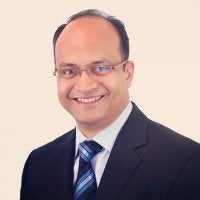 Rajat Sarup, Treasurer
I am with State Street Global Advisors as an Equity Analyst in Investment Management responsible for Utilities and Telecom sector research. I bring over 16 years of experience in the financial services industry with GE. I have an MBA and the Chartered Financial Analyst designation. My family is committed to bringing our experience with large corporations to serve the Foundation towards achieving its goals of providing support, promoting awareness and working towards a cure for Fragile X.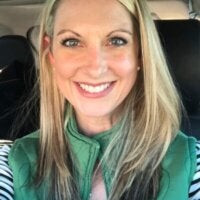 Laurie Bridges
I am an Occupational Therapist and Will and I are the proud parents of Caroline (full mutation) and Clark. I have worked as an OT since 1999 and currently work in the Humble Independent School District near Houston, TX. Not long after Caroline was diagnosed with Fragile X Syndrome, Will and I began serving Fragile X families in the Houston area by forming an NFXF Community Support Group in 2011. I have attended 5 NFXF International conferences and was co-chair of the host committee for the 2016 conference in San Antonio. Since the beginning of this Fragile X journey, we have been thankful for The National Fragile X Foundation and how it supports families, promotes education and awareness, and puts a priority on research. We keep moving forward and taking the next step. We are thankful for our Fragile X family because we are not alone!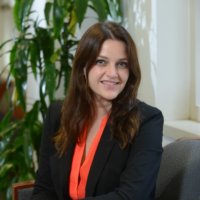 Abigail Gaunt
I joined the Fragile X world when my son, Mack, was diagnosed with Fragile X Syndrome in July 2014, a few months before his second birthday. Today he is verbal, attends a mainstream preschool, and he just learned to ride a bike and swim—all accomplishments that seemed out of reach when he was first diagnosed. He is always the happiest kid in the room.
Currently, I am the Assistant Dean of Students at Tulane Law School. I also have experience as a Director of Student Conduct, a litigation associate, a law clerk in the U.S. District Court for the Southern District of New York and the United States Court of Appeals for the Fifth Circuit. I am also Outreach Coordinator for New Orleans Special Olympics.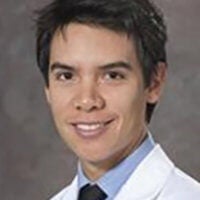 Reymundo Lozano, MD
Dr. Reymundo Lozano, Assistant Professor in the Department of Genetics and Genomic Sciences, Psychiatry, and Pediatrics at the Icahn School of Medicine at Mount Sinai, is an adult and pediatric clinical-geneticist with research training in neurodevelopmental and neurodegenerative disorders. He is the Director of the Autism, Fragile X (FX) Tremor-Ataxia syndrome, and FX syndrome Clinics. As a collaborator on clinical trials in FXS, Dr. Lozano is committed to finding new pharmacological treatments. "It is my great pleasure to work with the Fragile X syndrome/Fragile X Tremor Ataxia Syndrome scientific and medical communities, patients, and families, together we utilized current and innovative treatment strategies to ameliorate patients' medical challenges"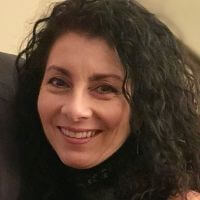 Shari Silver
Attending my first Advocacy Day in Washington, D.C. back in 2009 served as my introduction to everything the NFXF had to offer including an avenue by which I could be a more active participant in helping my son Justin, 19, have the best life possible after his diagnosis of Fragile X Syndrome in 2006. Since then, my husband Brian and I together with our daughter Hailey, 22, have been active members. Over the years, I have attended numerous Advocacy Days as well as International Conferences and served as the co-leader of the Community Support Network of Greater NYC for 2 years. In 2010, my family and I created the Fly With Me Fund, raising money to assist other families living with FXS and related disorders access appropriate care and to support FX-related research. In addition to the NFXF, I am involved at the MIND Institute, becoming a member of their National Council of Visitors in 2019.
The NFXF has been vital in giving me an ability to parent and help the world understand my son. It has also given me a tremendous extended family. I am honored to join the board so I may play some role in ensuring families to come will have the support of the NFXF.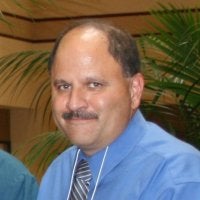 Joe Garera, CSN Board Representative
My wife Leslie and I are proud parents of our son Nick. In 1995 at 22 months old Nick was diagnosed with FXS. Becoming educated became our passion and the NFXF gave us the direction and material we needed to get our journey off on the right foot.
In 1997 I started the now Tri-State Fragile X Alliance. Hosting events has been my focus to bring Fragile X to the region. I'm the MidAtlantic CSN Regional Leader. As the CSN Liaison to the Board of Directors, I'm humbled and honored with this opportunity to represent the members of the CSN, a pillar of the NFXF.
I'm a retired firefighter, active in our church and work as a safety director for a construction company.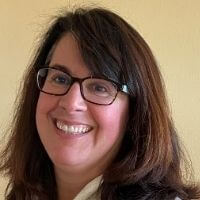 Kara Frech
My husband, Steve, and I are the proud parents of two teenage boys, Andrew and Jason, both diagnosed with Fragile X syndrome in 2007. Upon diagnosis, I immersed myself in all things Fragile X to learn how to help my boys lead successful, fulfilling lives. The NFXF was and is my go-to source for this.
In 2012, I co-founded the Southeast Pennsylvania Fragile X Community Support group and continue to lead the group by organizing educational conferences, social events and X Strides walks for local families.
I am proud to serve as a board member for the foundation to further the mission of the NFXF to provide unwavering support while relentlessly pursuing a cure. My passion for helping others lead successful lives with Fragile X along with the skills acquired as a former management consultant and currently as a stay-at-home parent will contribute to supporting the NFXF's mission while serving on the board.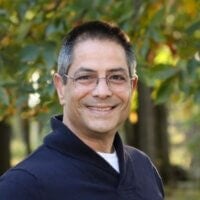 Anthony Fasciano
My wife Paula and I are the proud parents of two awesome young men: Matthew (aka Matty Fash) 24 and Benjamin (aka Benji) 18, both of whom live with Fragile X Syndrome. These two boys never cease to amaze us. They have overcome so much, have accomplished so much, and still have so much to do. The Foundation has been a VERY instrumental part of helping us get them to where they are today. We have been affiliated with the NFXF since Matty was 2 when he was first diagnosed with FXS.
My wife Paula has been the family pillar of strength with the Foundation, serving in various capacities over the last 17 years. One of the things I have enjoyed most is having the privilege of meeting so many wonderful Fragile X families along the way. The whole community is full of very special people.
I have over 30 years of Financial Management experience in both the public and private sectors and look forward to serving the Foundation on the Board. And if you have any questions about being a Fragile X parent, just ask. I am always willing to help and share what we have learned.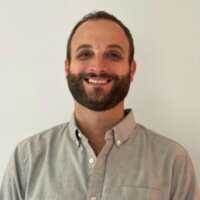 Jed Seifert
Jed Seifert is the proud younger brother of Darren, who was diagnosed with Fragile X when he was 12 years old and has always been his inspiration. He is the Co-founder of Stakes Manufacturing, a print-on-demand apparel company out of Cleveland, OH where they are passionate about inclusion and currently employ a number of individuals with different disabilities.
Jed has been working with the disabled community since he started coaching Special Olympics as a teenager. His mom, Rita, has been an active member of NFXF for decades and got him involved advocating in 2012. He is also a board member for SEEC, an organization dedicated to helping individuals with disabilities attain meaningful employment opportunities and independent living in the DC metropolitan area.
Jed and his wife, Niki, live in Bethesda, MD and are proud parents of two wonderful boys Darwin (6) and Everett (4). He is truly honored to be the first sibling to serve on the board and use his business experience to create new opportunities for NFXF.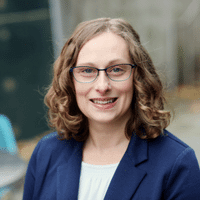 Rebecca Shaffer, MD
Rebecca Shaffer is an Associate Professor of Pediatrics at Cincinnati Children's Hospital and she specializes in both clinical care and research with Fragile X syndrome and autism spectrum disorder. She is also the Director of Psychological Services for the Cincinnati Fragile X Center. Her research is primarily focused on emotion dysregulation in both FXS and ASD. She enjoys helping individuals find ways to calm their bodies and minds and fully engage in the world around them. She also enjoys helping caregivers find ways to best support them in this process, "It is truly a pleasure to work with the Fragile X population and their families."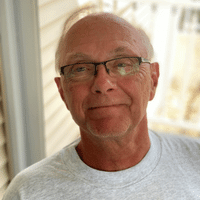 Denny Haugen
Denny and his wife, Marcia, are proud parents of Angela, 40, and Aaron, 38. Aaron was diagnosed with Fragile X syndrome when he was 10 years old, thanks to a very observant elementary school teacher. Aaron's diagnosis was a real blessing as his education could have been a disaster! He had a wonderful functional education that helped him graduate from high school in Kansas City, Missouri.
After moving to Waverly, Iowa, in 2003, Aaron was able to live by himself with agency help and has a job in dining services at Wartburg College. Aaron also helps manage the Wartburg College football team, which is the true love of his life! There is a documentary called, "Not So Fragile" that shares much of Aaron's journey.
"I am so excited to be a member of the Board of Directors for the NFXF! I'm hoping to learn and share a lot – both in experience as a parent of a Fragile X son and in wisdom gained from my fundraising career of 14 years. I look forward to continuing to learn more about Fragile X, especially in research for the full-mutation Fragile X adult!"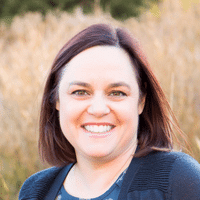 Vicki Wilkins, MD
Dr. Wilkins is a pediatric hospitalist who specializes in provider-family communication, experience of care, and care for children with complex health care conditions. She has a son with Fragile X syndrome and has therefore developed a Fragile X practice and research portfolio. She trains and coaches physicians, nurses, and other health care providers in engaging in difficult conversations, conflict resolution, disclosure and resolution of adverse events, and shared decision making. She is the Medical Director of Experience of Care at Primary Children's Hospital in Salt Lake City, Utah.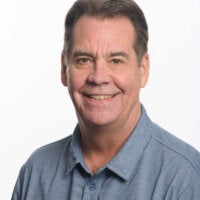 Jay Souder, Ambassador
My wife, Anne, and I are the proud parents of Alec who was diagnosed with FXS in 1995 when he was 4 years old. After learning of his condition, 12 members of our extended family were also tested and similarly diagnosed. Our journey has allowed us to both laugh and (occasionally) cry but has always simply been accepted as our path and one that we readily embrace – and we strongly believe that the future remains bright for Alec and our family. I recently retired from Charles Schwab after a 40-year career in the Financial Services industry. I proudly served on the NFXF Board for 6 years, including the last two as NFXF Board President. I am now proud to serve as the first Ambassador.
Len Abbeduto, PhD
UC Davis MIND Institute
Sacramento, California
Institutional Website
Gary Bassell, PhD
Emory University
Atlanta, Georgia
Institutional Website
Elizabeth Berry-Kravis, MD, PhD
RUSH University Medical Center
Chicago, Illinois
Institutional Website
Marcia Braden, PhD
Private Psychology Practice
Colorado Springs, Colorado
Institutional Website
Jonathan Cohen, MD
Center for Developmental Disability
Melbourne, Australia
Fragile X Alliance Clinic
Craig Erickson, MD
Cincinnati Children's Hospital
Cincinnati, Ohio
Institutional Website
Brenda Finucane, MS, LGC
Autism & Dev Med Institute
Geisinger Health System
Lewisburg, Pennsylvania
Institutional Website
Ed Goldson, MD
Children's Hospital Colorado
Aurora, Colorado
Institutional Website
Randi J. Hagerman, MD
UC Davis MIND Institute
Sacramento, California
Institutional Website
Deborah Hall, MD, PhD
Rush University Medical Center
Chicago, Illinois
Institutional Website
Gail Harris-Schmidt, PhD
Saint Xavier University
Chicago, Illinois
Institutional Website
David Hessl, PhD
UC Davis MIND Institute
Sacramento, California
Institutional Website
Heather Hipp, MD
Emory University School of Medicine
Atlanta, GA
Institutional Website
Kimberly Huber
University of Texas Southwestern Medical Center
Dallas, Texas
Institutional Website
Center for Collaborative Research in Fragile X
Vanessa Johnson, PhD, RN
Nova Southeastern University
Fort Lauderdale, Florida
Institutional Website
Walter Kaufman, MD
Greenwood Genetic Center
Greenwood, South Carolina
Institutional Website
Frank Kooy, PhD
University of Antwerp
Antwerp, Belgium
Institutional Website
Daman Kumari, PhD
National Institutes of Health
Bethesda, Maryland
Institutional Website
Ave Lachiewicz, MD
Duke University Medical Center
Durham, North Carolina
Institutional Website
Maureen Leehey, MD
University of Colorado Hospital
Aurora, CO 80045
Institutional Website
Andrew Levitas, MD
University of Medicine and Dentistry
Stratford, New Jersey
Institutional Website
Sean McBride
Translational Neuroscience Program
Translational Research Laboratories
Philadelphia, Pennsylvania
Institutional Website
Allyn McConkie-Rosell, PhD, CGC
Duke University Children's Hospital
Durham, North Carolina
Institutional Website
David Nelson, PhD
Baylor College of Medicine
Houston, Texas
Institutional Website
Feliciano Ramos, PhD, MD
University of Zaragoza
Zaragoza, Spain
Institutional Website
Karen Riley, PhD
University of Denver
Denver, Colorado
Institutional Website
Susan M. Rivera, PhD
UC Davis MIND Institute
Sacramento, California
Institutional Website
Sarah "Mouse" Scharfenaker, MA, CCC-SLP
Developmental FX
Denver, Colorado
Institutional Website
Gail Spiridigliozzi, PhD
Duke University Medical Center
Durham, North Carolina
Institutional Website
Tracy Stackhouse, MA, OTR
Developmental FX
Denver, Colorado
Institutional Website
Vicki Sudhalter, PhD
Institute for Basic Research
Staten Island, New York
Institutional Website
Nicole Tartaglia, MS, MD
University of Colorado
Aurora, Colorado
Institutional Website
Flora Tassone, PhD
UC Davis School of Medicine
Davis, California
Institutional Website
Peter K. Todd, MD, PhD
University of Michigan
Ann Arbor, Michigan
Lab website
Clinical website
Jeremy Turk, MD
St. George's Hospital Medical School
London, England
Institutional Website
Karen Usdin, PhD
National Institutes of Health
Bethesda, Maryland
Institutional Website
Rob Willemsen, PhD
Erasumus University
Rotterdam, Netherlands
Institutional Website
Emeritus Directors
Randi Hagerman
Developmental Pediatrician Dr. Randi Hagerman co-founded the NFXF in 1984 and has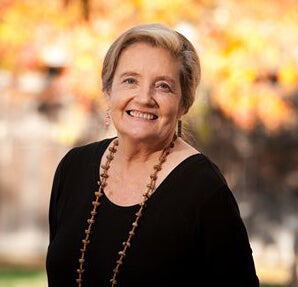 helped guide it ever since. In 2009, after more than 100 board meetings, Randi agreed that it was time to step aside and let others bring their expertise to the board. There is no aspect of the NFXF that Randi has not helped shape. Her strength as both a clinician and as a researcher has informed the NFXF mission and strategic plan. She and her husband Dr. Paul Hagerman generously support the NFXF mission. While Randi is no longer a board member, she is active on the NFXF Scientific & Clinical Advisory Committee and within the Fragile X Clinical & Research Consortium where she represents the UC Davis Medical Center's MIND Institute as Medical Director of the Fragile X Clinic. Randi continues to be a sought after speaker and her work has expanded from Fragile X syndrome to all Fragile X-associated Disorders. Randi is continually on the go as an international spokesperson for Fragile X. Fortunately, she's only an hour away from the NFXF headquarters by car and seconds away by phone when we need to call upon her for her guidance, advice, and wisdom.
Harris Hollin
Harris enlisted during the Korean War and served as an Army combat officer earning a Bronze Star. He owned Lemmon Pharmaceuticals, now part of TEVA Pharmaceuticals. He is a Fragile X grandfather and founded Conquer Fragile X Research Foundation, now part of NFXF, which supported FX research in many countries in Europe and Asia.
Gene Koelbel
As a leader of the Sewall Child Development Center in Denver, Colorado, Gene Koelbel was instrumental in the early success of the National Fragile X Foundation through her support of and collaboration with Dr. Randi Hagerman in the early 1980s. Along with her husband Walt, Gene provided crucial financial support for early Fragile X syndrome screening. She served on the NFXF Board of Directors throughout the 1980s and 1990s. Her and her husband's financial support of the NFXF in 1999 was crucial to its successful transition from a very small and poorly staffed organization to the much larger and effective organization of today. Gene also stepped forward to provide major financial support of the NFXF's 25th Anniversary Campaign in 2009.
[/fusion_text][/fusion_builder_column][/fusion_builder_row][/fusion_builder_container]