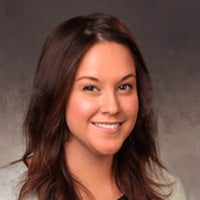 Hilary Rosselot
Executive Director, Research Facilitation Lead
Hilary joined the NFXF team in 2019. Prior to joining the NFXF team, she worked at the Cincinnati Fragile X Research and Treatment Center for over five years. She has experience as a clinical research coordinator across many types of clinical trials and served as the clinical research manager for the Cincinnati program. She earned a bachelor's in psychology, an MBA, and is a SOCRA-certified clinical research professional (CCRP). She enjoys time with family and friends, a great book, a strong cup of coffee, and, of course, a good laugh!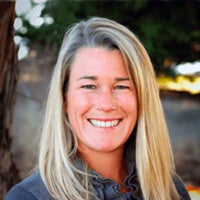 Kristin Bogart
Senior Director, Development and Communications
Kristin joined the NFXF team in 2019. She has over 20 years of experience in fundraising and non-profit management, event planning, and board and volunteer development. She earned a bachelor's degree in economics and a master's in public administration. Kristin loves spending time with her two teenage sons and in the company of friends, and enjoys playing tennis, running, and hiking in the Santa Cruz mountains on the California coast.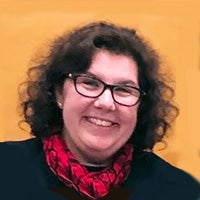 Missy Zolecki
Director, Community Empowerment
Missy has been an active volunteer since 2010 and accepted the Central Regional Leader role in 2013 and joined NFXF staff in November 2018. Missy has organized several fundraisers and educational workshops while working closely with the Fragile X clinic at Rush University over the years. She speaks to educators, professionals, and service organizations about Fragile X and has presented at past International Fragile X Conferences. Missy is the mother of three children. Her eldest son, Matt, lives with Fragile X syndrome. Prior to joining the NFXF team, Missy had worked as a nurse for more than 20 years.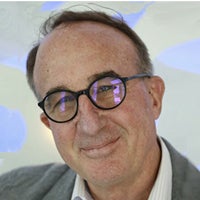 Robby Miller
Director, Clinic & International Relations
Robby has spent over 40 years helping children with special needs, and their families and the professionals who work with them. Robby is particularly interested in how families learn about, access, and receive meaningful services from competent professionals, organizations, and institutions. This interest led to his co-founding the FXCRC. In his spare time, you'll find Robby singing and playing rhythm guitar in a rock band with his pals.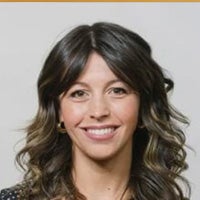 Amie Milunovich
FORWARD National Coordinator
Amie joined the NFXF in 2015. She has eight years of experience coordinating clinical research trials. Amie was a research assistant and research coordinator for numerous clinical trials at several programs. Amie holds a bachelor's degree in family and consumer science and is a SOCRA-certified clinical research professional (CCRP). She enjoys Bikram yoga, painting, cooking, and spending time with family and friends.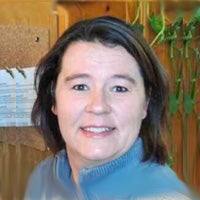 Kim Toman
Operations Manager
Kim has been a member of the NFXF team since July 2021. She brings extensive experience in accounting and office management. Her background also includes volunteering and supporting many fundraising events and activities benefiting the NFXF. She has three adult children and enjoys traveling and exploring new places with her family.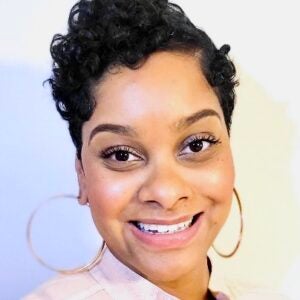 Jaleesa Holden
Communications Manager
Jaleesa joined the NFXF team in 2023. She has experience marketing to niche audiences with brands that are person-centered. She understands the power of advocacy and its impact, especially in underserved communities, such as people living with disabilities. Jaleesa volunteers with the Georgia Champion Project, a non-profit organization that offers free or reduced-cost boxing lessons to at-risk youth. She is also a second-generation military veteran and first-generation college graduate. She is a veteran of the U.S. Air Force Reserve and earned a bachelor's degree in integrative studies from Clayton State University. Jaleesa's son, Tiger, has Fragile X Syndrome and that is why she, in her words, "can see the magnificence in simple things." In her free time, Jaleesa enjoys writing children's books, biking on the Atlanta beltline, binging a good Netflix show, and exploring content related to African American studies.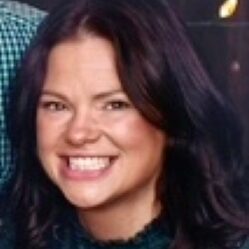 Mandie Rush
Development Assistant
Mandie Joined the NFXF team in 2023. Prior to joining the team, Mandie was a cheerleading coach, tumbling and dance instructor for 20 years and aided developing an all-inclusive program for students with special abilities. In her efforts she gained a deep appreciation for nonprofit work as well as fundraising, event planning and team building. She hopes to bring compassion and energy to the NFXF community. In her spare time, she loves to travel, camp and hike with her family and English Bulldog.