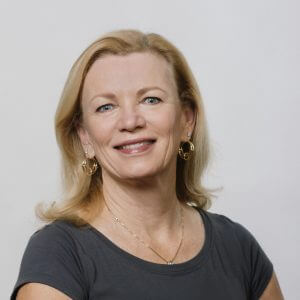 Linda Sorensen, Executive Director
Linda has been a member of the NFXF team since 2004. She has over 25 years of experience in non-profit programs, operations management, board and volunteer development. She earned a BA degree in Psychology and an MS degree in Adult Education and Organizational Development. She loves the company of her family and friends and enjoys golf, along with entertaining, traveling, and reading great books.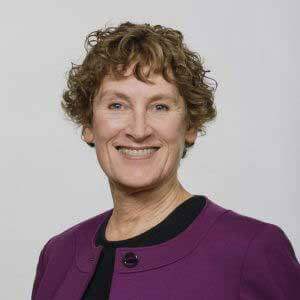 Jayne Dixon Weber, Director, Community Services
Jayne has been a member of the NFXF team since 2007. She has two children, an adult son with Fragile X syndrome and a daughter. Jayne authored the book Transitioning "Special" Children into Elementary School and was the editor for the book Children with Fragile X Syndrome: A Parents' Guide. Jayne likes to read, enjoys photography, and goes for a walk every day.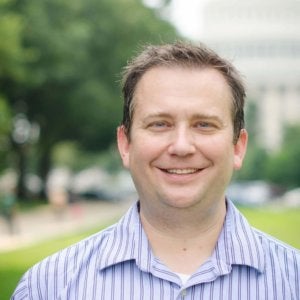 Dan Whiting, Director, Community Impact
Dan has been a member of the NFXF team since 2017. He has over 20 years of experience in public policy and communications, including time on staff of a U.S. Senator for 11 years, in the Bush Administration as Chief of Staff at an agency, and as a senior strategist for communication initiatives across the DOD. He loves spending time with his family and friends and dreams of either being an artisan woodworker or comedy writer.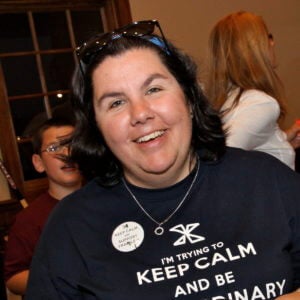 Missy Zolecki
Director, Community Engagement
Missy has been an active volunteer since 2010 and accepted the Central Regional Leader role in 2013 and joined NFXF staff in November 2018. Missy has organized several fundraisers and educational workshops while working closely with the Fragile X clinic at Rush University over the years. She speaks to educators, professionals, and service organizations about Fragile X and has presented at past International Fragile X Conferences. Missy is the mother of three children. Her eldest son, Matt, lives with Fragile X syndrome. Prior to joining the NFXF Team, Missy had worked as a nurse for more than 20 years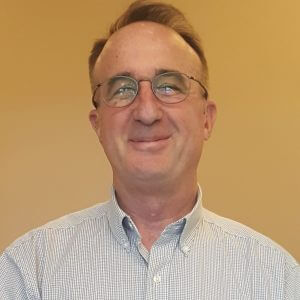 Robby Miller, Director, Clinic & International Relations
Robby has spent over 40 years helping children with special needs, and their families and the professionals who work with them. Robby is particularly interested in how families learn about, access, and receive meaningful services from competent professionals, organizations, and institutions. This interest led to his co-founding the FXCRC. In his spare time, you'll find Robby singing and playing rhythm guitar in a rock band with his pals.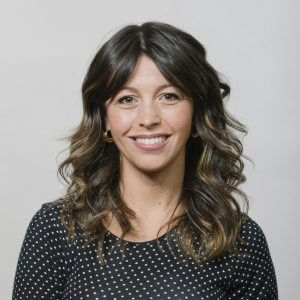 Amie Milunovich, FORWARD National Coordinator
Amie joined the NFXF in 2015. She has eight years of experience coordinating clinical research trials. Amie was a Research Assistant and Research Coordinator for numerous Clinical Trials at several programs. Amie holds a BA degree in Family and Consumer Science and is a SOCRA Certified Clinical Research Professional. She enjoys Bikram Yoga, painting, cooking and spending time with family and friends.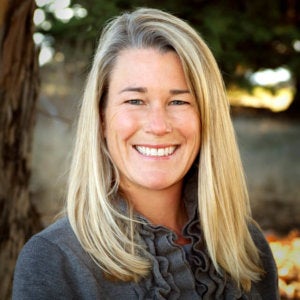 Kristin Bogart, Director of Development
Kristin joined the NFXF team in 2019. She has over 10 years of experience in fundraising and non-profit management, event planning, and board and volunteer development. She earned a BA in Economics and an MA in Public Administration. Kristin loves spending time with her two teenage sons and in the company of friends, and enjoys gardening, running, and playing tennis.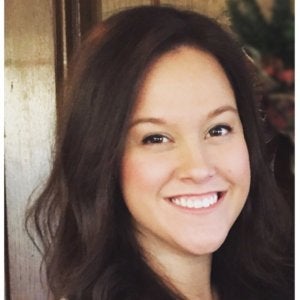 Hilary Rosselot, Director of Research Facilitation
Hilary joined the NFXF team in 2019. Prior to joining the NFXF team, she worked at the Cincinnati Fragile X Research and Treatment Center for over 5 years. She has experience as a Clinical Research Coordinator across many types of clinical trials and served as the Clinical Research Manager for the Cincinnati program. She earned a BA in Psychology, an MBA and is a SOCRA Certified Clinical Research Professional. She enjoys time with family and friends, a great book, a strong cup of coffee and, of course, a good laugh!
Community Support Network Regional Leaders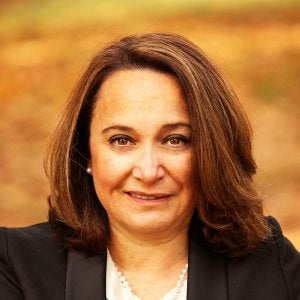 Paula Fasciano, Northeast Region
Paula began serving as the leader of the New Jersey Fragile X Community Support Group in 2014. As the co-leader, she has worked in conjunction with the NY group to organize biennial educational conferences since 2007. Paula and her husband Anthony have two teenage sons, Matthew and Benjamin, living with FXS. Paula also has an adult brother with FXS and an adult sister with FXS, autism, and seizure disorder. Paula lives in New Jersey.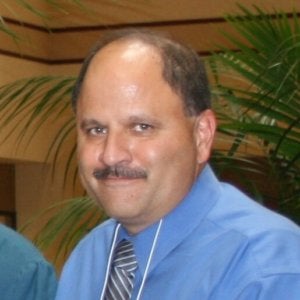 Joe Garera, Mid-Atlantic Region
Joe began serving FX families in the Cincinnati community in the late 90s by forming a support group at Cincinnati's Children's Hospital, which later became the Greater Cincinnati Fragile X CSN. Joe has expanded the reach of the NFXF through the Tri-State Fragile X Alliance, serving Kentucky, Indiana, and central/southern Ohio. He was a charter member of the LINKS Advisory Council and Strategic Planning Team. Joe organizes fundraisers and awareness opportunities to help support local Fragile X efforts. Joe and his wife, Leslie, have a young adult son, Nick, living with FXS. Joe currently serves on the NFXF Board of Directors as the CSN Liaison.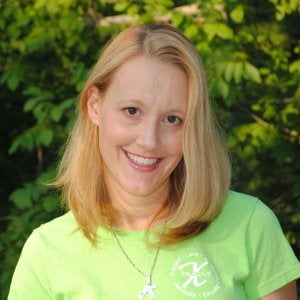 Diane Southard, Southwest Region
Diane served as the president of the Fragile X Resource Center of Missouri from 2009 until 2017. She speaks with local schools, universities, and businesses about Fragile X, educating others on acceptance and support. In 2006, Diane graduated from the Missouri Partners in Policymaking Program. She also holds a BS from Truman State University. Diane is married to Scott and is the mother of eight children. Her sons, Evan and Joshua, and daughters, Gigi and Ava, live with FXS. Her family resides in the St. Louis area.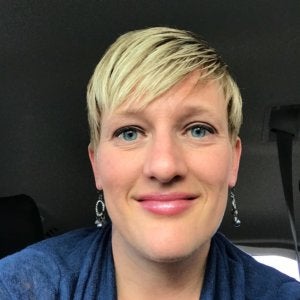 Jen Barber, West Region
Jennifer is a registered nurse and mother of three children; her two oldest children live with Fragile X syndrome. Since their diagnosis in 2010 she has fiercely advocated for her children and embraces opportunities to educate fellow community members. She has been a co-leader for the Central California Fragile X Chapter since 2014 and accepted the West Regional Leader position in 2018. As a chapter leader she has helped organize numerous successful fundraisers and has presented to medical professionals, school educators, students, and at local colleges about Fragile X. Jennifer loves to travel, especially to her hometown in southeast Minnesota to visit her parents and family members.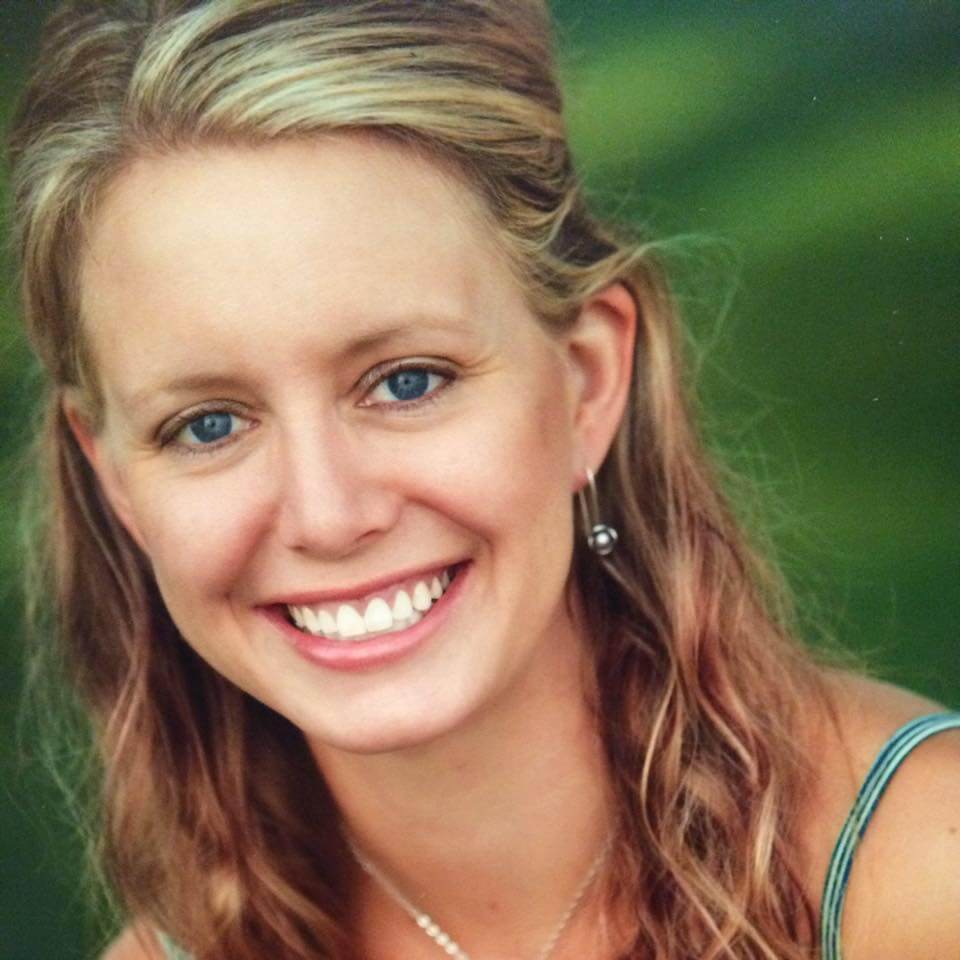 Emily Mack, President
My husband and I are the proud parents to our blended family of five kids. We were introduced to Fragile X in February 2011 after our son was diagnosed at 2 years old. We are fortunate to work with Dr. Craig Erickson at the Cincinnati FX clinic and have participated in several research studies.
I have worked in corporate wellness as an exercise physiologist and wellness coach for the past 18 years at a large hospital system, on-site worksite wellness programs and in private practice. I'm driven by the desire to ensure that the NFXF continues to play an integral role in the lives of families, educating our communities, and facilitating research.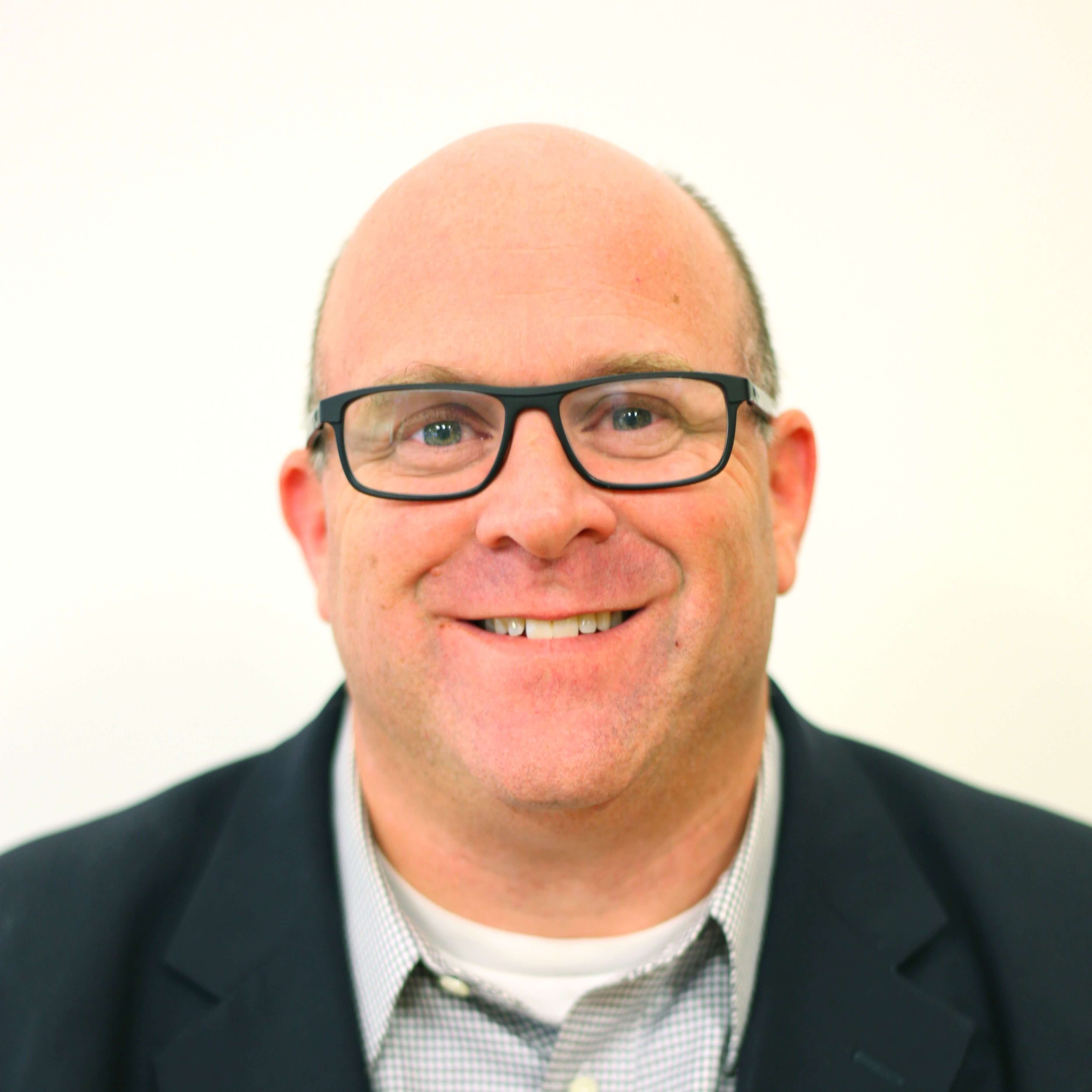 Evan Davis, Vice President
My wife, Alexis and I have four wonderful children: Sophie, Cece, Michael and Lila. Cece was diagnosed with FXS in 2009. We are avid participants in the Fragile X community, from NFXF Advocacy Day, to fundraising, to local events, to FX Clinic visits at Kennedy Krieger, to an annual promotion of FX on the Today Show during Awareness Month. I will use my experience as a business owner, branding and marketing professional, and NPO board member to raise awareness and understanding, create opportunities for more research and funding, contribute to improving the lives of those living with FX, and ultimately to help find a cure as soon as possible.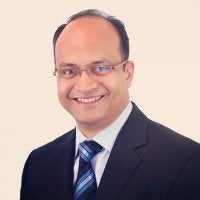 Rajat Sarup, Treasurer
I am with State Street Global Advisors as an Equity Analyst in Investment Management responsible for Utilities and Telecom sector research. I bring over 16 years of experience in the financial services industry with GE. I have an MBA and the Chartered Financial Analyst designation. My family is committed to bringing our experience with large corporations to serve the Foundation towards achieving its goals of providing support, promoting awareness and working towards a cure for Fragile X.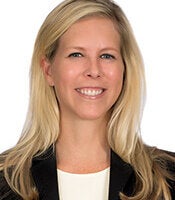 Emily Borg, Secretary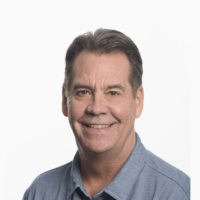 Jay Souder, Immediate Past President
My wife, Anne, and I are the proud parents of Alec who was diagnosed with FXS in 1995 when he was 4 years old. After learning of his condition, 12 members of our extended family were also tested and similarly diagnosed. Our journey has allowed us to both laugh and (occasionally) cry but has always simply been accepted as our path and one that we readily embrace – and we strongly believe that the future remains bright for Alec and our family. I recently retired from Charles Schwab after a 40 year career in the Financial Services industry.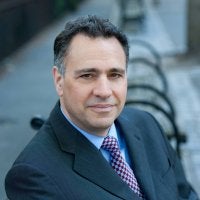 Larry Krantz
I am the proud father of an 18-year-old son, Tyler, who was diagnosed with fragile X syndrome at the age of three. He has as kind a heart as anyone I know. I also have a 20-year-old, Sasha, now in college, whose life has been affected by Fragile X. I am honored to have joined the NFXF board, and will work tirelessly to help the NFXF raise awareness, provide support to those affected, and assist in finding treatments and a cure. It is a mission of love for me! Laurie Bridges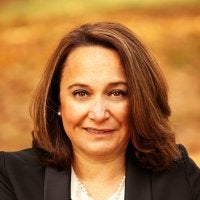 Paula Fasciano
My husband Anthony and I are proud parents of two sons (Matthew, 19 & Benjamin, 13) with FXS. I also have a brother with FXS and sister with FXS, autism and seizure disorder. Matthew was the first diagnosed with FXS in our family, at age 2 in 1999. We live in Marlboro, NJ.
Since 2004, I have been CSN co-leader of the NJ Fragile X Community Support Group. I'm also the Northeast Region Leader for the NFXF CSN groups. I'm honored to give my time to volunteer to help grow this Foundation which has been my lifeline since 1999.
I work for Vanbridge LLC, a boutique insurance brokerage firm, focused on private equity firms and their portfolio companies.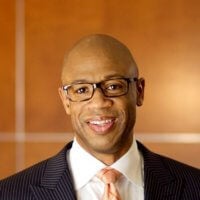 Charles Mitchell
Charles is the CEO of All About People, a staffing and professional recruitment firm located in Phoenix, Arizona. As CEO, Charles oversees the company's day-to-day operations, including recruitment of employees and staff, and is responsible for directing all legal efforts relating to the business. In addition to his service on the National Fragile X Foundation Board, he is the founding and governing board chair of Vista College Preparatory School as well as a board member of the Phoenix Regional Board of Teach For America, Arizona Basketball Coaches Association and the Arizona Chapter of YPO (Young Presidents' Organization). He holds a Bachelor of Science in Business Administration from North Carolina A&T State University, a Masters of Business Administration from the University of North Carolina, and a Juris Doctor from American University. Charles is also a graduate of Harvard Business School's Owner/President Management Program. Charles and his wife, Sherri, are the proud parents of Haley (19) and Tate (12), both with Fragile X full mutations, and Jadyn (15).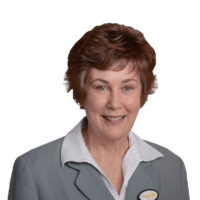 Brenda Finucane
As a genetic counselor and researcher, the focus of my work has been on genetic causes of developmental disabilities, allowing me to interact with with hundreds of children, adults, and families with FX over the past 30 years. As our knowledge of genetics has greatly expanded in the past decade, we have entered a new era of scientific discovery that will bring many exciting insights and medical advances to families living with FX and many other genetic disorders. The NFXF has always been a professional anchor and a wonderful resource for the FX community. I've been fortunate to serve for many years on the NFXF's Scientific and Clinical Advisory Committee (SCAC) and now on the Foundation's Board of Directors. In my day job, I am the Associate Director and a senior research investigator at Geisinger's Autism & Developmental Medicine Institute in Lewisburg, Pennsylvania.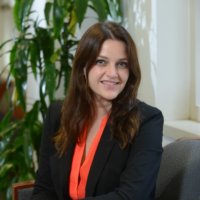 Abigail Gaunt
I joined the Fragile X world when my son, Mack, was diagnosed with Fragile X Syndrome in July 2014, a few months before his second birthday. Today he is verbal, attends a mainstream preschool, and he just learned to ride a bike and swim—all accomplishments that seemed out of reach when he was first diagnosed. He is always the happiest kid in the room.
Currently, I am the Assistant Dean of Students at Tulane Law School. I also have experience as a Director of Student Conduct, a litigation associate, a law clerk in the U.S. District Court for the Southern District of New York and the United States Court of Appeals for the Fifth Circuit. I am also Outreach Coordinator for New Orleans Special Olympics.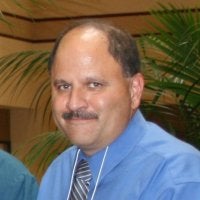 Joe Garera, CSN Board Representative
My wife Leslie and I are proud parents of our son Nick. In 1995 at 22 months old Nick was diagnosed with FXS. Becoming educated became our passion and the NFXF gave us the direction and material we needed to get our journey off on the right foot.
In 1997 I started the now Tri-State Fragile X Alliance. Hosting events has been my focus to bring Fragile X to the region. I'm the MidAtlantic CSN Regional Leader. As the CSN Liaison to the Board of Directors, I'm humbled and honored with this opportunity to represent the members of the CSN, a pillar of the NFXF.
I'm a retired firefighter, active in our church and work as a safety director for a construction company.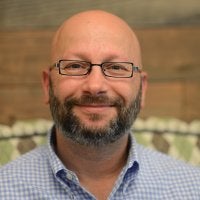 Howard Pollock
My wife Frandi Mars and I are the proud parents of three beautiful children: Arielle, 22; Ryan, 15, and Sydney, 12. Arielle and Ryan both have Fragile X syndrome (FXS); Sydney is unaffected. My wife and I are so grateful for the information and network provided through the Fragile X Foundation and the connections we have made are priceless. We cannot change Ryan's genes but we can modify the gene expression. I have worked in association and non-profit management for the 28 years and am excited to share my experiences with the board and team furthering the truly wonderful mission of the NFXF.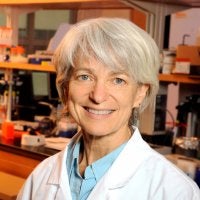 Stephanie Sherman
I have been involved in research of Fragile X for my entire career as a scientist. My early work helped to identify the unique aspects of the inheritance of the FXS prior to the discovery of the FMR1 gene. Since then, I have focused on studying the Fragile X premutation, which will hopefully lead to prevention and intervention. I have had the opportunity to help form the FXCRC in collaboration with the NFXF and the CDC. I have enjoyed working with a great team of clinicians and researchers, all dedicated to finding ways to better care for families with Fragile X.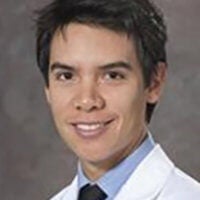 Reymundo Lozano
Dr. Reymundo Lozano, Assistant Professor in the Department of Genetics and Genomic Sciences, Psychiatry, and Pediatrics at the Icahn School of Medicine at Mount Sinai, is an adult and pediatric clinical-geneticist with research training in neurodevelopmental and neurodegenerative disorders. He is the Director of the Autism, Fragile X (FX) Tremor-Ataxia syndrome, and FX syndrome Clinics. As a collaborator on clinical trials in FXS, Dr. Lozano is committed to finding new pharmacological treatments. "It is my great pleasure to work with the Fragile X syndrome/Fragile X Tremor Ataxia Syndrome scientific and medical communities, patients, and families, together we utilized current and innovative treatment strategies to ameliorate patients' medical challenges"
Len Abbeduto, PhD
UC Davis MIND Institute
Sacramento, California
Institutional Website
Gary Bassell, PhD
Emory University
Atlanta, Georgia
Institutional Website
Elizabeth Berry-Kravis, MD, PhD
RUSH University Medical Center
Chicago, Illinois
Institutional Website
Marcia Braden, PhD
Private Psychology Practice
Colorado Springs, Colorado
Institutional Website
Jonathan Cohen, MD
Center for Developmental Disability
Melbourne, Australia
Fragile X Alliance Clinic
Craig Erickson, MD
Cincinnati Children's Hospital
Cincinnati, Ohio
Institutional Website
Brenda Finucane, MS, LGC
Autism & Dev Med Institute
Geisinger Health System
Lewisburg, Pennsylvania
Institutional Website
Ed Goldson, MD
Children's Hospital Colorado
Aurora, Colorado
Institutional Website
Randi J. Hagerman, MD
UC Davis MIND Institute
Sacramento, California
Institutional Website
Deborah Hall, MD, PhD
Rush University Medical Center
Chicago, Illinois
Institutional Website
Gail Harris-Schmidt, PhD
Saint Xavier University
Chicago, Illinois
Institutional Website
David Hessl, PhD
UC Davis MIND Institute
Sacramento, California
Institutional Website
Heather Hipp, MD
Emory University School of Medicine
Atlanta, GA
Institutional Website
Kimberly Huber
University of Texas Southwestern Medical Center
Dallas, Texas
Institutional Website
Center for Collaborative Research in Fragile X
Vanessa Johnson, PhD, RN
Nova Southeastern University
Fort Lauderdale, Florida
Institutional Website
Walter Kaufman, MD
Greenwood Genetic Center
Greenwood, South Carolina
Institutional Website
Frank Kooy, PhD
University of Antwerp
Antwerp, Belgium
Institutional Website
Daman Kumari, PhD
National Institutes of Health
Bethesda, Maryland
Institutional Website
Ave Lachiewicz, MD
Duke University Medical Center
Durham, North Carolina
Institutional Website
Maureen Leehey, MD
University of Colorado Hospital
Aurora, CO 80045
Institutional Website
Andrew Levitas, MD
University of Medicine and Dentistry
Stratford, New Jersey
Institutional Website
Sean McBride
Translational Neuroscience Program
Translational Research Laboratories
Philadelphia, Pennsylvania
Institutional Website
Allyn McConkie-Rosell, PhD, CGC
Duke University Children's Hospital
Durham, North Carolina
Institutional Website
David Nelson, PhD
Baylor College of Medicine
Houston, Texas
Institutional Website
Feliciano Ramos, PhD, MD
University of Zaragoza
Zaragoza, Spain
Institutional Website
Karen Riley, PhD
University of Denver
Denver, Colorado
Institutional Website
Susan M. Rivera, PhD
UC Davis MIND Institute
Sacramento, California
Institutional Website
Sarah "Mouse" Scharfenaker, MA, CCC-SLP
Developmental FX
Denver, Colorado
Institutional Website
Gail Spiridigliozzi, PhD
Duke University Medical Center
Durham, North Carolina
Institutional Website
Tracy Stackhouse, MA, OTR
Developmental FX
Denver, Colorado
Institutional Website
Vicki Sudhalter, PhD
Institute for Basic Research
Staten Island, New York
Institutional Website
Nicole Tartaglia, MS, MD
University of Colorado
Aurora, Colorado
Institutional Website
Flora Tassone, PhD
UC Davis School of Medicine
Davis, California
Institutional Website
Peter K. Todd, MD, PhD
University of Michigan
Ann Arbor, Michigan
Lab website
Clinical website
Jeremy Turk, MD
St. George's Hospital Medical School
London, England
Institutional Website
Karen Usdin, PhD
National Institutes of Health
Bethesda, Maryland
Institutional Website
Rob Willemsen, PhD
Erasumus University
Rotterdam, Netherlands
Institutional Website