The Fragile X Clinic at Texas Children's Hospital, Meyer Center for Developmental Pediatrics and Autism | Houston, Texas
A member of the National Fragile X Foundation's Fragile X Clinical & Research Consortium (FXCRC)
The Fragile X Clinic at Texas Children's Hospital provides services to address the unique needs of children and families affected by Fragile X. The clinic supplements children's primary medical care with developmental assessments and individualized treatment recommendations from professionals with expertise in Fragile X.  Located in Houston, Texas, the clinic serves patients and families from a diverse geographic region, including East Texas and the Rio Grande Valley in addition to the greater Houston area.  The Fragile X Clinic at Texas Children's Hospital is part of the National Fragile X Foundation Clinic & Research Consortium and currently participates in the FORWARD-MARCH research study.
The Team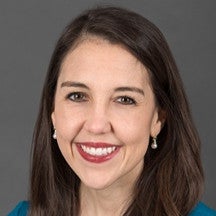 Holly Harris, MD, FAAP, Assistant Professor of Pediatrics, Medical Director, Fragile X Clinic
Holly Harris is a Developmental and Behavioral Pediatrician and provides diagnostic developmental evaluations and ongoing medical and developmental care for individuals with Fragile X Syndrome and other neurodevelopmental diagnoses at The Meyer Center for Developmental Pediatrics and Autism at Texas Children's Hospital/Baylor College of Medicine.
She grew up in Mississippi and became interested in neurodevelopment through watching her younger autistic sibling's journey. Dr. Harris completed her medical degree at Baylor College of Medicine followed by Residency in Pediatrics and Fellowship in Developmental-Behavioral Pediatrics at Boston Children's Hospital. She returned to Baylor College of Medicine for her first faculty position and became interested in Fragile X through conversations with Dr. Sherry Vinson, the Director of the Texas Children's Fragile X Clinic at that time. Dr. Harris has a longstanding interest in neurogenetics extending back to her time in fellowship and much of her research involves eliciting a more clear developmental-behavioral phenotype for individuals with neurogenetic diagnoses in order to facilitate potential intervention studies. When Dr. Vinson announced her retirement, Dr. Harris was honored to be named her successor as the Director of the Fragile X Clinic at Baylor/Texas Children's and is eager to increase the clinic's involvement with the Fragile X Clinical Research Consortium.
Dr. Harris also serves as the Program Director for the Developmental and Behavioral Pediatrics Fellowship at Baylor College of Medicine and is committed to help train the next generation of leaders in the field. Dr. Harris enjoys musical theater, exploring all the things to do in Houston, TX, and spending time with her husband and extended family.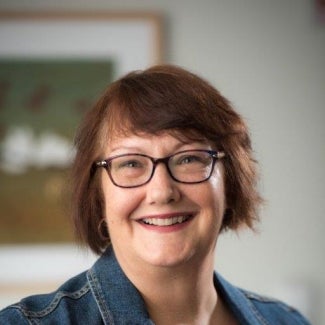 Dinah Godwin, LCSW-S, Associate Professor of Pediatrics, Clinical Social Worker/Clinic Coordinator
Dinah Godwin is a Licensed Clinical Social Worker-Supervisor at the Meyer Center for Developmental Pediatrics and Autism at Texas Children's Hospital/Baylor College of Medicine.  She serves as the social worker for the Fragile X Clinic and is also the contact person for families interested in having their child evaluated in our clinic.  Dinah meets with new families following their child's evaluation to assess the family's needs, provide support, and educate families regarding community resources and services available for their child.  She is also available to families on an ongoing basis for support and guidance.
Originally from New York, Dinah has lived in Texas since she was in high school.  After completing her Master's degree in Social Work, she entered the healthcare field and has spent her entire career working with families of individuals with developmental differences and/or chronic medical conditions.  She learned about Fragile X after joining the Meyer Center faculty in 2012 and working with Dr. Sherry Vinson, who was the Fragile X Clinic's medical director at that time.  Dinah has a passion for educating and empowering families, and she and her social work team have developed numerous educational programs to help families understand their rights and know what services are available to help children with disabilities develop to their fullest potential.  Dinah also participates actively in professional education of medical trainees, including residents and fellows, as well as training social work students and professionals from other disciplines about the needs of individuals with disabilities such as Fragile X and their families.
Dinah enjoys reading, singing in a choral group, cooking, hiking in state parks, and spending time with husband, friends and family.  She is delighted to be a first-time grandmother to the world's most perfect granddaughter!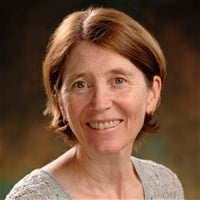 Diane Treadwell-Deering, MD, Associate Professor of Psychiatry,
Psychiatrist, Developmental Pediatrics and Fragile X Clinic
Diane Treadwell-Deering is a child and adolescent psychiatrist and provides assessments and ongoing medical care, especially psychotropic medication management for individuals with Fragile X syndrome and other neurodevelopmental disorders at The Meyer Center for Developmental Pediatrics and Autism at Texas Children's Hospital/Baylor College of Medicine.
Originally from Connecticut, Dr. Treadwell-Deering completed her medical degree, residency and fellowship in Texas.  She joined Texas Children's Hospital in 1989, and has practiced here since then, except for a recent five-year stretch in Wilmington, Delaware, where she worked to develop and lead the multidisciplinary Swank Autism Center at the Nemours Children's Hospital in Delaware.  She worked with Dr. Sherry Vinson to establish the Fragile X Clinic at Texas Children's, where she participated in clinical care, family education and support, and multiple clinical trials through the Fragile X Clinic and Research Consortium.  Upon her return to Texas, she is excited to rejoin the Fragile X Clinic with Dr. Harris and Ms. Godwin.
Dr. Treadwell-Deering is grateful to return to the home of her four grandchildren (and their parents), the Houston Astros, and Ninfa's on Navigation.  She likes to hike, bike, read and work on needlepoint.
Services
The Fragile X Clinic provides the following core services:
A comprehensive evaluation of each child's abilities and cognitive development.
Recommendations for specialized therapies and treatments.
Periodic reevaluations of children's developmental skills.
Medication evaluation and management.
Social work consultation for supportive counseling, education and guidance regarding community resources.
Referrals to any medical specialists needed. Patients have access to the broad range of high quality subspecialty services available through the Texas Children's system.
Referrals for early signs of medical complications that family members of individuals with Fragile X may encounter, including Fragile X-associated tremor/ataxia syndrome (FXTAS) and Fragile X-associated primary ovarian insufficiency (FXPOI).
Guidance regarding transition planning for adolescents and young adults affected by Fragile X.  The clinic partners with the Baylor College of Medicine Transition Medicine Clinic, which offers primary care and social work support for adults with medical and developmental disabilities.
Information on research opportunities for individuals and families affected by Fragile X.
For more information about the Fragile X Clinical and Research Consortium and how to find a clinic near you, visit: https://fragilex.org/our-research/fragile-x-clinics/