The Randi J. Hagerman Summer Scholars program introduces undergraduate and graduate students to research in the field of Fragile X. The NFXF provides funding for summer projects, adding to the body of knowledge around Fragile X in a meaningful way while providing a distinct training experience for these students.
Research Project Updates
This week, the NFXF Team spent time with three of the 2023 Scholars: Aditi Mahajan, Alexandra Singleton, and Maureen Butler and their mentors, Drs. Randi Hagerman, Emily Allen, and Molly Losh, to learn more about their projects. This year's research projects cover Fragile X syndrome, FXPOI and the Fragile X premutation. Each student was incredibly articulate in sharing their project goals and expected outcomes. The NFXF Team shared with the students the importance of mentorship, collaboration, and partnering with families and patient advocacy groups throughout their professional careers.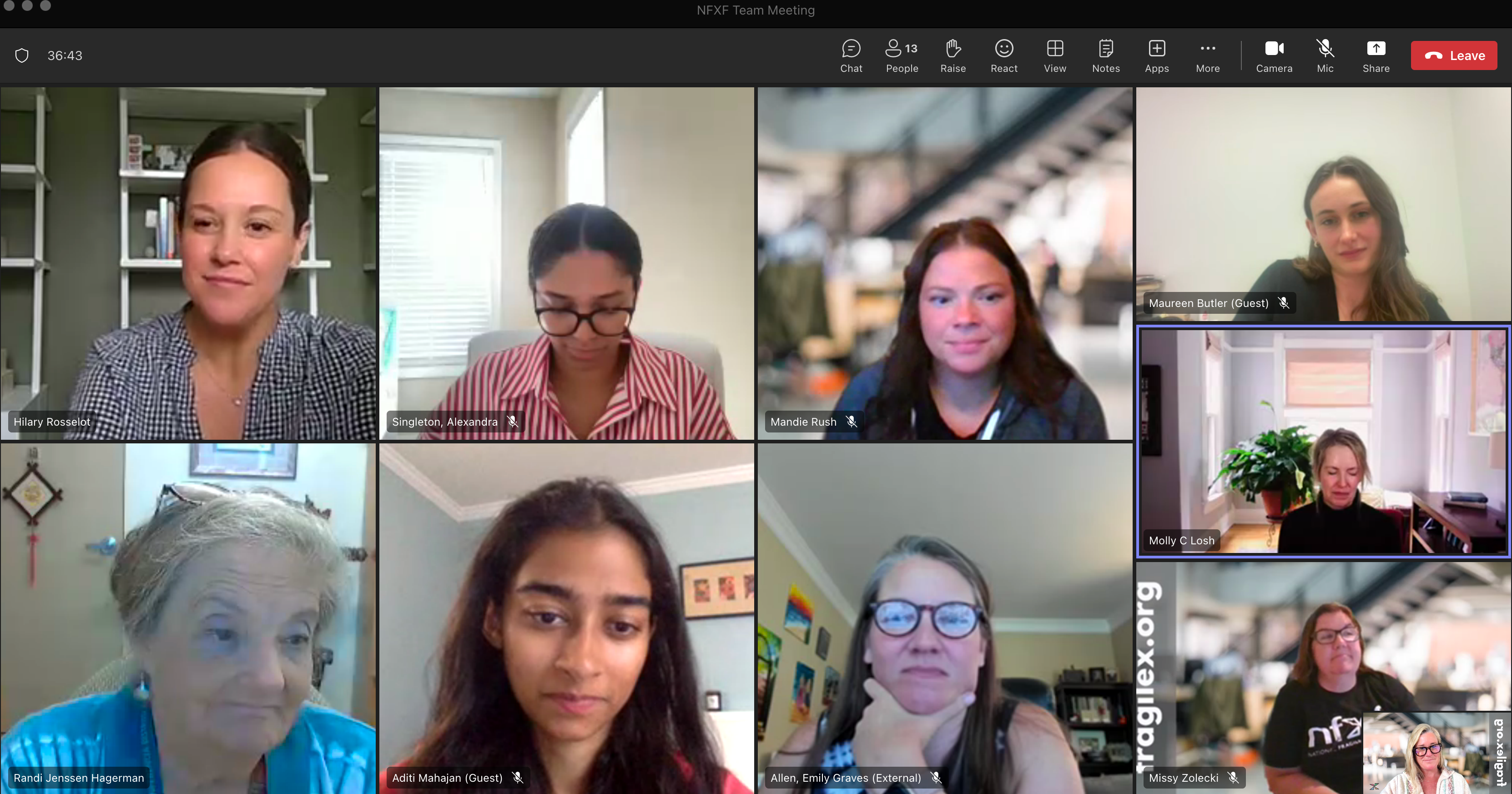 Investing in the Next Generation of Fragile X Professionals
We are proud to directly invest in the next generation of Fragile X researchers and professionals. We hope to see this group for many years to come in the Fragile X community! Thank you to the 2023 Summer Scholars for their incredible work in Fragile X and thank you to their mentors for providing diligent guidance.
Be on the lookout for each Scholar's recorded 15-minute presentation and a short summary about their program experience this fall!