Randi J. Hagerman Summer Scholars Research Awards
Our 2023 Randi J. Hagerman Summer Scholar Research Award application is now open!
Review the directions and deadlines below.
The Randi J. Hagerman Summer Scholars Research Awards are meant to introduce undergraduate students or students in professional training programs to research in the Fragile X field. We do this by providing funding for summer projects that add to the body of knowledge around Fragile X in a meaningful way while providing a distinct training experience for the Summer Scholar.
Applying for the Randi J. Hagerman Summer Scholar Research Awards
The National Fragile X Foundation funds one or more summer student research projects. The work can be in the area of:
Projects can be new or existing. Once completed, each awardee summarizes their summer project in a 15-minute video presentation.
2023 Application
Instructions
1. Download and complete the Project Proposal form (PDF)↗, to be uploaded below.
2. Locate a photo of yourself, to be uploaded below. If you are awarded, this will be used on our website and social media posts about the Summer Scholars program and your project. The photo should be appropriate for a professional setting and of high quality. Photos with high enough quality will be at least 500KB in file size.
3. Complete each of the three sections below in full — applicant information, project supervisor information, and project proposal. Please note that each of these areas must be complete for your project to be considered.
About the Randi J. Hagerman Summer Scholars Research Award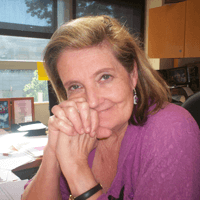 Dr. Randi J. Hagerman is a highly regarded professional within the Fragile X community and a co-founder of the National Fragile X Foundation.
Dr. Hagerman's knowledge, generosity, and incredible dedication to Fragile X have benefited both professionals and families alike. She has mentored countless professionals within various programs at the UC Davis MIND Institute↗  from all around the world — and has inspired other researchers and clinicians in Fragile X to do the same. Her dedication to mentorship and developing the next generation of professionals in the Fragile X field is truly remarkable.
The goal of the Summer Scholars program has always been to add to the body of knowledge around Fragile X in a meaningful way while providing a distinct training experience for future clinicians and scientists. Dr. Hagerman's actions have contributed to the unmatched culture of collaboration in Fragile X today.
In the spirit of mentorship and collaboration, the NFXF Summer Scholars program proudly bears Dr. Randi Hagerman's name.
"The Fragile X field has taught me about the unifying themes across all aspects of clinical medicine and molecular biology throughout the lifespan," said Dr. Hagerman. "I am honored to have my name associated with the summer student fellowships and I have learned that educating researchers early in their career about Fragile X is the key to influencing their future work because the Fragile X field is so very exciting. The future of the Fragile X field is dependent on these emerging new researchers and this program has put us in good hands."
We also heard from a few of Dr. Hagerman's many mentees and colleagues:
Randi Hagerman is a medical doctor with a brilliant mind and a huge heart. She is making a historical shift in the field of Fragile X and has been bringing hope and happiness into many families worldwide. She is always eager to share her knowledge and scientific ideas, thus it is privilege to have Dr. Hagerman as a mentor.
—Dr. Dragana Protic, Belgrade Serbia
Randi Hagerman is a bright shining light and a pillar of strength for the Fragile X community. Her tireless dedication to this cause and relentless pursuit of making a difference to the thousands of individuals with Fragile X and their families will never be surpassed. It is a privilege to meet, work with, and learn from Randi and I will always remember her generosity and passion.
—Dr. Ramkumar Aishworiya, Singapore
Over many years, I have watched Randi Hagerman guide students, post docs, and visiting international scholars, and inspire them toward a lifelong career interest in Fragile X. Because of that, compassionate and informed care is available to many more families that, otherwise, would not have existed.
—Robby Miller, National Fragile X Foundation & UC Davis MIND Institute
Questions?
If you have questions about anything research-related, we'd love to hear from you! You can reach out to Hilary Rosselot directly, or submit your question or comment through our contact form below.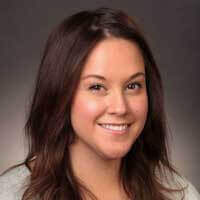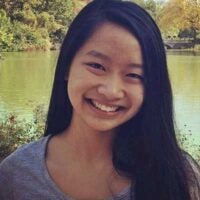 Jessica Tang
Transcriptional Gene Silencing of FMR1 as a Treatment for Fragile X-Associated Tremor/Ataxia Syndrome
Affiliation: First-year medical student, University of California Davis School of Medicine 
Supervisor: Paul Hagerman, MD, PhD, Distinguished Professor of the Department of Biochemistry and Molecular Medicine and MIND Institute UC Davis School of Medicine
Project Summary: Fragile X-associated tremor/ataxia syndrome (FXTAS) is caused by an abnormal Fragile X (FMR1) gene that produces high levels of the Fragile X protein (FMRP) that leads to neurodegeneration. We propose a gene therapy to knock out the abnormal FMR1 gene and, in follow-on work, add a coding cassette comprising a mini-promoter and FMRP coding region.
The goal of my project is to identify the RNA sequence(s) that can successfully target and silence the abnormal FMR1 gene. To do this, I package multiple RNA candidates into small (nano)particles that are then delivered to fibroblast cells. After the fibroblasts have grown for 1 week, 4 weeks, and 8 weeks, I will quantify how much FMR1 RNA and protein are produced by the fibroblasts. This allows us to determine how effective a given candidate sequence is in silencing the FMR1 gene. From my results, we will select the candidate RNA to be used in subsequent studies to silence FMR1 in rat and rhesus models. Our long-term goal is to develop a genetic therapy that will prevent neurodegenerative difficulties in patients with FXTAS by targeting the expression of the abnormal FMR1 gene.
in their own words
"During my first year of medical school, I worked with Dr. Randi Hagerman, helping out with clinical trials and shadowing her through patient visits. This summer through the RJH NFXF Summer Scholar Program, I had the amazing opportunity to work under Dr. Paul Hagerman and see the translational science side of research — something that is often difficult to do during the school year.
"This summer, I am proud to have created a pipeline for identifying and screening small transcriptional gene silencing-RNAs (sTGSs) for gene therapy in Fragile X and FXTAS. Furthermore, I was able to identify two potential sTGSs that could lead to long-term suppression of abnormal FMR1 gene.
"Thank you NFXF for providing a platform to share my work and for supporting my aspirations of becoming a physician in academic medicine. I am so excited to continue working in the field of Fragile X among amazing mentors and leaders of their field!"
—Jessica Tang, University of California Davis School of Medicine