Phoenix Children's Fragile X Clinic in Developmental Pediatrics
A member of the National Fragile X Foundation's Fragile X Clinical & Research Consortium (FXCRC)
The Fragile X Clinic within the Barrow Neurological Institute at Phoenix Children's is a comprehensive, multidisciplinary clinic focused on the coordinated care and management of children with fragile X syndrome. Here, patients are seen by a team of experts that specialize in the care of children with Fragile X syndrome to support the child's primary care provider. 
The team is led by a developmental pediatrician in coordination with a nurse practitioner, Phoenix Children's Genetics team, and our rehabilitation group. 
Each child seen in the Fragile X Clinic is evaluated by a developmental pediatrician or nurse practitioner. As part of our multidisciplinary clinic, patients will also be evaluated by therapists with the rehabilitation team. Other referrals for additional specialists will also be made as needed. 
Meet The Team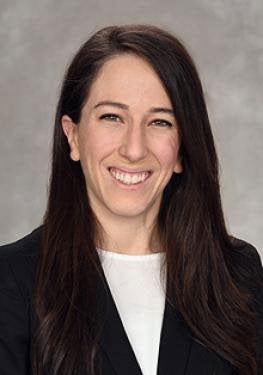 Dr. Dannah Raz is a developmental pediatrician at Phoenix Children's Hospital. She is a graduate of the University of Arizona College of Medicine – Tucson. Dr. Raz completed her pediatric residency at Phoenix Children's Hospital/Maricopa Medical Center. She left Arizona briefly to pursue fellowship in Development and Behavioral Pediatrics at Children's Hospital of Colorado. During her fellowship, Dr. Raz also completed her Masters in Public Health at The University of Colorado School of Public Health. 
Dr. Raz is happy to be back home, in Arizona, caring for children in Developmental Pediatrics at Phoenix Children's Hospital. She has a special interest in providing comprehensive care to children with neurodevelopmental and cognitive disabilities. Dr. Raz is the Section Chief of Developmental Pediatrics, Director of the Pediatric Down Syndrome Clinic and Fragile X Clinic and is one of the physicians in the Neonatal Early Childhood Screening (NEST) clinic. 
When not at work, Dr. Raz enjoys spending time outside of work with her husband, two daughters, and dog.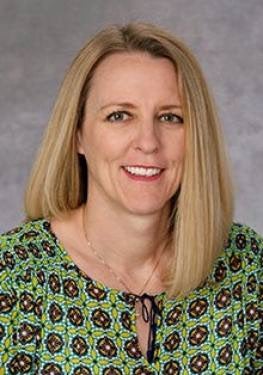 Jodi Peterson, RN, MS, CPNP 
Jodi Peterson received a bachelor's degree in physiology from University of Arizona, a Bachelor of nursing from Columbia University and graduated from Columbia University with Master of Science in Nursing in 2009 and began working in developmental pediatrics immediately after graduation. 
Jodi worked at St. Joseph's Hospital in developmental pediatrics for 2 years before moving to Phoenix Children's Hospital in July 2011. Jodi has worked with children in all areas that we serve in developmental pediatrics including children with autism and fragile X syndrome and previously was one of the primary providers in ADHD diagnostic clinic. Jodi became interested in fragile X syndrome as a result of her time working in developmental pediatrics and working with children with fragile X syndrome and autism. 
In Jodi's free time she enjoys baking, traveling, and spending time with family and especially her two grandsons. She grew up in Arizona and loves the beauty and dry heat of Arizona. 
Nicole Del Col, BSHCA, Program Coordinator 
Nicole Del Col unknowingly started working in healthcare about 20 years ago helping take care of her grandmother who had Alzheimer's. After working for many years with the elderly she decided she needed to work with children. In 2011 she started that journey, working as a tech on the rehabilitation floor of Phoenix Children's Hospital. She spent 5 years working in many 
different areas of the hospital. In 2016 she started working in the Genetics Clinic at Phoenix Children's and that is where she first learned about Fragile X syndrome. In 2019 she received her bachelor's in healthcare administration, and then began working for the Neurology/ Developmental Pediatrics department at Phoenix Children's as their Specialty Care Coordinator for the Autism/ Fragile X clinic. 
In her free time, she has taken up baking (gluten-free baking as the store-bought stuff is not good) and traveling with her daughter.