The Individuals with Disabilities Education Act (IDEA) is legislation ensuring eligible, disabled students are provided with what's called free appropriate public education, which is tailored to their individual needs through age 21 (there are some variations in each state).
As the person with FXS leaves high school and attends transition services typically included for ages 18–21 (or the age in your state), the next move is into adult services. It is important to realize that the services under IDEA come to an end. There is currently no equivalent law that guarantees adult services after IDEA.
It is also important to note that after your young adult leaves high school, it's up to parents/care providers to set up their day — 24/7 that is, 24 hours a day, seven days a week.
Who To Contact
YOUR LOCAL DISABILITY ORGANIZATION
PROTECTING YOUR HUMAN RIGHTS
Seek out other parents in your community, regardless of the disability, especially if they have adults already in the system.
NFXF COMMUNITY SUPPORT NETWORK
Having your young adult move out of your home is a big step and consideration and care should be taken every step of the way.
Find an NFXF local chapter or a parent with adult children to talk to with our interactive map.
If you have questions about the CSN or are looking for information on a local group, you can also email csn@fragilex.org.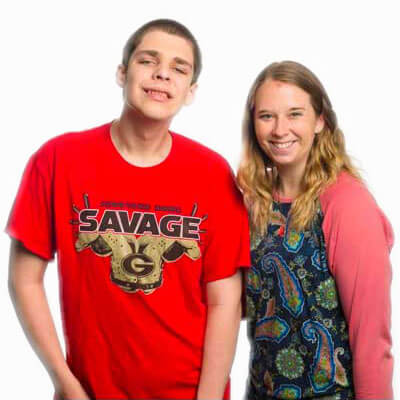 Understand Your Housing Options
Create a list of what is important to you and your young adult. The goal is for you to create a list of housing options that will meet you and your young adult's needs.
When to start?
When your young adult is in high school, but it's never too late.
What do I ask?
How does the housing system work in our state and county?
Is there a waiting list and how long is the wait? How do I get on the wait list?
What are the housing options?
What do I have to do to move this process forward?
Why isn't there a list of housing options in my area?
The options vary widely from state to state, and often even from county to county.
The needs of people with FXS vary widely.
The "wants" of parents vary widely.
Adult Housing Considerations
Location: There may not be an option near you if that is important to you, while at the same time options near you may not be best for the person with FXS.
Roommates: When receiving public funding, parents can't usually pick the roommates, that is, there's little control over the people who live with the person with FXS. The roommates could also change, which could happen without your knowledge.
Staff Turnover: There can be frequent staff turnover.
Educational/Life Skills Component: Do you want to have a situation that is more educationally based, not really a college, but somewhere in between?
Housing Options: There are a range of living situations that may be considered, depending on the person's level of independence and the source of funding, among other aspects —  everything from a more segregated setting to an independent setting.
Section 8 Vouchers: This is a Department of Housing and Urban Development (HUD) program, which is the federal government's major program for assisting very low-income families, the elderly, and the disabled, to afford decent, safe, and sanitary housing in the private market.
How We Can Help
The NFXF is dedicated to serving the entire Fragile X community to live their best lives by providing the knowledge, resources, and tools, until, and even after more effective treatments and a cure are achieved. Learn more with Fragile X 101.
If you have questions please reach out to us at treatment@fragilex.org or call (800) 688-8765.