The Bridges Family
Laurie and Will Bridges have a daughter, Caroline, who was diagnosed with Fragile X Syndrome when she was five years old.  Caroline is now 16 and starting her senior year in high school.  Laurie and Will were shocked when they received Caroline's diagnosis but moved quickly to find all they could to help her.  The National Fragile X Foundation connected them with a new "Fragile X Family," full of support, knowledge, and connections to others like themselves.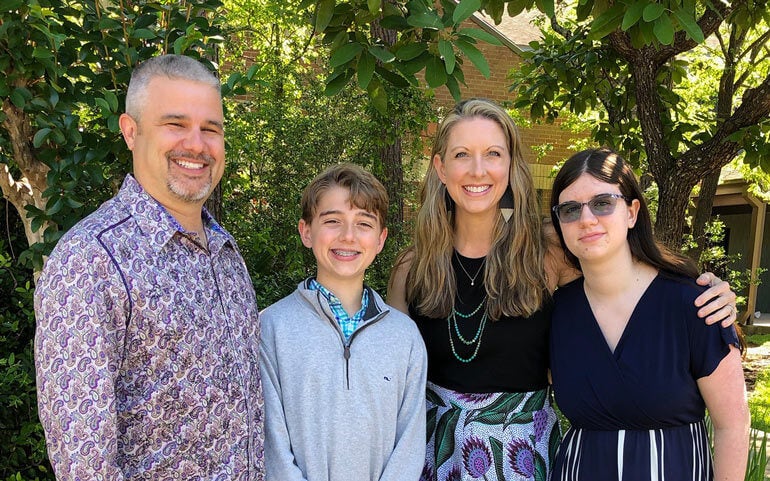 Pictured above: Will, Clark, Laurie, and Caroline Bridges.
As Laurie says, "The foundation has a strong desire to help families like ours. Because of the resources found at NFXF, we have had access to education and research opportunities. These opportunities have had life-changing effects for our sweet Caroline. She is now looking at college programs for those with special needs and her future is bright. In fact, she just received her driver's license! We support the National Fragile X Foundation because of the life-changing programs it provides. We are proud to be a part of this Fragile X Family, and the National Fragile X Foundation."
Laurie became active as a volunteer in 2011 and led the Texas chapter before joining the NFXF Board of Directors in 2020. Laurie and Will have been sustained monthly supporters of the NFXF since 2014 and Leadership Partners since 2018.
Thank you, Laurie and Will for your ongoing support of the NFXF!