The Souder Family
Anne and Jay Souder have been active supporters of the National Fragile X Foundation since the mid-1990s after their son Alec was diagnosed at the age of five. Upon his diagnosis, Anne immediately began to research and learn everything she could to help Alec and her broader family. She took Alec to Denver Children's hospital when he was six to see Dr. Randi Hagerman, and she met with a genetic counselor who helped explain and diagnose Fragile X within her extended family, many of whom then learned that they were carriers or had full-mutation FXS — a total of 12 relatives spanning four generations.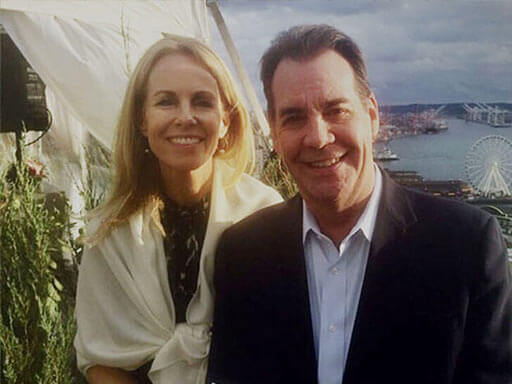 Pictured above: Anne and Jay Souder.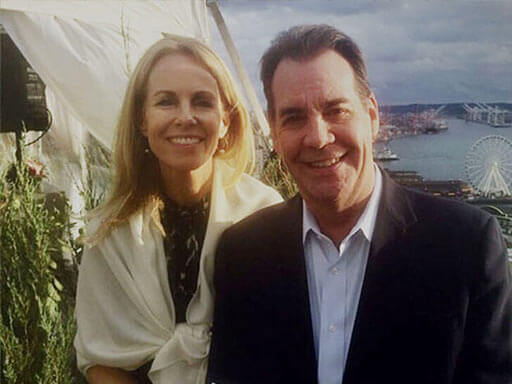 Anne discovered the NFXF early in the quest for support for her family and she was struck by the way the foundation focuses not just on facilitating research but on providing much needed, ongoing and varied, support to families; and that was something that really resonated with her.
Jay's more direct involvement with the NFXF, inspired by Anne's lead over many years, came later. He joined the board in 2013 when Alec was in his 20s and served as board president from 2018 to 2020. He remains a member of the NFXF board's Executive Committee and will complete his board service at the end of this year.
Jay and Anne became Leadership Partners in 2016, and in addition to giving an annual gift to the foundation they have pledged to raise money by hosting fundraising events. With the sponsorship support of their local fitness gym, FitLife, the Souders have raised over $100,000 in three years for the NFXF at their annual FORE! FragileX golf event in Scottsdale, Arizona. In March of 2020, due to the coronavirus pandemic, they had to cancel their scheduled golf event. Incredibly, they retained the financial support and pledges from almost all of their donors and sponsors; a true testament to their dedication and to the relationships they have built with their network of friends and colleagues.
As Jay explains, "Everyone has a unique journey through life; this just happens to be ours. We are only 29 years into Alec's life journey. The NFXF will be relevant for him for the rest of his life. That is why we continue to stay engaged … because we know that the foundation will stand ready to support him throughout his ENTIRE life journey." Anne adds that, "the NFXF has always been there for us and we want to do everything we can to make sure that other families will benefit from their work as much as we have."
Thank you, Anne, Jay, and Alec for your ongoing support of the NFXF!