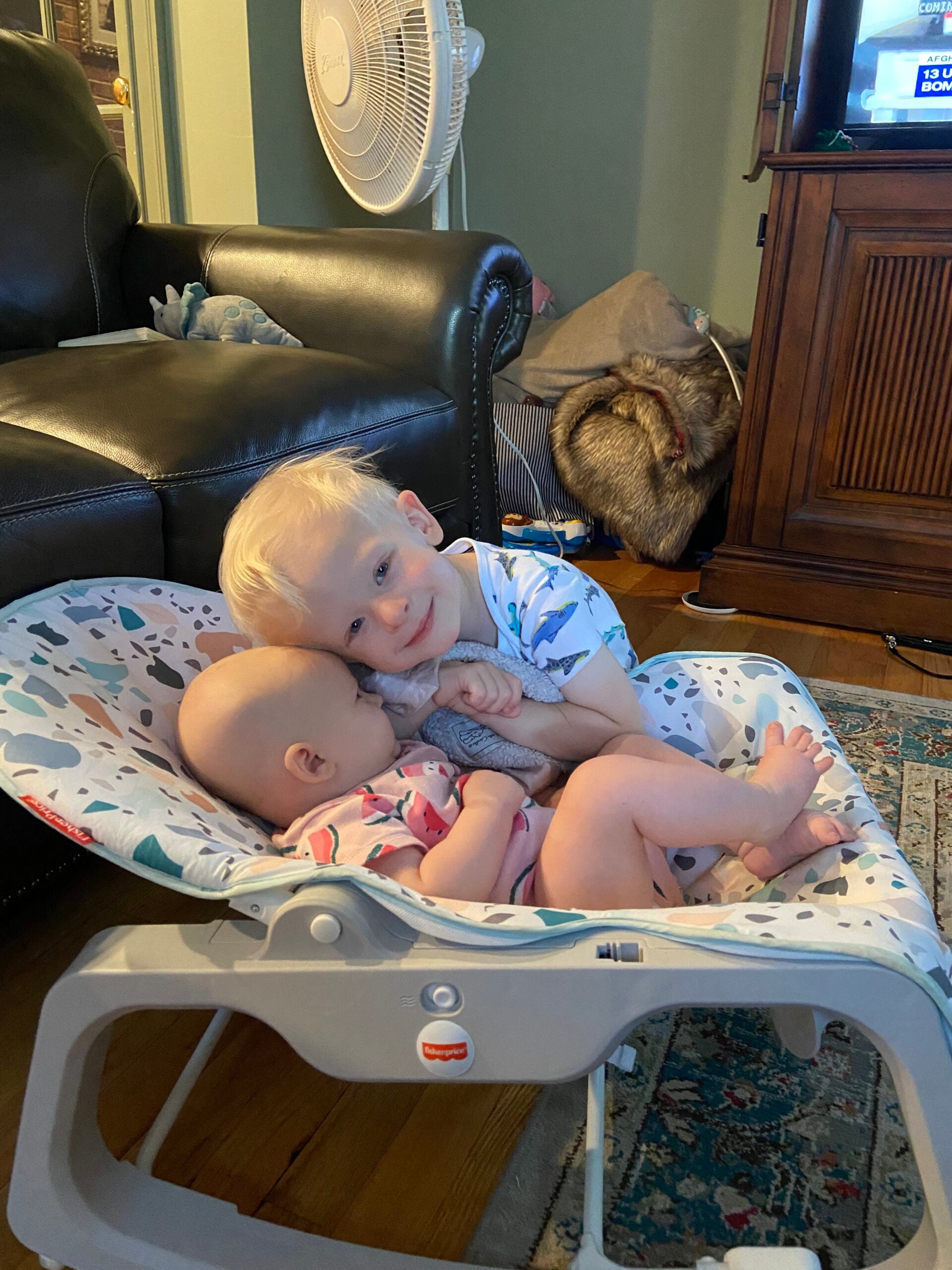 Wallace David Schutz is our first-born son. He arrived on August 10, 2019. Six months later he spent the next two years in a COVID-19 Pandemic "bubble" with no exposure to other children and cared for primarily by his parents and grandparents. Thus, his slower development didn't initially seem totally unreasonable. He was an easy-going baby, a great sleeper with a big round bald head and sweet little smile. He loved perusing books, bouncing in his jumperoo, and lots of cuddles and tickles from his Auntie Jillian.
At his two-year checkup, his pediatrician was concerned Wally was not reaching normal developmental milestones. He was referred for genetic testing and to specialists at nearby Boston Children's Hospital. Back and forth with insurance and nearly one year later, we learned that Wally was born with Fragile X syndrome on a Zoom meeting in July 2022, one month before his 3rd birthday.
Our hearts were all pretty heavy that day, the realization of what life might be like for Wally was pretty devastating. But with 3-year-old Wally and 1-year-old sister Winnie at home, there wasn't any time for heartache, sadness, or dwelling.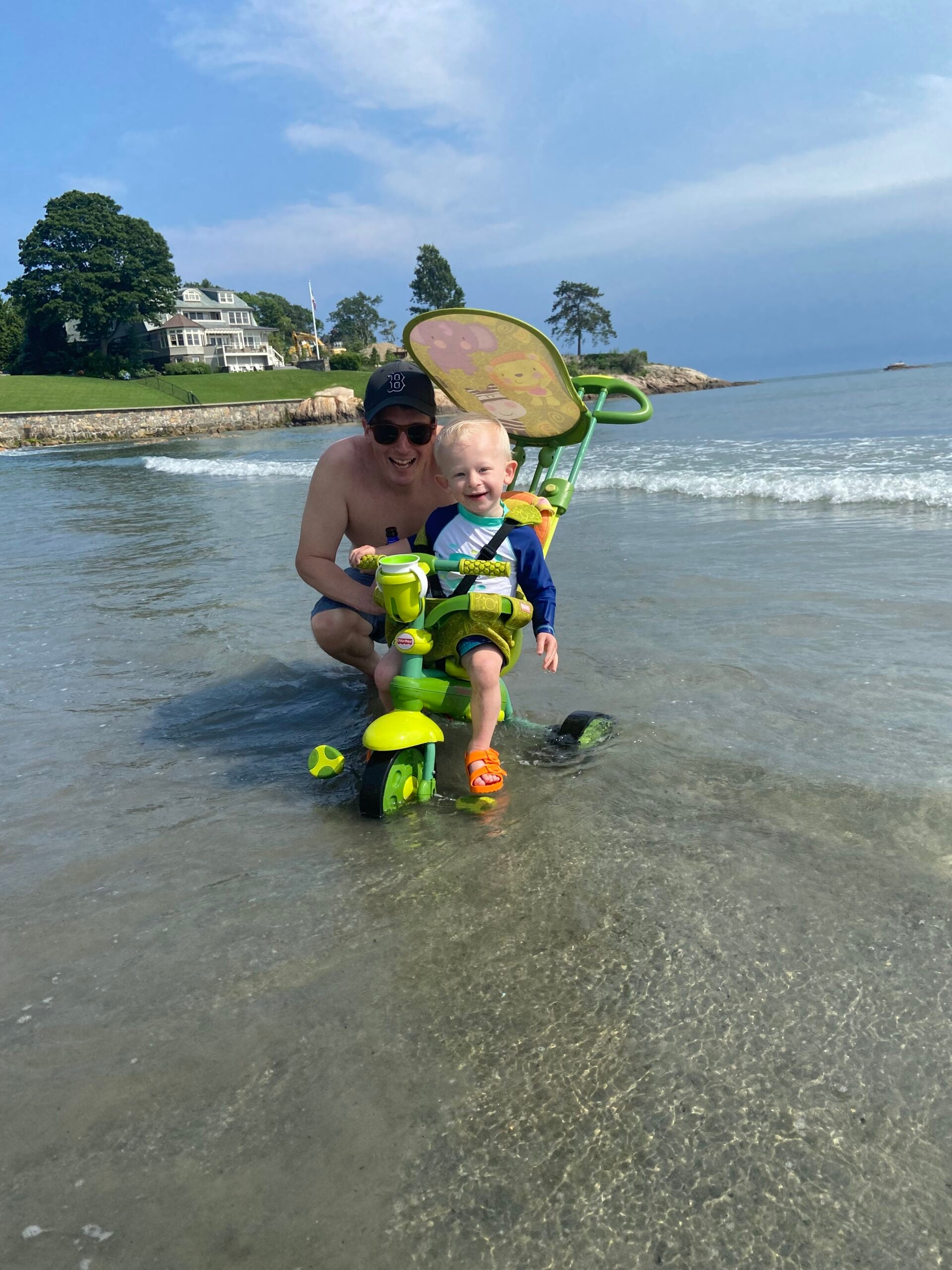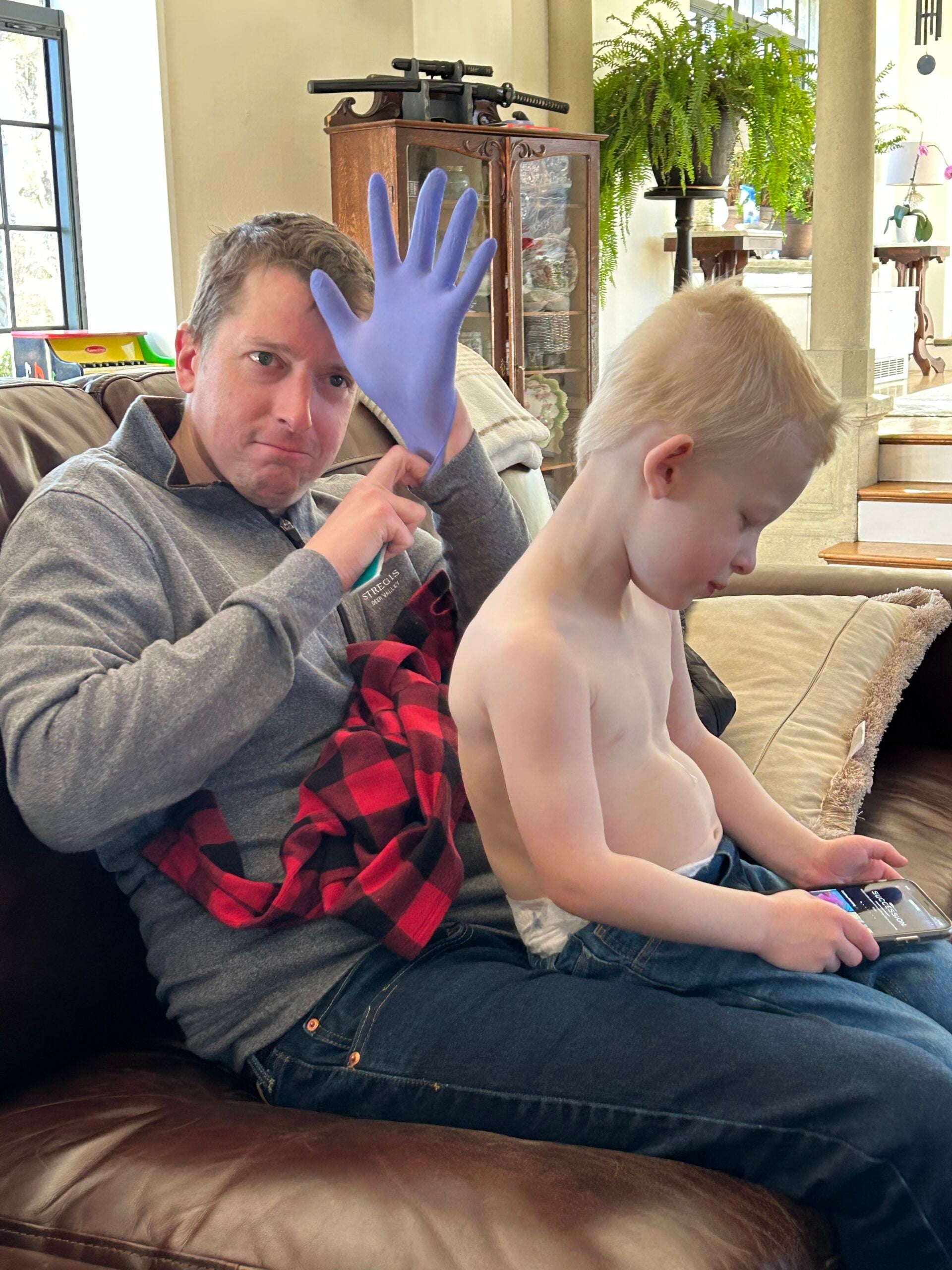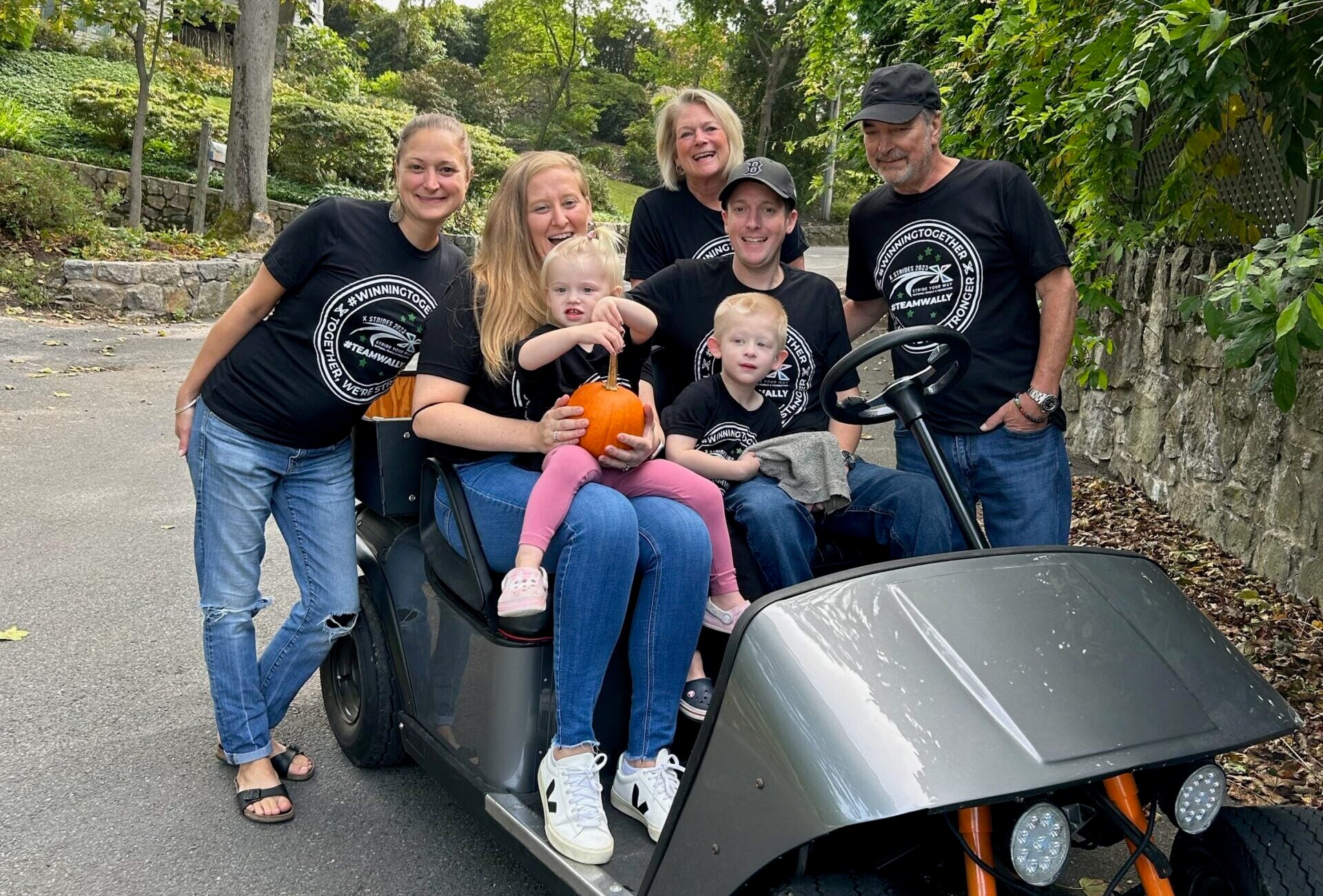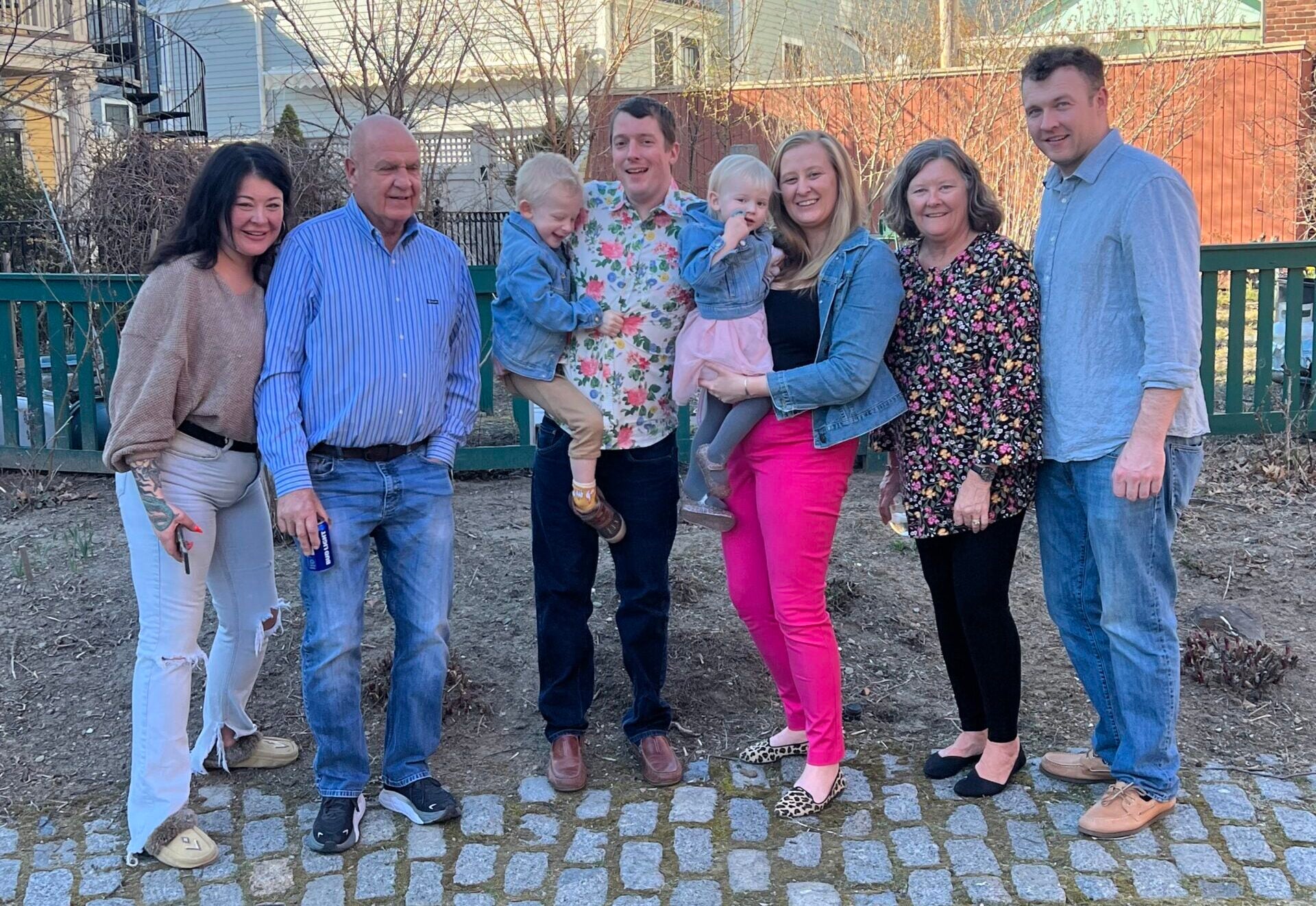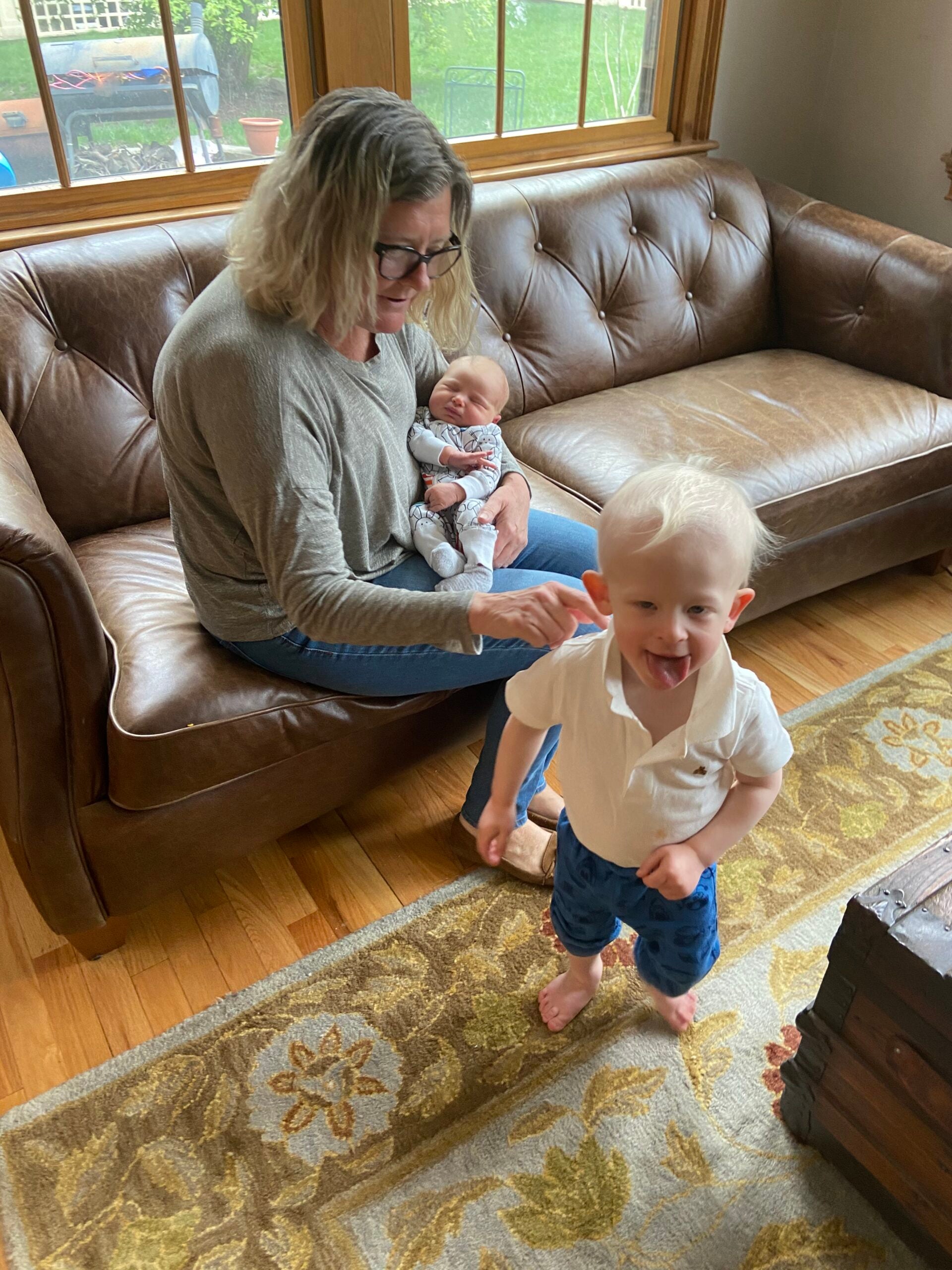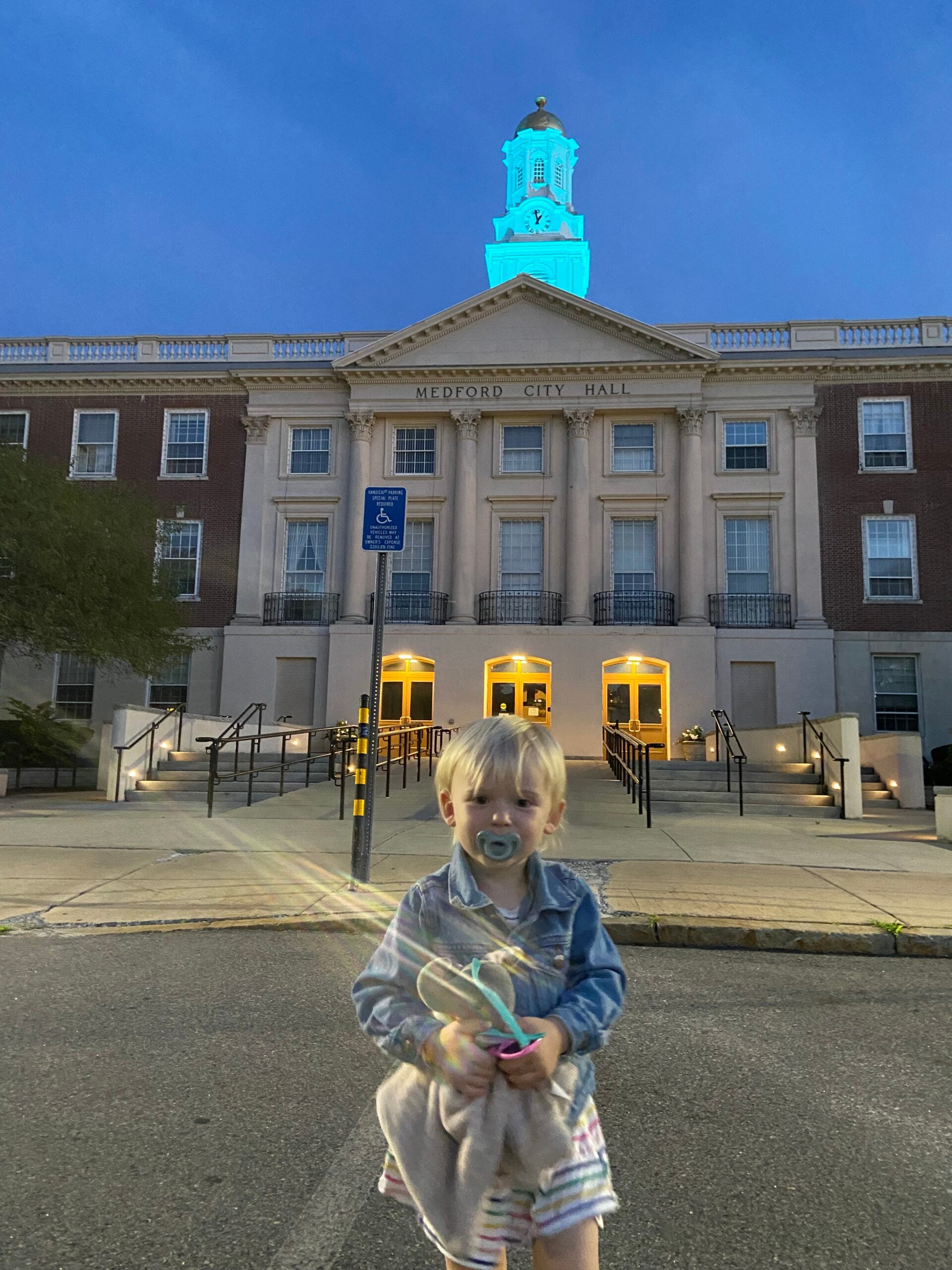 Meet Team Wally
Enter #teamwally — the force of family and friends behind Wally Schutz. With help from the National Fragile X Foundation, we read everything we could, signed up for newsletters, and watched webinars. We got as smart as we could as fast as we could. With only one month before the new school year, there were lots of loose ends that needed to be tied up to make sure Wally would get the services and care he needed. #teamwally sprang into action and within six weeks we were able to get Wally assessed and placed into the Medford Early Education Program (MEEP), enrolled in transportation from MEEP to a new daycare, and get both Winnie and Wally situated in said daycare that would care for Wally for half the day; all while we had our full-time jobs.
We did it! Wally got carried upside down to his classroom over his father's shoulders kicking his shoes off for several mornings, he rode from school alone strapped into a van, and was greeted by his little sister and new daycare provider for the afternoon. He did it! (Note, it helped to have an Apple air tag in his backpack and his favorite "lovey").
Big Help
This past February with the help of Fragilex.org, Zynerba, and Boston Children's Hospital, we enrolled Wally in an experimental cannabidiol (CBD) topical treatment trial for kids 3-21 years old living with the Fragile X genetic mutation. Wally started in the blind portion of the trial, and as Wally would put it …. "WOW"! As of June 2023, he has transitioned to open-label where he continues to get the CBD treatment twice a day. We are most thankful that his 3:30 a.m. wake-ups have been pushed to 6 a.m. and the quality of life for the whole family has improved.
Continuing this school year with his Early Education Program, additional weekly speech therapy with Ms. Leeann at Children's Speech and Hearing Specialists, and the CBD treatment, Wally's vocabulary skyrocketed this summer; Ms. Leeann tracked an average of five utterances in a 45-minute session when she first started to work with Wally. This October he is averaging 25 and that number continues to grow each week. Since starting back to school in September, his teachers and therapists at MEEP can't stop commenting on Wally's developmental leaps and rumor has it he was the star of picture day (compared to last year when his photo was snapped as he was running out of the frame).
Why do we share our story?
We share our story in the hope that we can educate so many more people to understand what Fragile X Syndrome is, to raise both funds and awareness. The National Fragile X Foundation has become very important to us because it helps support families affected by Fragile X and FMR1-associated conditions and disorders every day, by promoting advocacy, providing education, advancing research, and improving treatments. In addition, Fragile X research benefits other conditions such as Alzheimer's Disease, Parkinson's Disease, Down Syndrome, Autism, and more.
If not for the National Fragile X Foundation, we would never have been exposed to a treatment for Wally that has so positively changed our family's life.
While life with Wally is not that of a typical 4-year-old, he still remains, the cutest, funniest, and sweetest little boy you could ever meet. He still loves reading books with a phenomenal attention span, jumping around the house, and laughing hysterically at his Auntie Jillian. We are truly blessed to have the support and access to all the good things that could help change this little boy's future. Now we want to help other families and their children have the same opportunities.
We're offering a 1:1 match up to $3,000 for gifts to the NFXF this month!
Join us in supporting the National Fragile X Foundation and the Fragile X community!
learn more
Kristin Bogart
Meet #TeamWally, the force of family and friends behind Wally Schutz, who are helping to raise awareness of Fragile X syndrome and FMR1-associated conditions and disorders.
Kristin Bogart
Corporate matching gifts amplify the impact of your donations to support the Fragile X community. Check to see if your employer has a matching gift program!