By Missy Zolecki
The NFXF Western Massachusetts Chapter set a goal to make connections with Fragile X community members outside of their local area. Chapter leader, Denise Devine, took to the road and organized a gathering at a local Bistro in Waltham, MA.  Denise said the evening included "great food and company"! The lively discussion included sharing of ideas and programs.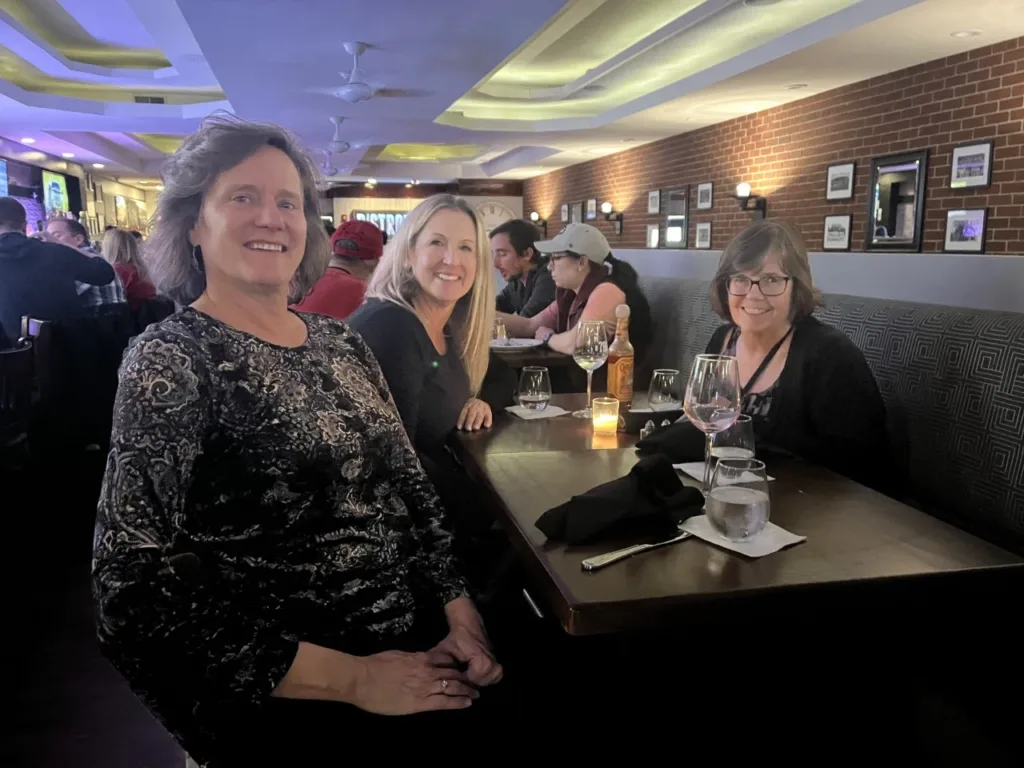 Thank you, Denise, Rachel and Joan, for an evening of connection and sharing!
learn more
Dan Whiting
Our own Jayne Dixon Weber pulled together a social story to use to help you and your self-advocate prepare for the NFXF Advocacy Day on February 24, 2021.
Dan Whiting
What is the President's budget, is it important for Fragile X advocacy, and how does Fragile X research get funded? These are all answered here.