The Fragile X Resource Center of Missouri (our NFXF local chapter out of St. Louis) hosted "Hyperarousal and Anxiety in Fragile X," a two-day Learning Series workshop November 2–3, 2018, led by Fragile X experts Mouse and Tracy.
Attendees—including parents, family members, educators, and therapists—walked away with a better understanding of how hyperarousal and anxiety impact individuals with Fragile X syndrome.
A hands-on exercise designed to mimic the experience of hyperarousal helped everyone gain a deeper comprehension of the issue from the perspective of those living with Fragile X syndrome. The workshop then introduced the attendees to the phenotypical learning style, including the strategies Mouse and Tracy use and how to apply them.
Saturday focused on the FX Max Planning Tool for home, school, and work, and included breakout sessions for participants to work through FX Max in small groups. Learn more about the FX Max Planning Tool.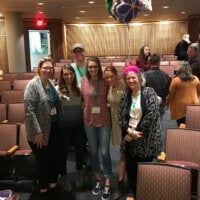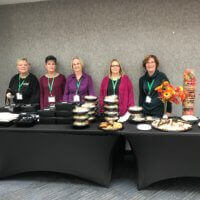 Special thanks goes to our sponsor St. Luke's Hospital, the Fragile X Resource Center of Missouri's Symposium Team, and the many other volunteers who made this event possible! As always, Mouse and Tracy shared their vast knowledge and expertise to help us all better support individuals with Fragile X syndrome.
More from the NFXF Blog
NFXF
A reader asks (and we answer): I heard it can be challenging for individuals with Fragile X to meet new people and be in new situations. Do you have any tips on making the children feel comfortable?
Robby Miller
Experts Deborah Hall, Maureen Leehey, Peter Todd, and Nancy Hertzig discuss the latest in FXTAS research and treatment.
Jayne Dixon Weber
Traveling with your young or adult child with Fragile X syndrome on an airplane can be very stressful for both of you. These tips are provided by parents based on their experiences with their own children. Find what works for you, your child, and your family.