Steve was diagnosed with FXTAS 8 years ago, and since then, he and his family have provided significant financial support to FXTAS programming at the NFXF.
They are supporting our goal to build a worldwide consortium of FXTAS clinics to help improve the rate of diagnosis and the delivery of current treatments. This will also set us up to be ready to conduct future clinical trials for new treatments.
We've seen how this approach works effectively with the NFXF Fragile X Clinical and Research Consortium clinics, where several trials of new treatments are currently underway. Without this network primed and ready to go, progress towards effective treatments–and hopefully a cure–is much more challenging.
Please join the Kaufmans to help everyone impacted by FXTAS, now and in the future, Stand Up to Fragile X! You can Donate Now with a year-end gift or explore other ways to give.
Pictured below are Shirley Kaufman, Jill Dolan (daughter and a Fragile X carrier), Steve Kaufman, Carly Dolan (granddaughter, age 16, with Fragile X syndrome), Bill Dolan (son-in-law), and Sophie Dolan (granddaughter, age 14)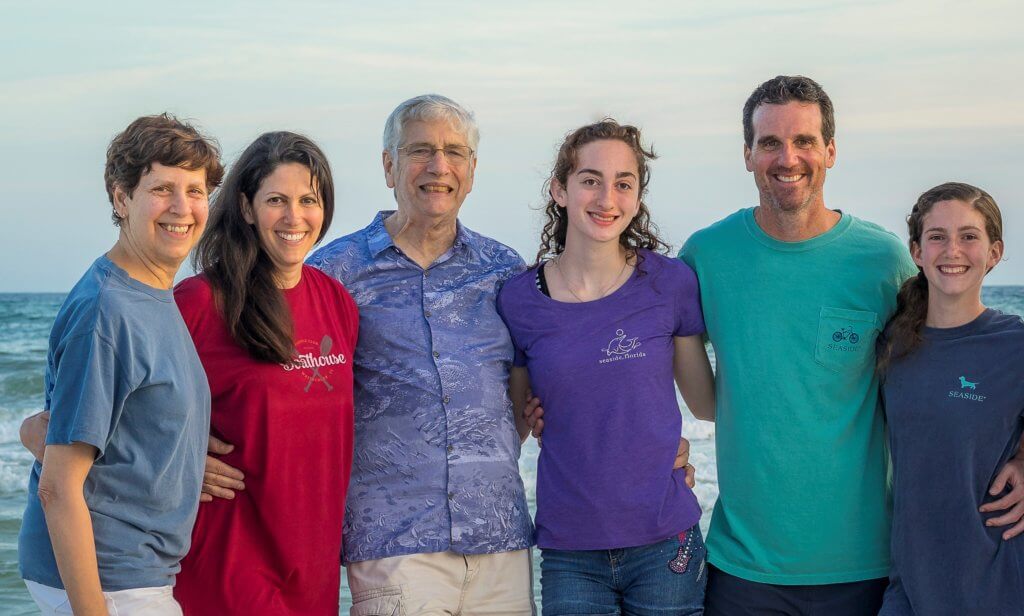 Fragile X-associated tremor/ataxia syndrome (FXTAS)
FXTAS is an "adult onset" neurodegenerative disorder, usually affecting males over 50 years of age. Females comprise only a small part of the FXTAS population, and their symptoms tend to be less severe. FXTAS affects the neurologic system and progresses at varying rates in different individuals.
Find a FXTAS clinic