Red tape should never stand between a child and their treatment. But sometimes they face burdensome, unnecessary challenges when getting care in another state.
That's why we're urging lawmakers to support the Accelerating Kids' Access to Care Act. Every child deserves the best care—regardless of who they are, where they live, or their family's income.
The National Fragile X Foundation is one of 215 organizations dedicated to improving the health and well-being of children – including children impacted by pediatric cancers, rare diseases, and complex medical conditions.
We recently signed on to a letter strongly supporting the Accelerating Kids' Access to Care Act (S 2372 / HR 4758) (AKACA). Once enacted into law, this legislation will help reduce the time it currently takes children covered by Medicaid or the Children's Health Insurance Program (CHIP) to access specialized care when providers in their home state cannot address their care needs.
This Act has officially been introduced and has bipartisan support. We will keep you updated as things progress. Thanks, Advocates, for tirelessly advocating for legislation that impacts our Fragile X community and the broader community!
Click to read the final Support letter: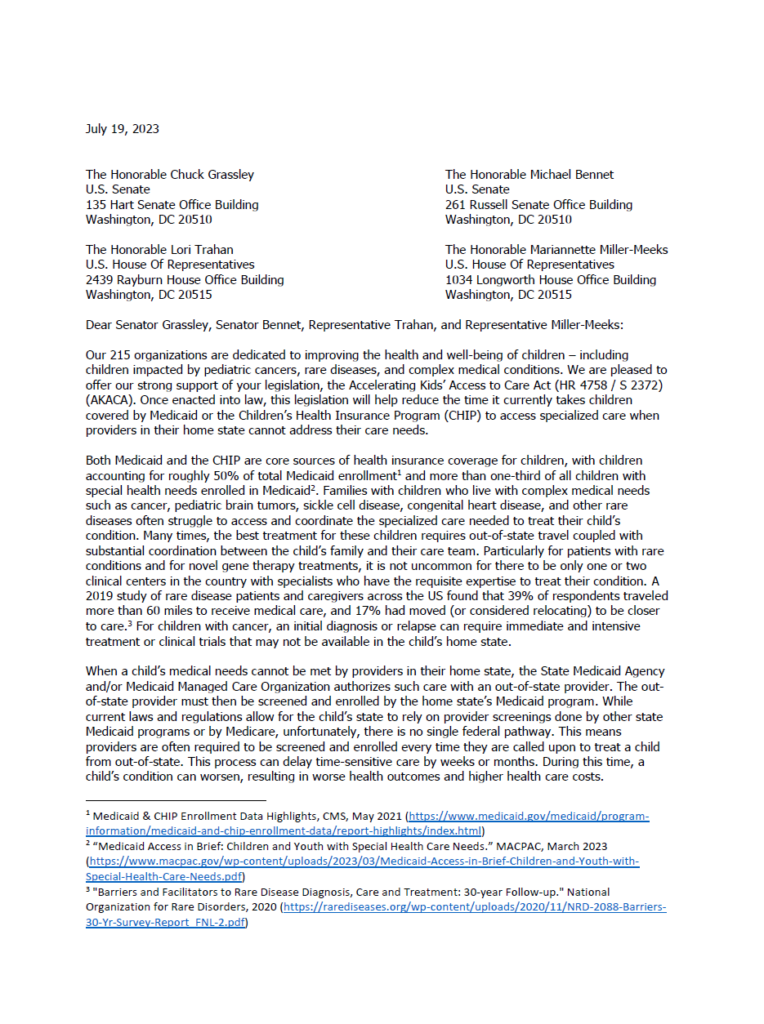 learn more
Hilary Rosselot
PureTech Health has been awarded a DoD grant of up to $11.4 million from the DoD for their trial of LYT-300, oral formulation of allopregnanolone, in people with Fragile X-associated tremor/ataxia syndrome (FXTAS).
Hilary Rosselot
NFXF Board Member Jed Seifert recently represented the NFXF at the CEO Commission's Hill Day. Jed shares his reflections on this powerful experience.