By Kristin Bogart
After a two-year pause due to COVID, the NFXF Western Massachusetts Chapter hosted its 4th Cork & Cafe Fundraiser. Since the first event in 2011, Chapter Leader Denise Devine has invited guests to come swirl, smell and sip the evening away, while supporting families living with Fragile X. This year's wine tasting event included 52 attendees, enjoying about 10 different wines and appetizers, and 30 auction items for bidding.
The event raised nearly $4,000 for the Western MA Chapter! Denise is grateful to her family and friends and the folks from her town of Hadley, MA, without which this event could not have happened so successfully.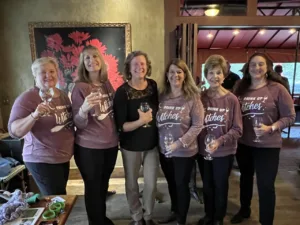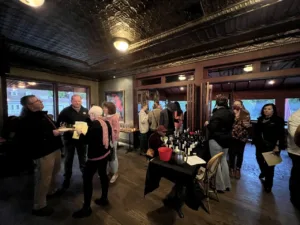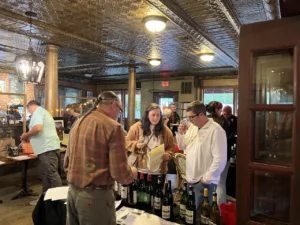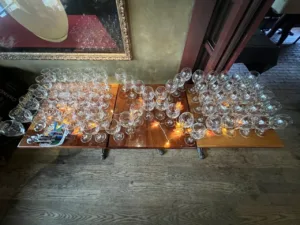 Thank you to Denise Devine and everyone at the NFXF Western Massachusetts Chapter for your long standing support of the NFXF and the Fragile X community! Together, We're Stronger!
learn more
Kristin Bogart
NFXF Director of Community Empowerment, Missy Zolecki, shares her recent experience as a consumer reviewer for the Department of Defense Peer Reviewed Medical Research Program
Kristin Bogart
NFXF Western Massachussets Chapter Leader Denise Devine makes connections with Fragile X community members outside her local area