Presented by Emily Allen, PhD.
Women who carry an FMR1 premutation can experience two well-established premutation-associated disorders: Fragile X-associated primary ovarian insufficiency (FXPOI, affects ~20-30% carriers) and Fragile X-associated tremor-ataxia syndrome (FXTAS, affects ~6-15% carriers);however, emerging evidence indicates that some of these women experience complex health profiles beyond FXPOI and FXTAS. We used self-reported reproductive and health histories to better characterize the risk by repeat size for FXPOI (1,668 women) and the predictors for the comorbid conditions that have been reported by women with a premutation (413 women).
Runtime: 0:23:11
Additional resources and controls for this video are accessible just below the video: Play/pause, volume, subtitles, view transcript, watch as picture-in-picture, or in fullscreen mode.
About the Speaker
Emily Allen, PhD
Assistant Professor at Emory University
Emily Allen graduated from the University of Georgia with a bachelor's degree in biology and from Emory University with a PhD in genetics.
She has worked on studies of fragile X-associated disorders at Emory University with Dr. Stephanie Sherman since the early 2000s. Her primary research focus has been on disorders and characteristics associated with premutation carriers, such as fragile-X associated primary ovarian insufficiency (FXPOI) and fragile X-associated tremor/ataxia syndrome (FXTAS).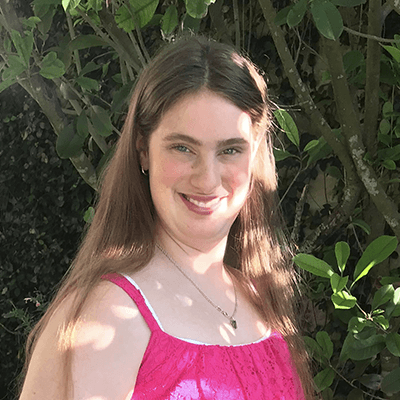 Females and Fragile X
Full Mutation and Premutation
Females and Fragile X, including physical, cognitive, behavioral, and emotional issues associated with the mutation, and the differences when compared to males.
Questions?
If you have questions about anything research-related, we'd love to hear from you! You can reach out to Hilary Rosselot directly, or submit your question or comment through our contact form below.