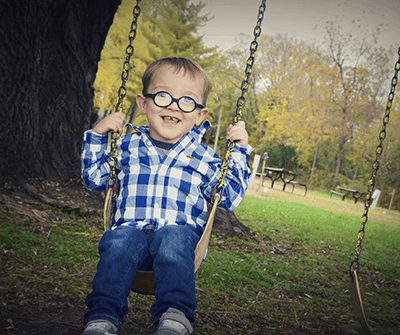 Bramel Maggard
Bramel was nominated by his mom ➞
Bramel has faced many obstacles in his short nearly four years of life. He was born with an encepholocele and had brain surgery when he was one and a half years old to repair it. A few months later he was diagnosed with intellectual disability. Beyond the brain surgery, he has had tubes placed in his ears, his tonsils and adenoids removed, and has had to be put under anesthesia to have his hearing checked every 3 to 6 months for the last 3 years. He wears a hearing aid and glasses and is nonverbal. He attends speech and occupational therapy and has recently started attending preschool in the special education classroom. Bramel is one of the strongest little humans with one of the biggest hearts and I am so proud to be able to call him my son.

—Maggie Lucas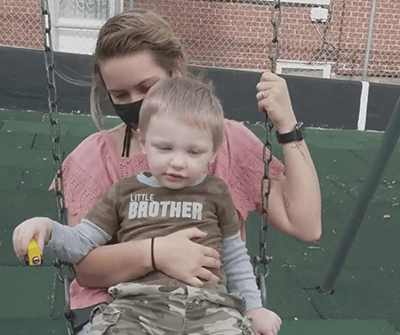 Jeriko
Jeriko was nominated by his mom ➞
Jeriko is a happy, ambitious 3 year old boy. He amazes me daily although he is nonverbal.
Wasn't meant to help him. He was sent here to save me.
—Lorraine Blubaugh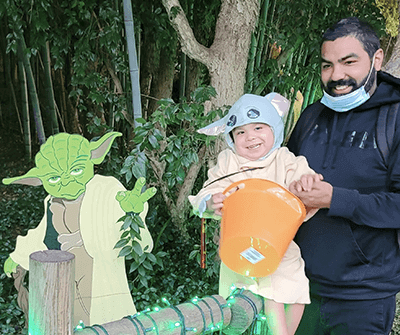 Nathanael
Nathanael was nominated by his mom ➞
Nathanael is an Xtraordinary daddy! He's patient, encourages creativity and development in the most loving way for his son, Nathanael Jr. He rearranged his work schedule to be home with his son during the day and I am proud of the decisions he's made, though challenging at times, to make sure his son is getting the best of him. He amazes me and I am so grateful to see the growth in my son as a father as he brings out the best in his 3 year old son.
—Lisa Fernandez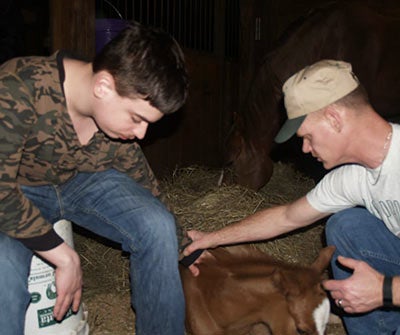 Brent Schaumburg
Brent was nominated by his wife ➞
Brent and I were set up on a blind date by my sister and brother-in-law in 2006. We had a great time. …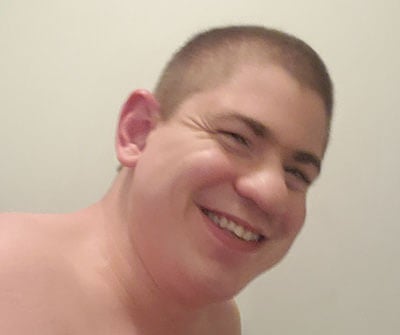 Dan Woodard
Dan was nominated by his mom ➞
He is worth it! Every meeting, every appointment, every therapy session, every insurance battle, every school battle, every service battle… His life has value and he has a lot to say, if you listen with your heart.
—Carol Woodard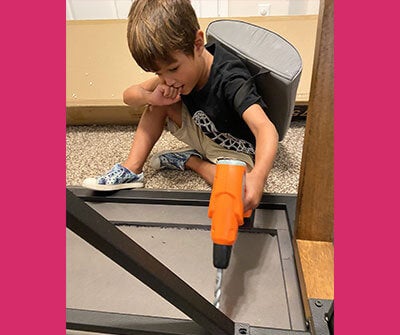 Rixon
Rixon was nominated by his dad ➞
This is my youngest son, Rixon. He has Fragile X syndrome and is diagnosed with autism. One thing I have learned is that he wants to be involved in whatever we are doing. When we involve him, he thrives.
—Chris Costa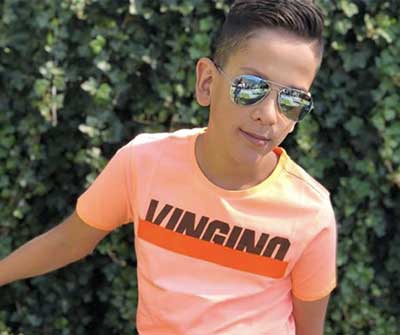 Lorenzo
Lorenzo was nominated by his mom ➞
That's my beautiful son Lorenzo. We are from Belgium, he is 13 years old. Always happy and friendly, he even likes to do photo shoots.
—Natasja (Lorenzo's mom)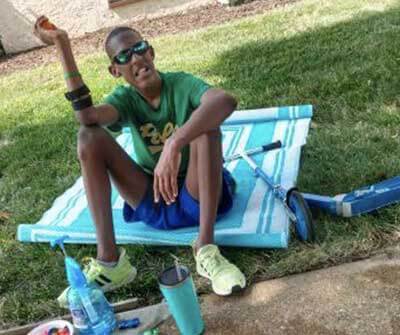 Logan
Logan was nominated by his mom ➞
This is Logan 😍. We just celebrated his 14th bday on July 1. If schools ever open up again, he will be in 9th grade and going to high school this coming year. He is 6′ 3″ already. Such a kind, BIG-HEARTED child. He is such an important member of our home! Always worried if his sister and I are OK or if we are in need of "cuddles." A suppppper people reader. He ALWAYS knows when someone is upset or sad and offers kind words such as "Don't worry, it will be ok … I promise."
—Logan's mom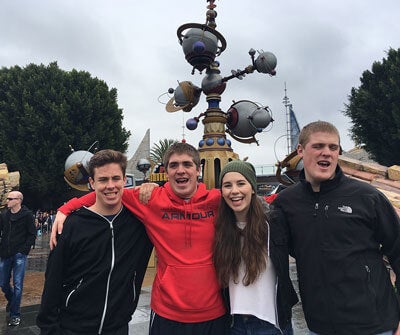 Laura Dooling
Laura was nominated by her uncle ➞
"Cousin Laura" is the coolest relative of the FX guys in our big, loving, family!! She takes them on trips, challenges them to explore, teases with them, teaches them, introduces them to her friends and loves them unconditionally. And all because that's just who she is — a bright, fun, and caring woman. She makes all our lives better and brighter.
—Jay Souder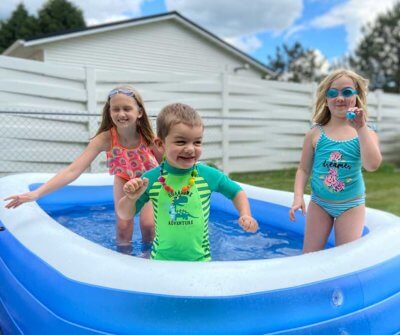 Paige & Mae Otterson
Paige & Mae were nominated by their mom ➞
These two girls love their brother and know he's capable of great things. They will tell you all about how their Fragile X brother is a superhero!
—Stefanie Otterson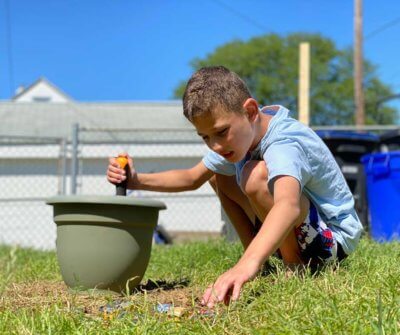 Girius Owen Akkawi
Girius was nominated by his mom ➞
Girius aka "G" is a kind soul who aims to please people. He loves helping and to be included! He's creative and has the best sense of humor. He's #Xtraordinary because he has overcome severe self injurious behaviors and is now a role model to his younger brother, Crosby Akkawi.
—Keri Akkawi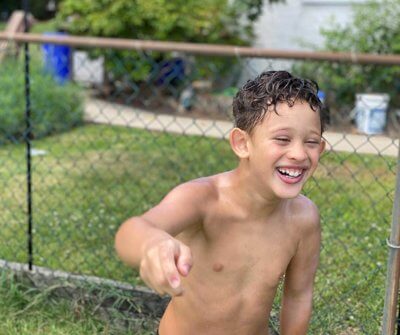 Crosby John Akkawi
Crosby was nominated by his mom ➞
He is literally the definition of happy! I call him the future mayor of our town because he waives and says hi/bye to anyone and everyone he crosses paths with. He is strong, fast, and adorable! He's exceeded goals and continues to impress me!
—Keri Akkawi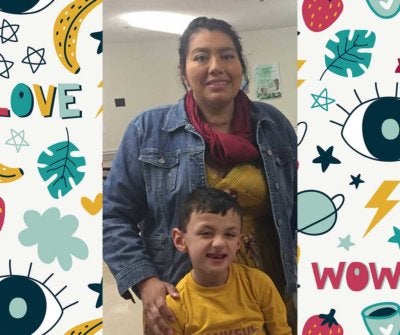 Anna & CJ Galvan
Anna and her son CJ were nominated by Anna's brother (CJ's uncle) ➞
If you know of a pair of people who do life better than most, then you probably know my nephew CJ and his mom Anna, my sister. They both embrace each new day as just that, a NEW DAY!
Smiling and living it to the fullest. Spending time together, swimming, reading, or just doing chores. Some days are more challenging than most but, you'd never know it by the smiles they keep on their faces! They are two peas in a pod. This summer, they've done science projects indoors and outdoors, gone to the beach, and just laid in bed watching movies! Now these things may not seem #Xtraordinary but they really are! They are because of their immense love for life and each other!
—Patrick Galvan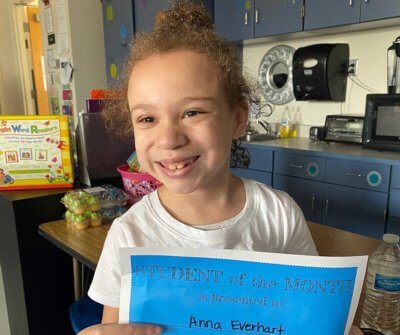 Anna Everhart
Anna was nominated by her mom ➞
Anna is truly a bright and special soul. She is smart, sassy, and loving. Her amazing tenacity through all of her struggles makes her my ultimate hero. She never gives up, even when frustrated and is constantly reminding me that, "I've got it Mommy."
—Chereasa Hunter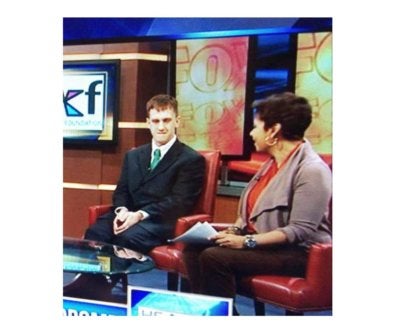 Nick Hertzig
Nick, shown on TV during Advocacy Days, was nominated by his cousin ➞
Nick makes everyone else's life #Xtraordinary. Throughout his life, he has smiled. He is the best small-talker I know; I use him as the example for my own Aspie son on how to interact with others. He is an #Xtraordinary advocate for himself and others; the attached photo is from his appearance on TV in Washington, DC, during Advocacy Days. He is a great role model for his brother, Jake, who also has Fragile X, and inspiration for his parents, sister, and cousins, especially me.
—Bill Donnelly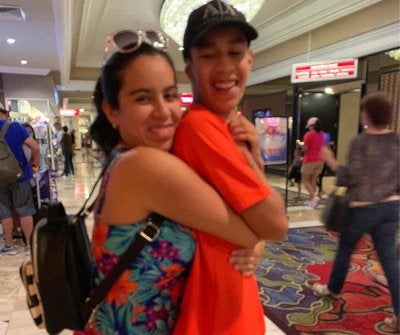 Dalia and Jonathan
Dalia and Jonathan were nominated by their mom ➞
They are Xtraordinary because with their beautiful smile they make shine not only the most difficult of my days, but also the ones that surround them.
—Violeta G. Sánchez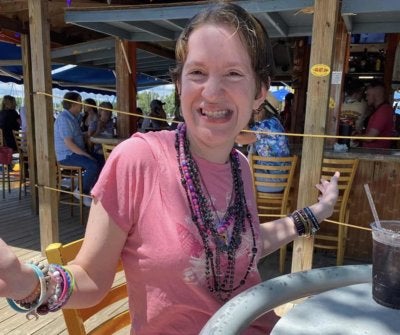 Courtney Laubach
Courtney was nominated by her mom ➞
Courtney has one of the kindest souls, unlimited compassion, and always eager to help others when she can.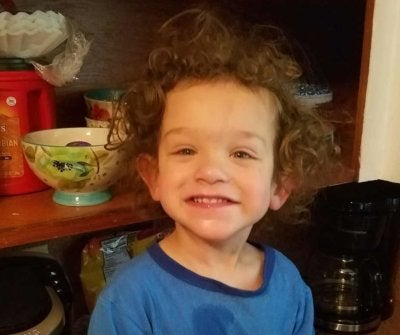 Jace Wheatley
Jace was nominated by his mom ➞
What makes Jace Xtraordinary to me is that he is completely nonverbal but has no problem letting us know what he needs/wants!
—Lauren Cauley