Please ↙ visit page 1 to learn more or to nominate your xtraordinary individual.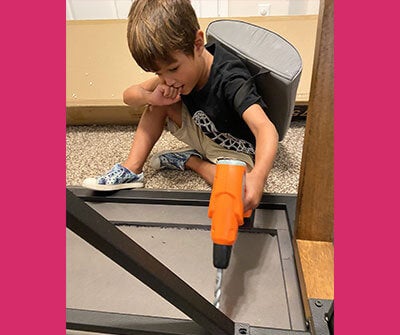 Rixon
Rixon was nominated by his dad, Chris Costa
What makes Rixon Xtraordinary to you?
This is my youngest son, Rixon. He has Fragile X syndrome and is diagnosed with autism. One thing I have learned is that he wants to be involved in whatever we are doing. When we involve him, he thrives.
—Chris Costa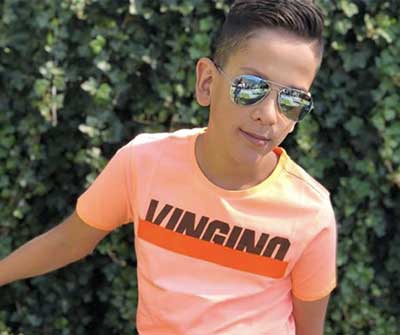 Lorenzo
Lorenzo was nominated by his mom, Natasja
What makes Lorenzo Xtraordinary to you?
That's my beautiful son Lorenzo. We are from Belgium, he is 13 years old. Always happy and friendly, he even likes to do photo shoots.
—Natasja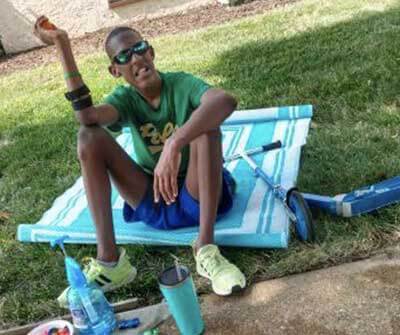 Logan
Logan was nominated by his mom
What makes Logan Xtraordinary to you?
This is Logan 😍. We just celebrated his 14th bday on July 1. If schools ever open up again, he will be in 9th grade and going to high school this coming year. He is 6′ 3″ already. Such a kind, BIG-HEARTED child. He is such an important member of our home! Always worried if his sister and I are OK or if we are in need of "cuddles." A suppppper people reader. He ALWAYS knows when someone is upset or sad and offers kind words such as "Don't worry, it will be ok … I promise."
—Logan's mom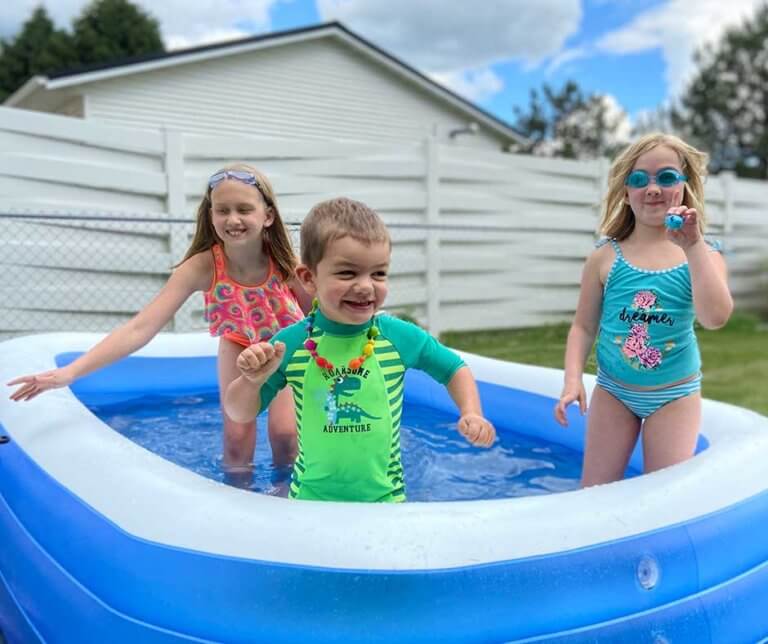 Paige & Mae Otterson
Paige & Mae Otterson were nominated by their mom, Stefanie Otterson
What makes Paige & May Xtraordinary to you?
These two girls love their brother and know he's capable of great things. They will tell you all about how their Fragile X brother is a superhero!
—Stefanie Otterson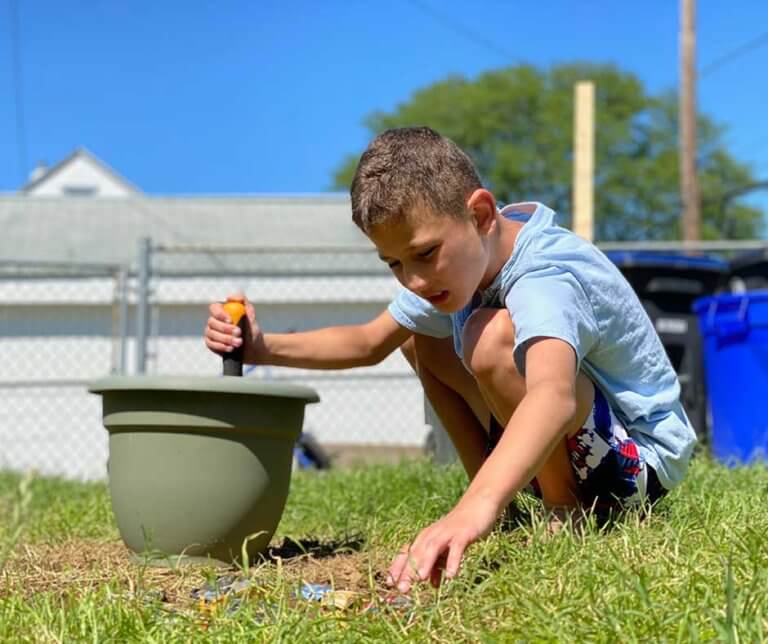 Girius Owen Akkawi
Girius Owen Akkawi was nominated by his mom, Keri Akkawi
What makes Girius Xtraordinary to you?
Girius aka "G" is a kind soul who aims to please people. He loves helping and to be included! He's creative and has the best sense of humor. He's #Xtraordinary because he has overcome severe self injurious behaviors and is now a role model to his younger brother, Crosby Akkawi.
—Keri Akkawi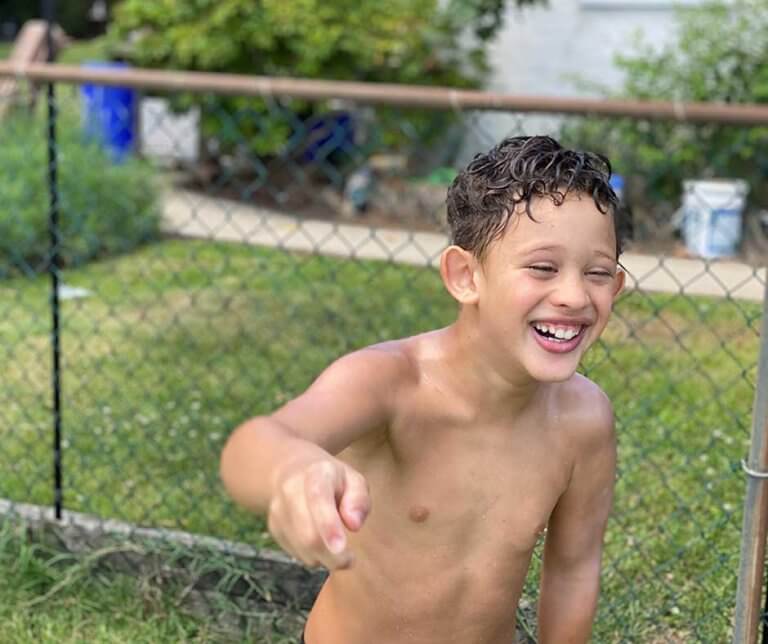 Crosby John Akkawi
Crosby John Akkawi was nominated by his mom, Keri Akkawi
What makes Crosby Xtraordinary to you?
He is literally the definition of happy! I call him the future mayor of our town because he waives and says hi/bye to anyone and everyone he crosses paths with. He is strong, fast, and adorable! He's exceeded goals and continues to impress me!
—Keri Akkawi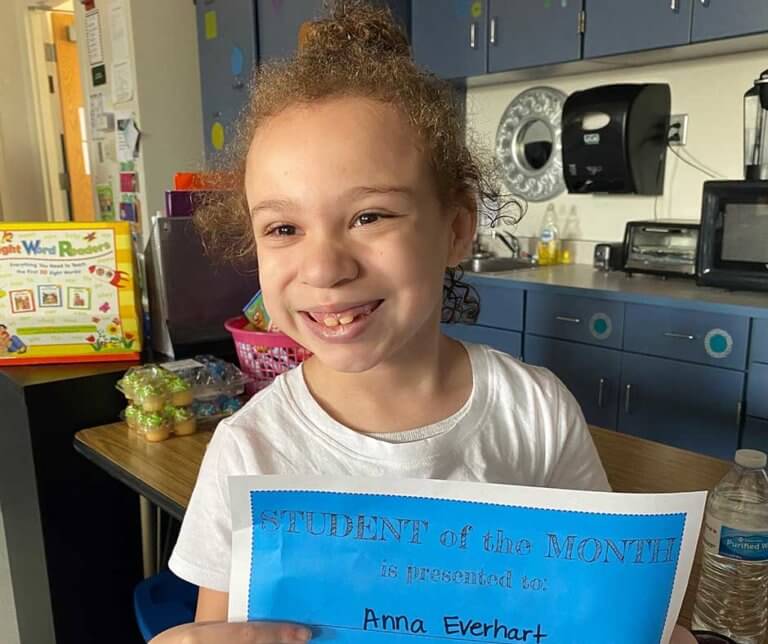 Anna Everhart
Anna Everhart was nominated by her mom, Chereasa Hunter
What makes Anna Xtraordinary to you?
Anna is truly a bright and special soul. She is smart, sassy, and loving. Her amazing tenacity through all of her struggles makes her my ultimate hero. She never gives up, even when frustrated and is constantly reminding me that, "I've got it Mommy."
—Chereasa Hunter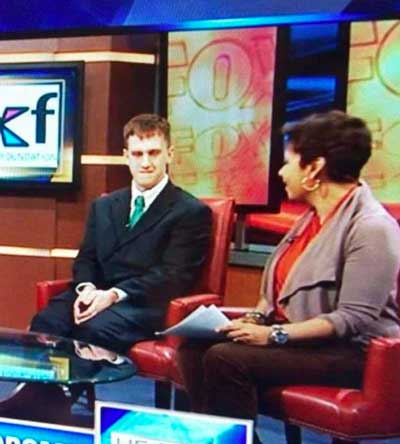 Nick Hertzig
Nick Hertzig (shown on a TV appearance during Advocacy Days) was nominated by his cousin Bill Donnelly
What makes Nick Xtraordinary to you?
Nick makes everyone else's life #Xtraordinary. Throughout his life, he has smiled. He is the best small-talker I know; I use him as the example for my own Aspie son on how to interact with others.
He is an #Xtraordinary advocate for himself and others; the attached photo is from his appearance on TV in Washington, DC, during Advocacy Days. He is a great role model for his brother, Jake, who also has Fragile X, and inspiration for his parents, sister, and cousins, especially me.
—Bill Donnelly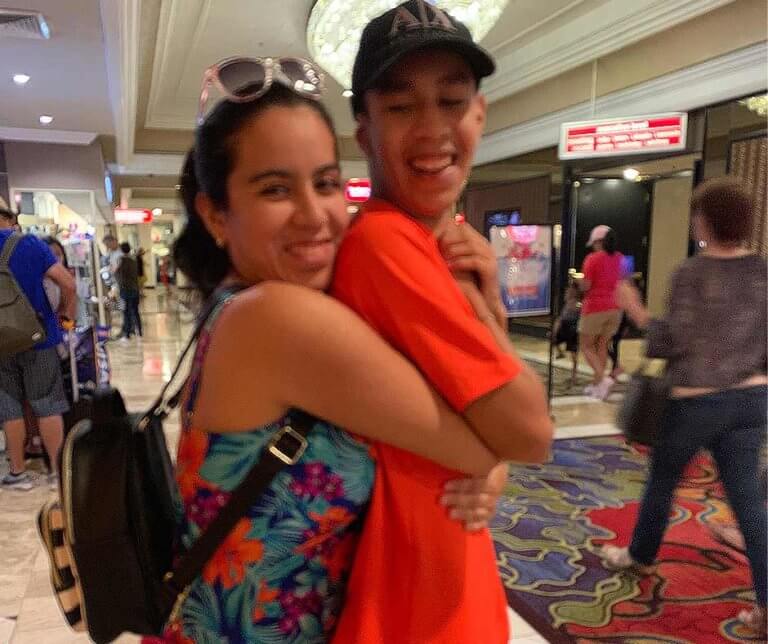 Dalia & Jonathan
Dalia & Jonathan were nominated by their mom, Violeta G. Sánchez
What makes Dalia & Jonathan Xtraordinary to you?
They are Xtraordinary because with their beautiful smile they make shine not only the most difficult of my days, but also the ones that surround them.
—Violeta G. Sánchez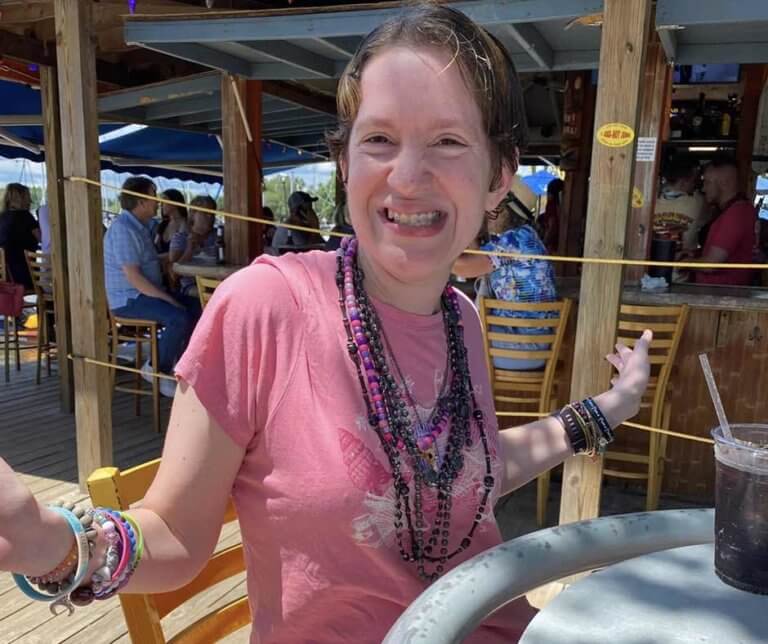 Courtney Laubach
Courtney Laubach was nominated by her mom, Karen McCarty
What makes Courtney Xtraordinary to you?
Courtney has one of the kindest souls, unlimited compassion, and always eager to help others when she can. Helping others gives her feelings of happiness and pride. Having others feel proud of her and of her accomplishments, whether they are through acts of kindness or from a drawing she did at her day program, is something that is very important to Courtney.
On a daily basis she is persistent in trying to overcome her challenges and become as independent and self sufficient as possible. Of course she has days when she is not as willing to do what needs to be done but, who doesn't.
Knowing how hard life can be for Courtney, my heart often breaks for her because I cannot change the things that make life more difficult for her. Yet, I am always amazed at how she is constantly growing and maturing into the beautiful person who makes my heart melt with pride and admiration. Every time I see her happiness through her infectious smile, I know she is not letting the challenges stand in the way of who she is and of who she is to become!
—Karen McCarty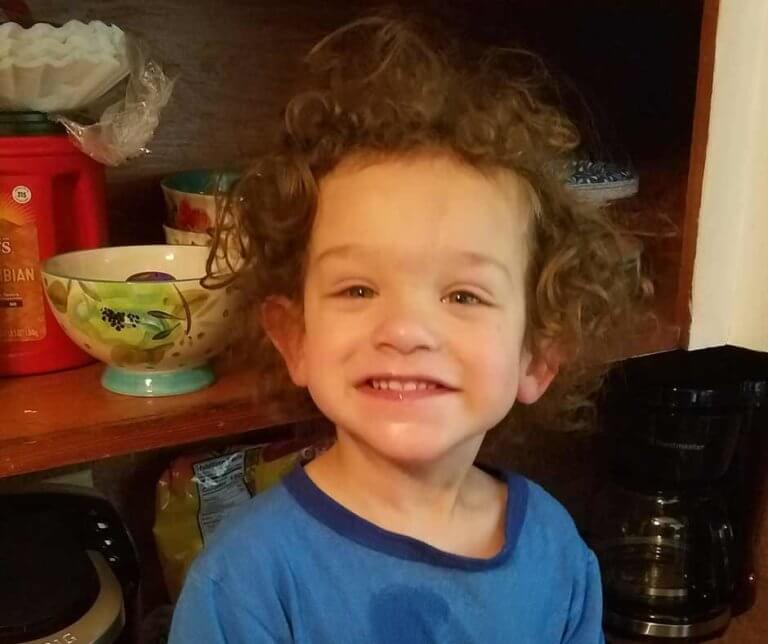 Jace Wheatley
Jace Wheatley was nominated by his mom, Lauren Cauley
What makes Jace Xtraordinary to you?
What makes Jace Xtraordinary to me is that he is completely nonverbal but has no problem letting us know what he needs/wants!
—Lauren Cauley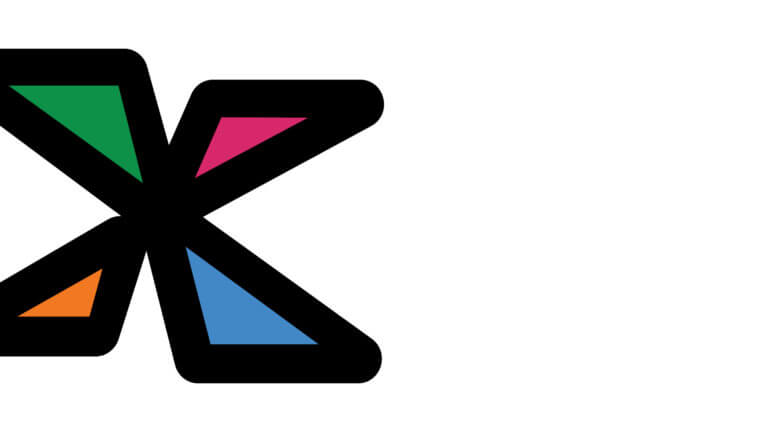 Rita Morley
Rita Morley was nominated by her niece Kara Frech
What makes Rita Xtraordinary to you?
My mom helps us in so many Xtraordinary ways! She's my biggest cheerleader. My mom helped with my Chapter's X Strides walk. She participated in RARE last year. She is always there to help. My mom fills in for me when I need coverage for my boys whether it's an appointment, picking up from school, doing homework, or babysitting. She knows how to motivate the boys. She loves them unconditionally and they love their grandmom! My mom is Xtraordinary to me!
—Kara Frech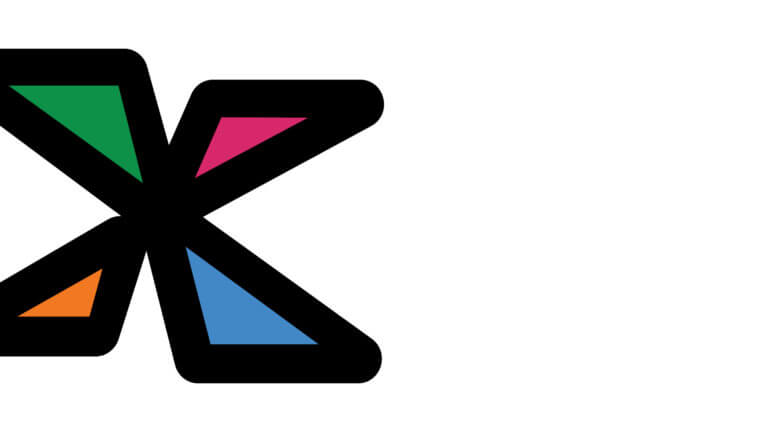 Josie DiSciascio
Josie DiSciascio was nominated by her niece Kara Frech
What makes Josie Xtraordinary to you?
My Aunt Josie is Xtraordinary! She is always there to help. Aunt Josie can keep the boys entertained whether doing a puzzle or a game. She helps watch them when I need coverage. She drives them to activities and attends to cheer them on! She has come to doctors appointments when another hand was needed in the waiting room. When Aunt Josie is around for a meal she is our food police, making sure the boys are eating slowly and not stuffing their mouths. Aunt Josie helps with X Strides each year. We are so thankful for Aunt Josie!
—Kara Frech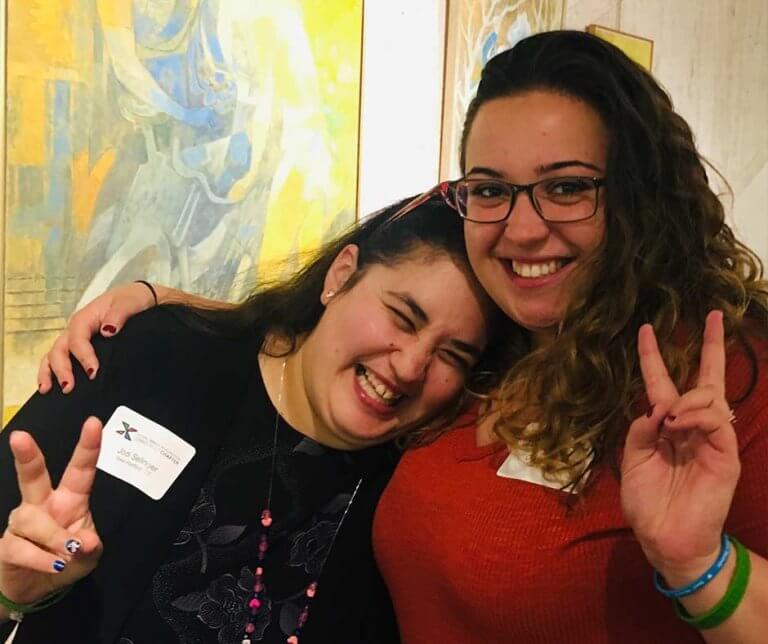 Dayna Clark
Dayna Clark (shown with Jodi) was nominated by Jodi's parents, Tammy & Andy Selinger
What makes Dayna Xtraordinary to you?
We met Dayna at the beginning of 2018 as our daughter Jodi's new mentor. Very quickly she became her best friend, her fierce advocate, and a member of the family. Dayna made it a priority to learn a lot about Fragile X and when she had an assignment for one of her classes it was no surprise that she chose Fragile X as the topic and she did a great job!
Jodi has grown so much over the last two years and Dayna has played a huge part in that growth. Dayna impresses everyone with her big smile and big heart. Her genuine interest in people is what draws everyone to her. She also looks to engage our son Brian whenever she sees him. We can't imagine our lives without her and would never want to!
—Tammy & Andy Selinger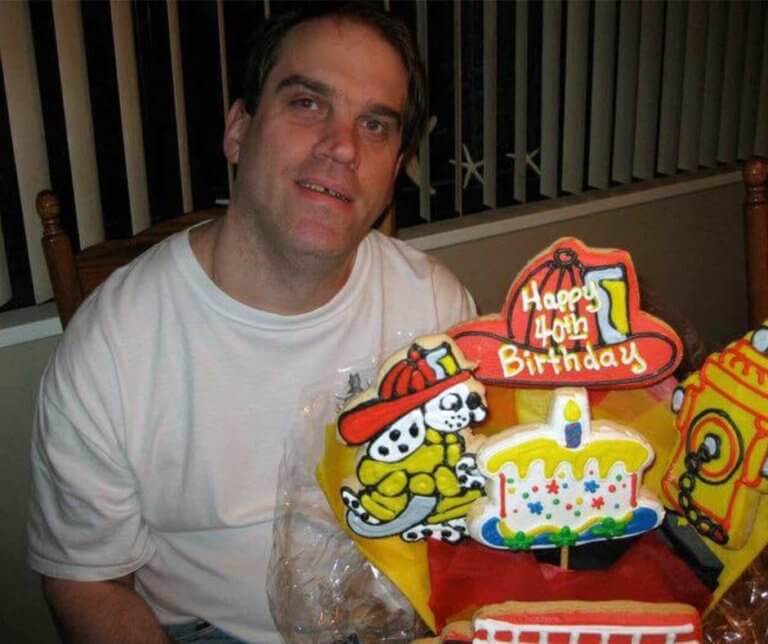 Dougie McBride
Dougie McBride was nominated by his friend, Marian Slakman
What makes Dougie Xtraordinary to you?
Dougie is sweet, loving, funny, and inspirational. When you meet Dougie you are instantly touched by his beautiful soul. Dougie blesses us with his joy of life and love for his family and friends. When you meet someone as special as Dougie you will never be the same. Dougie makes a forever Footprint in your heart.
—Marian Slakman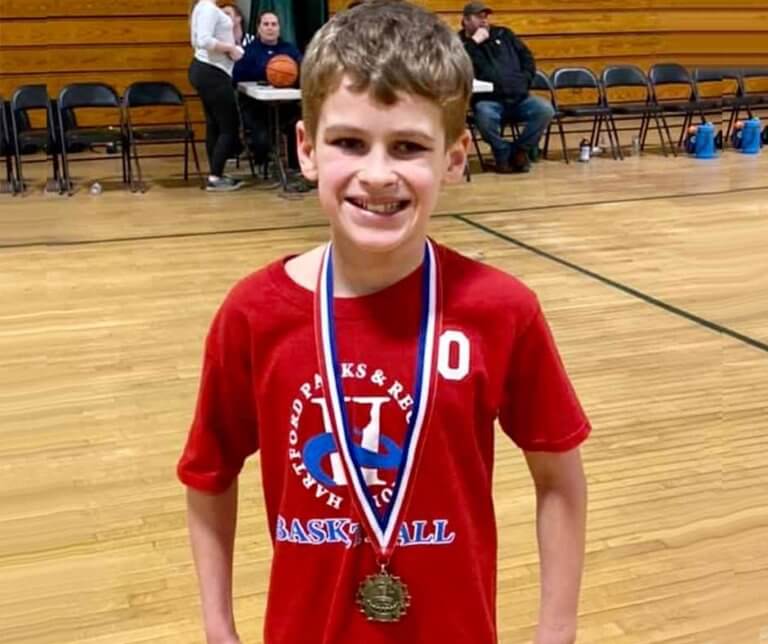 Brayden
Brayden was nominated by his mother, Ashley Livingstone
What makes Brayden Xtraordinary to you?
He loves his family and he loves basketball. He scored 15 points last season won his first championship. He's truly amazing. Even with all his challenges.
—Ashley Livingstone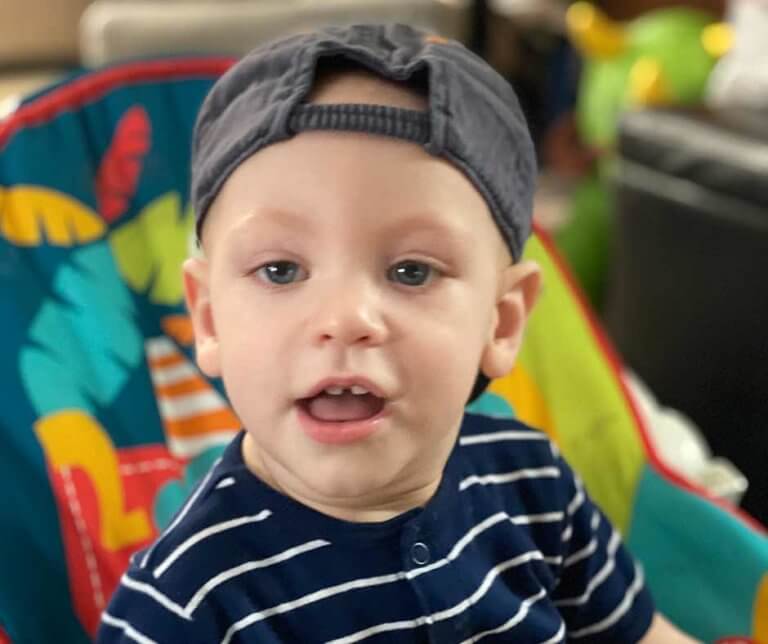 Harrison
Harrison was nominated by his mother, Ashley Livingstone
What makes Harrison Xtraordinary to you?
He's an amazing little one-year-old! His brother Brayden and sister Maddy help me daily. 💙
—Ashley Livingstone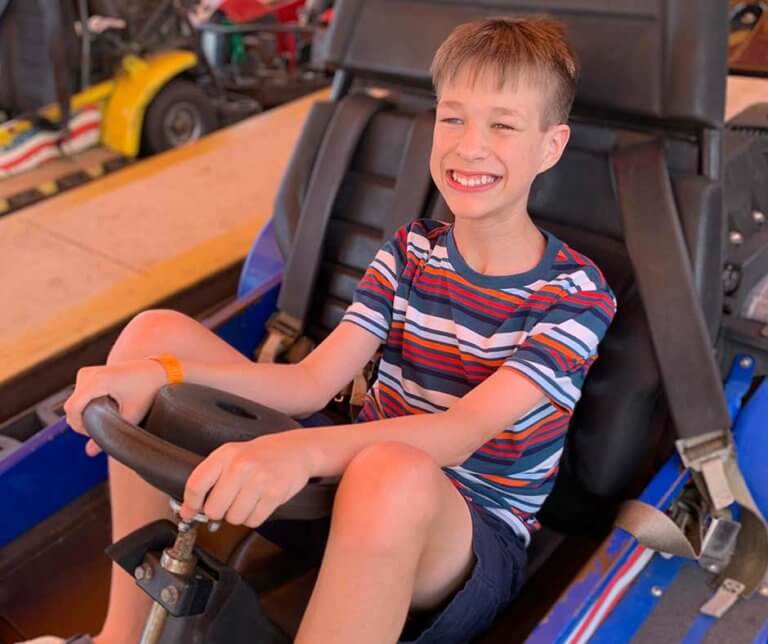 Brayden Crawford
Brayden Crawford was nominated by his father, Bryan Crawford
What makes Brayden Xtraordinary to you?
Brayden is the sweetest boy and has brought our family so much joy. Every environment he has ever been in, whether it's his school, his church, or places in the community, people always fall in love with him. He has a great sense of humor and loves to joke around. He loves his family more than anything, but he also loves riding go carts, Toy Story, riding his bike, going on vacation, and his iPod, among others.
When he goes anywhere like school, he has always picked out certain people he connects with, and he develops little ways to relate to them, like Mr. Flannigan, his middle school principal. Brayden remembered him because he has a mustache.
Brayden helps with chores around the house like taking out the recycle items, folding towels, and putting away silverware. Brayden makes the world a better place, and once you meet him, you will never forget him.
—Bryan Crawford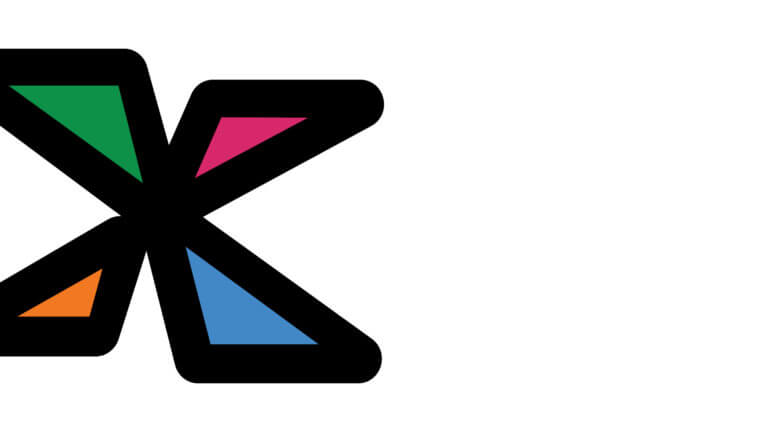 Emma & Ben
Emma & Ben were nominated by their mother, Kerry Stedke
What makes Emma & Ben Xtraordinary to you?
My two oldest children, Emma and Ben, who are the older siblings to Will (FMFX).
Will couldn't ask for better big siblings! Emma (11) and Ben (7) have learned so much about Fragile X since their brother was diagnosed 11 months ago. They care for him, look out for him, advocate for him, and push him to be the best he can be. They are so encouraging and are a huge reason why Will has accomplished all the things he has. My husband and I are so proud of them!
—Kerry Stedke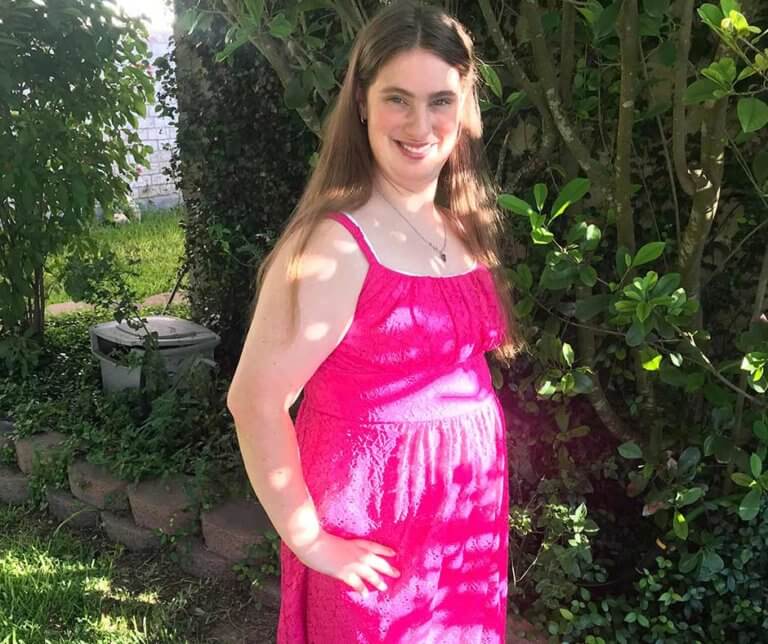 Caragan
Caragan was nominated by her mother, Emily Raska
What makes Caragan Xtraordinary to you?
My daughter is Xtraordinary in so many ways! She's an amazing daughter to us and a wonderful sister to her two brothers, and loves all her extended family members! She has so many friends, people, and teachers who love her unconditionally. Super involved in school activities in the past and will be a popular high school senior this year! Loves her sports, participates in all Miracle League games and Special Olympics! She is busy all the time and always ready to go do something! She has us all wrapped around her little finger, she is just love, love, and more love! Truly a blessing to us!
—Emily Raska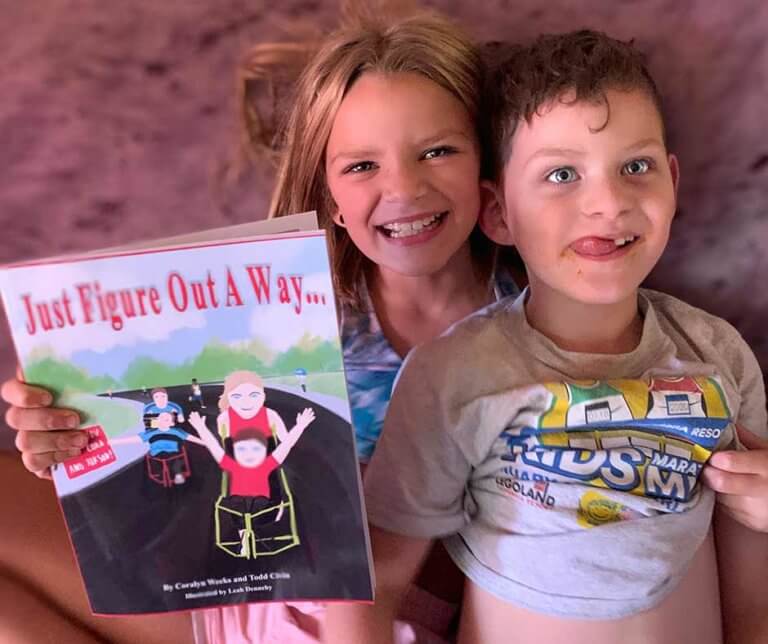 Coralyn
Coralyn (shown with her brother Rikson) was  nominated by her mother, Emily Weeks
What makes Coralyn Xtraordinary to you?
Coralyn is 15 months older than her brother Rikson who has FMFX. She has always figured out a way to include him in everything she does. At eight years old she wrote and published a book to educate the world and show them that being different doesn't make you less valuable!!!
—Emily Weeks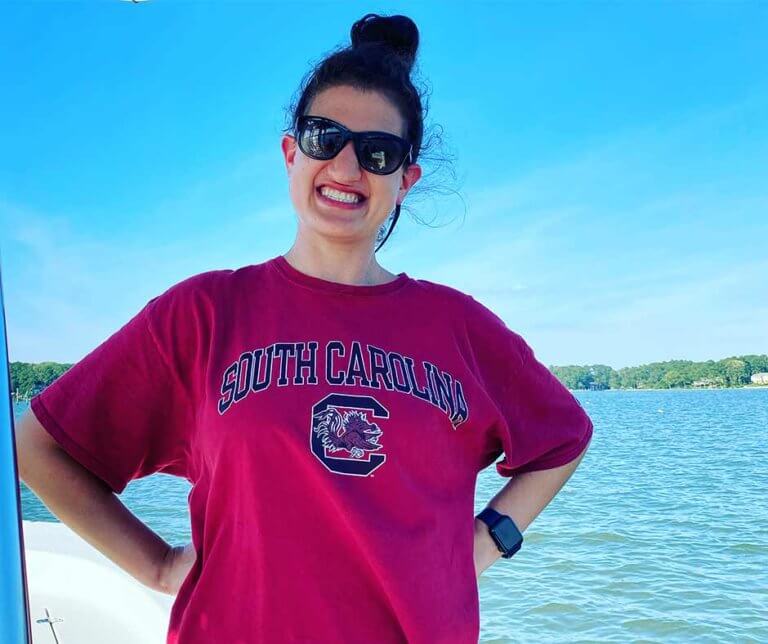 Mallory Weinstein
Mallory Weinstein nominated herself (a sure sign of being Xtraordinary!)
Note: Mallory didn't add a message, other than she is a Self-Advocate. And to Mallory: We wholeheartedly accept your nomination! You are absolutely Xtraordinary.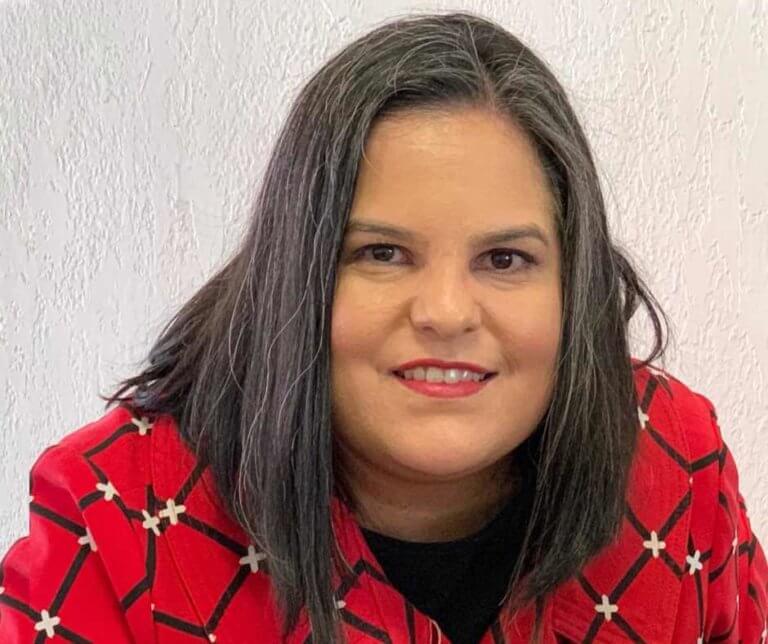 Note: Alma and Mary Lee belong to Club Rotario Juarez Campestre.
Dr. Alma Barrera
Dr. Alma Barrera was nominated by a colleague and Fragile X parent Mary Lee Shelton
What makes Dr. Barrera Xtraordinary to you?
For two years Dr. Barrera has tirelessly worked in Ciudad Juarez to implement our club's project to raise awareness of Fragile X in Juarez, to establish a testing laboratory in Juarez, and testing of individuals for Fragile X in Juarez. She has done this voluntarily and has received no compensation. Alma has been collecting data on intellectually disabled individuals in Juarez. She frequently lectures about Fragile X to school educators, administrators, and caregivers; and to civic and professional organizations. We and she hope to make Juarez the center of Fragile X knowledge and expertise in Mexico.
—Mary Lee Shelton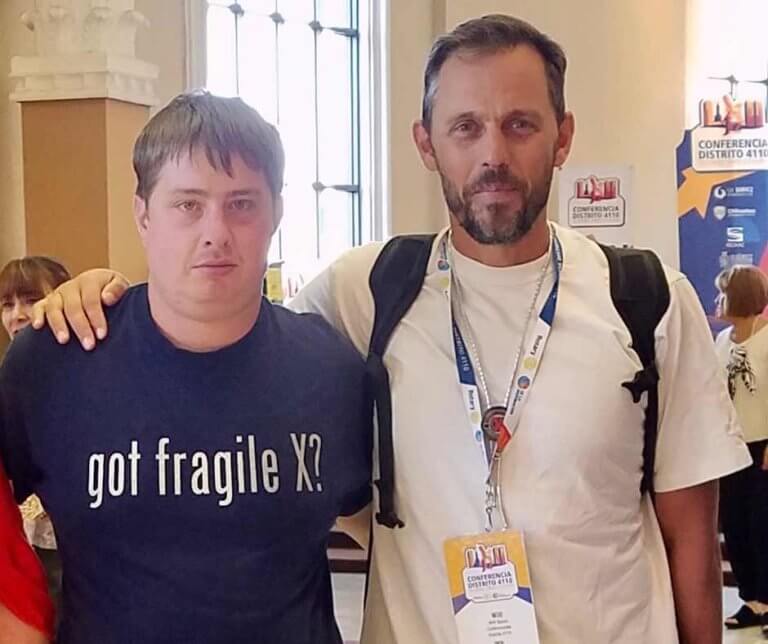 Note: Will Spencer is the creator of the documentary, "Mission to Lars."
Will Spicer
Will Spicer was nominated by his friend Mary Lee Shelton
What makes Will Xtraordinary to you?
Will has volunteered to help with the Club Rotario Juarez Campestre Fragile X project. He has traveled to Juarez, Mexico, twice to attend events and to create films to help us promote the project. He does this voluntarily, paid his own airfare, and is a great, supportive friend to our son Spencer. He is currently working with our Fragile X son Spencer to create a podcast about Fragile X and Power Rangers.
—Mary Lee Shelton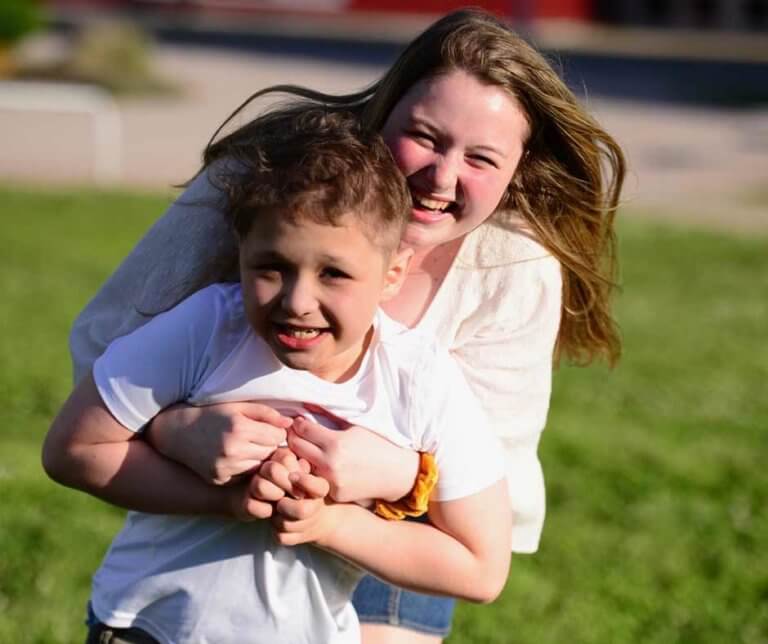 Olivia Butler
Olivia Butler was nominated by her mother, Ruth Butler
What makes Olivia Xtraordinary to you?
Olivia is her brother Liam's greatest champion. She is his person. She has always had a calming affect on him. He will do almost anything she asks him to do. At a very young age, Olivia recognized Liam will most likely never live independently. She announced then that she would take care of him after we were gone. There have been many days only she could get Liam to calm or do a necessary task. I am so thankful for all that she does to help. Life is going to take adjustment for all of us as Olivia heads to college and Liam only has his Xtraordinary person around part time. We know though college is just preparing her to help Liam and others like him even more.
—Ruth Butler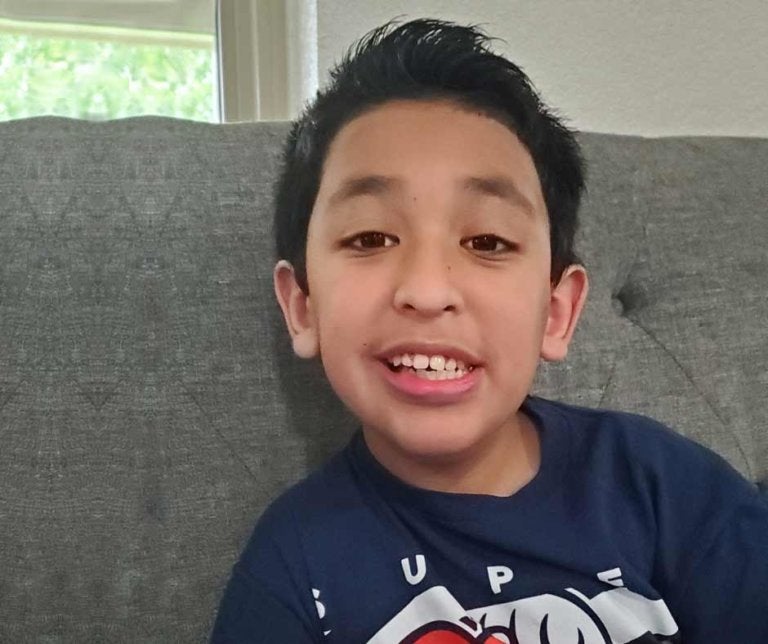 Tino
Tino was nominated by his mother, Irene SanMiguel
What makes Tino Xtraordinary to you?
Well, while Tino had the role of the baby in the family. Tino took a new role as BIG brother to two new baby brothers, and a new role as an uncle. Our little guy is rocking both!!
—Irene SanMiguel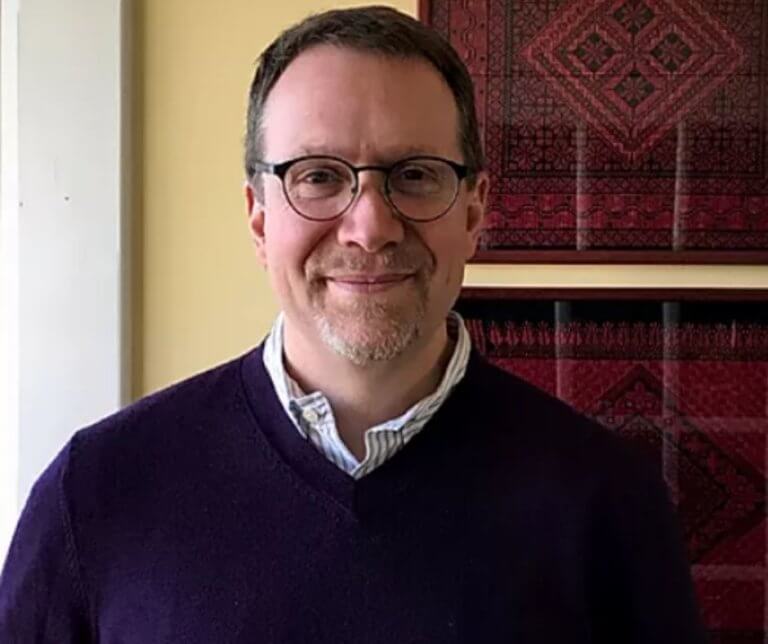 Dr. Joseph Avni-Singer
Dr. Joseph Avni-Singer was nominated by the mother of one of his patients, Sharri Lungarini
What makes Dr. Avni-Singer Xtraordinary to you?
Dr. Avni-Singer is a Developmental-Behavioral pediatrician. He has known Wyatt since he was almost two-and-a-half years old. We met with him twice to share Wyatt's history (at age 2-1/2 his medical file was about 2 inches thick) and then he met Wyatt. Wyatt was cooperating and it was safer to have him on the floor, Dr. Joe sat down on the floor as he played with Wyatt, asked us more questions, and examined Wyatt. It set the tone for the rest of our relationship.
He is the one who diagnosed Wyatt with Fragile X and had us do DNA tests. Since then he is Wyatt's champion. We've had to fight for services medically, educationally, and for the home. He sends us research and he reads the research we send him as well. He knows Wyatt. Wyatt has multiple needs with autism, Fragile X, anxiety, being non-verbal, medically, behaviorally, and cognitively, but more than that he sees Wyatt's personality, his problem-solving skills, how vocal he is and how sassy he is.
He sees the loving boy underneath the layers and advocates with us for whatever Wyatt needs. What will make Wyatt his best self. He is encouraging, enlightening, and compassionate. He's seen him at his best, worst, and his sickest, and his support is priceless when you're in the trenches. We are so blessed to have him as Wyatt's doctor. I can't imagine where Wyatt would be without him.
—Sharri Lungarini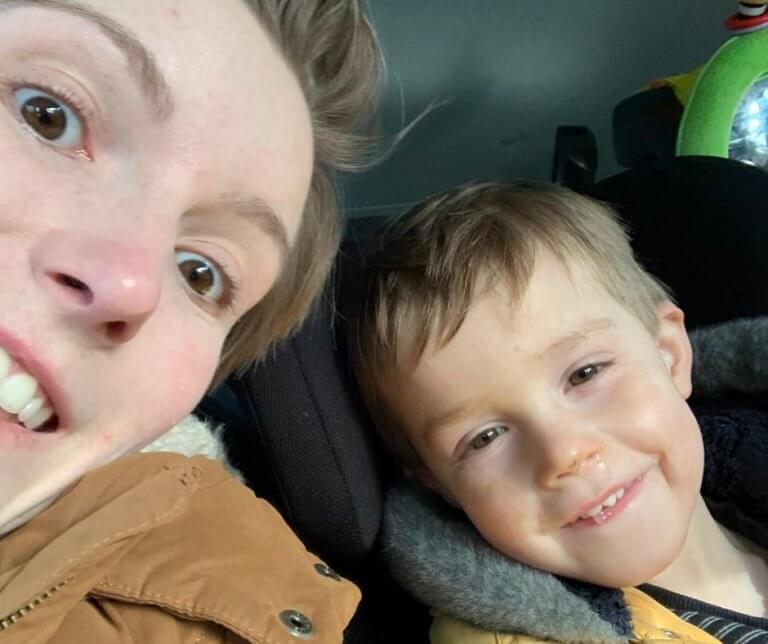 Eppie
Eppie (shown here with her son) was nominated by her husband, Harry Dawson
What makes Eppie Xtraordinary to you?
The way she cares for both of our boys (both full mutation FX) and our daughter (not FX) and being the best mum they could ask for!
—Harry Dawson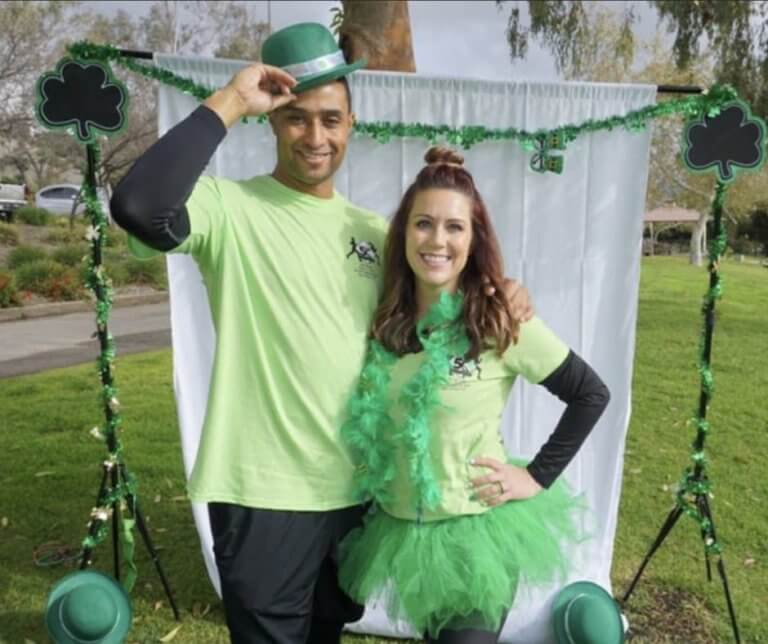 Jen Newsome
Jen Newsome was nominated by her friend Christy Dobal
What makes Jen Xtraordinary to you?
Jen is a huge support to our entire Southern California Fragile X community. She never stops giving of her time and support. She brings us all together for family fun days, education events, Fragile X 5K (8 years and counting), online support groups, and friendship. My life, and my FMFX son's life is so much better because of Jen.
—Christy Dobal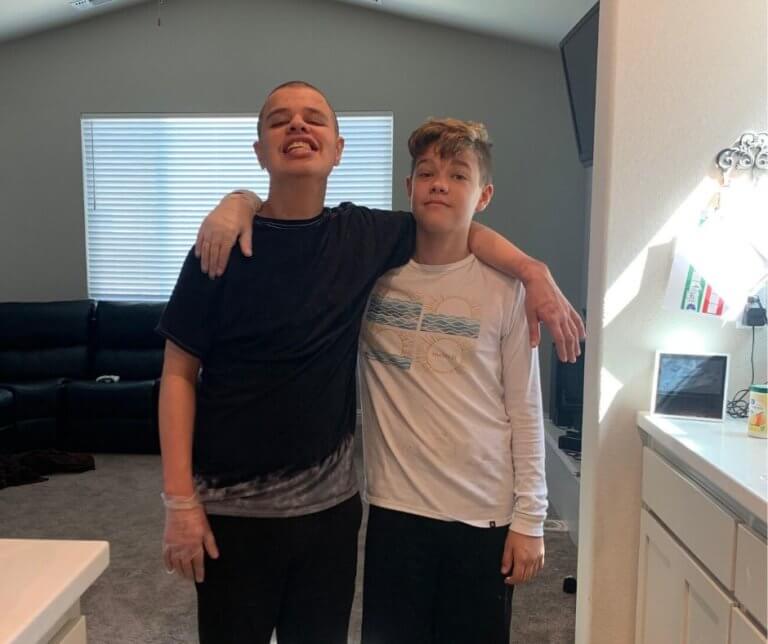 Reuben
Reuben (shown with his brother) was nominated by his mother, Jesana Tran
What makes Reuben Xtraordinary to you?
He is super funny and loves his brother.
—Jesana Tran
Please ↙ visit page 1 to learn more or to nominate your xtraordinary individual.