We are excited to share journal publications like this one resulting from FORWARD data. There are many more papers currently in development, and the future for Fragile X syndrome research is bright as more data is gathered.
Previous studies have shown that children with Fragile X syndrome exhibit a higher frequency of sleep problems relative to typically developing counterparts. This paper describes an overview of sleep difficulties in children with FXS and their impact on families. The Fragile X Online Registry with Accessible Research Database (FORWARD), including Clinician Report and Parent Report forms, was analyzed for frequency, severity, relationship with behavioral problems, and impact of sleep difficulties in a mainly pediatric cohort.
Findings showed that sleep difficulties are prevalent in children with FXS and, although they tend to be mild, they are associated with behavioral problems and negative impact to families.
Budimirovic DB, Protic DD, Delahunty CM, et al. Sleep problems in fragile X syndrome: Cross-sectional analysis of a large clinic-based cohort. Am J Med Genet A. 2022;188(4):1029-1039. doi:10.1002/ajmg.a.62601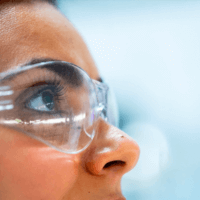 About the FORWARD Registry & Database
FORWARD is made possible by all the participating families sharing their life experiences for research. By giving families, doctors, scientific researchers, and policymakers an inside look into how Fragile X syndrome presents itself across the human lifespan, you're involvement is a huge contribution toward more positive health outcomes and better care and services for future generations.
Below are more journal publications resulting from FORWARD data. 
more from forward
Amie Milunovich
FORWARD // Participants with methylation mosaicism tended to have less severe intellectual disability and better social and functional skills. Knowing more about how FXS differs in people with and without methylation mosaicism may eventually help guide expectations and treatment of individuals with FXS.
Amie Milunovich
FORWARD // This study contributes to the limited understanding of psychopharmacologic management of IAAS in FXS and will help guide future treatment.