The gene and protein responsible for causing Fragile X syndrome emerges as a leading candidate in the search for the cause of autism and maybe even schizophrenia.
The little known was first mapped in 1991. It was originally thought to cause only Fragile X syndrome (FXS) when the gene mutates, but scientists have since discovered that the same mutation that causes the developmental and intellectual disabilities associated with FXS can also cause impaired female fertility (Fragile X-associated premature ovarian insufficiency or FXPOI) and a progressively debilitating neurodegenerative disorder that resembles a daunting combination of Alzheimer's and Parkinson's diseases known as Fragile X-associated tremor/ataxia syndrome (FXTAS). Together these three are now referred to as Fragile X-Associated Disorders (FXDs).
That's a lot for a single gene to be responsible for, but the FMR1 gene's long-suspected connection to autism has become much clearer within the last 18 months. Recent research has confirmed that there are likely hundreds of genes that can mutate spontaneously or in combination with environmental factors to cause autism. What many refer to as an autism "epidemic" has been slow to give up its secrets, but the identification of hundreds of autism-causing gene candidates is truly a giant step along the road to battling the condition.
What's more, it now appears that the little FMR1 gene also plays what may turn out to be a significant role in autism. As many as half of the suspect autism genes are now known to be regulated (controlled) by the FMR1 gene. This should really come as no surprise since various studies have found that up to 60 percent or more of individuals living with FXS also exhibit enough symptoms of autism to place them squarely on the autism spectrum. Many in the field are convinced that the molecular connection between the Fragile X gene and its protein and autism is among the best and most solid leads to figure out what causes autism.
Yet another recent study documents (for the first time) a subset of individuals with autism who, while they do not have a mutation in their FMR1 gene, do have an abnormally low level of FMRP (the protein made by the FMR1 gene).
These significant findings have not been lost on the major drug companies. At least three such companies are in various stages of human clinical trials of experimental drugs to reverse core symptoms that are shared between FXS and autism. A drug that could be approved for a population as large as those diagnosed with autism has gotten a lot of people's attention, and those in Fragile X research are thrilled to have discovered what some are already calling the key to unlocking autism. While a simplification of a complex process, their thinking is clear: the symptoms of FXS and autism may be caused by the same mechanism in the brain, and a drug capable of reversing that could effectively treat (or dare we say, reverse) both conditions.
While a simplification of a complex
process, their thinking is clear: the
symptoms of FXS and autism may be
caused by the same mechanism in the
brain, and a drug capable of reversing
that could effectively treat (or dare
we say, reverse) both conditions.As if that weren't enough importance for what's now looking like an "uber" gene for brain development and function, an international team of researchers from the Wellcome Trust Sanger Institute, the Broad Institute of MIT and Harvard, and the Institute for Molecular Medicine Finland have added schizophrenia to the growing list of conditions in which the FMR1 gene might play a role. In studies published just this week, the authors document a mutation in a protein believed to play a role in causing schizophrenia and, like autism researchers before them, have linked this protein to the Fragile X gene and its FMR1 protein.
According to the study's co-author, Dr. Nelson Freimer, a professor of psychiatry at UCLA, the experiments showed that the suspected schizophrenia-causing protein interacts with FMRP. That's the same FMRP, the loss of which causes Fragile X syndrome, is the leading cause of inherited forms of autism, and is the most common cause of developmental disability among boys.
"These two disorders, schizophrenia and Fragile X syndrome, although they may seem drastically different, share key features, particularly the cognitive impairment that is frequently associated with both conditions," said Freimer for an article on Psych Central. "So, it is not unexpected that they could share some of the same biological processes."
A second study from the U.S. National Institutes of Health, also published this week in Nature Neuroscience, outlined an identical relationship between schizophrenia and Fragile X.
Although relegated to relative obscurity for many years, we're likely to start seeing a lot more in the scientific and popular media about the FMR1 gene, its FMRP protein and Fragile X syndrome. Increased government funding of these exciting connections is sure to follow.
Author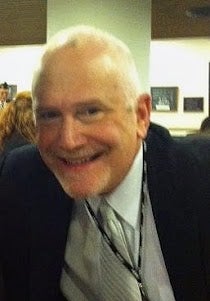 Jeffrey Cohen
is the director of government affairs and advocacy and manages the federal affairs agenda of the NFXF and its annual Washington, DC Fragile X Advocacy Day. He has 2 children living with Fragile X syndrome.