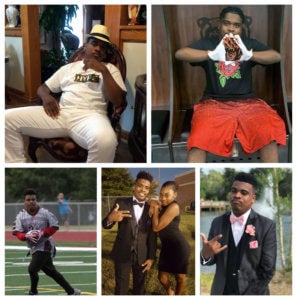 We asked parents, caregivers, and others to share a photo and answer a few questions about their loved ones with Fragile X. These are the Faces of Fragile X.
Meet Eric
Q: What would you like others to know about him?
To know Eric is to love him!
Q: What is your favorite thing about him?
I love Eric's compassionate heart and sense of humor. He keeps us laughing.
Q: If you could tell someone who doesn't know anything about Fragile X one thing, what would it be?
Fragile X is a blessing in disguise.
Q: What is your advice for newly diagnosed families?
The light that your child brought into your life just got even BRIGHTER!
Q: What do you want your community to know about Fragile X?
The more you know about Fragile X, the more you may be able to assist someone in receiving the correct diagnosis so that they can receive the correct interventions.
Q: What advice do you have for parents/caregivers who are considering participating in research studies and/or clinical trials?
Your participation moves research a step closer to new outcomes.