Can you believe your child is starting high school? I know, they were just a toddler yesterday. As you begin this important part of your journey, remember the specifics of this information varies by state, school district and even by school. You know your child best so you want to set up services that work for your child. I tried to cover all the aspects for all children with all their varying abilities so some of these items may not apply to you. This might look overwhelming, but if you take it one step at a time, you'll do great!
Additional Resources
Yes, it is a lot of work for your child to become an adult, but your goal is to make them as independent as possible. Get started early so you are not overwhelmed with needing to do everything tomorrow. Use the ideas here to come up with your own plan. Your child will be an adult before you know it!
Author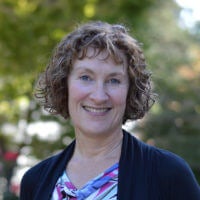 Jayne Dixon Weber
has been a member of the NFXF team since 2007 and currently serves as the director of education and support services. She has two children—one, an adult son with fragile X syndrome, the other, a daughter who is an occupational therapist. In addition to assisting with the development of the NFXF's Adolescent and Adult Project, Jayne authored the book Transitioning 'Special' Children into Elementary School and is the editor for the book Children with Fragile X Syndrome: A Parents' Guide. She is also the co-leader of the Colorado Fragile X CSN group. Jayne likes to read, enjoys photography, and goes for a walk every day.
---
Feel free to share your stories with me at
treatment@fragilex.org
. I'd love to hear from you.