[mpc_image preset="preset_2″ image="27495″ margin_divider="true" margin_css="margin-bottom:15px;" image_size="700_thumb" image_opacity="100″ image_inner_border_gap="0″ effect="none" image_hover_opacity="100″ mpc_ribbon__disable="true" animation_in_type="transition.expandIn" animation_in_offset="100″ animation_in_duration="1200″ animation_in_delay="600″]
With the anxiety and hyperarousal seen in children with Fragile X syndrome, it is important to plan for emergency events at your child's school – a fire in the building and severe weather events, such as a tornado, a hurricane, a local fire, a chemical spill, etc. Lockdowns are discussed separately.
If at all possible, develop a plan ahead of time, preferably at your child's IEP meeting. If that is not possible, ask for a meeting to discuss this first thing of the school year.
During the Meeting
Talk through the scenarios with the school personnel. Get as much information as you need to make informed decisions.
If you need justification that your child needs to know about the practices ahead of time, ask his or her doctor to write a letter.
If you have any other unique needs that you want the school to address, have the doctor put that in the letter too.
Remind the teachers of your child's sensory issues – being in close proximity to others and being touched by other people, as well as the sights and sounds that could occur.
Discuss some of the possible reactions of your child – both to the practices and the real event.
Discuss ways to practice for the emergency events. Make sure it is during a calm time. Use visuals, develop a schedule/transition plan, read books, talk about what would happen and practice moving to a different location. The challenge is not raising your child's anxiety.
REMEMBER: Your child is a mirror of the emotions around him or her. If the teacher or the other children panic, your child will panic and could have behaviors that may be challenging. Be proactive and think of as many aspects of the situation as you can!
Put the plan in writing!
Things to Consider
The emergency events – the drill. Decide what will be best for our child.
Do you want him or her to know ahead of time and be moved to an outside location before the alarm goes off?
Do you want your child in the building, but warned ahead of time that the alarm is going to go off?
Do you want your child to experience it like other children?
A real event. How will your child react if there is a real event?
If it is a fire in the building, much of it will depend on where the fire is in the building, but think about what your child will need if this happens.
What kind of support may or will your child need to get out of the building?
Will your child have to have to be physically removed, because he may panic?
Will the fire fighters have to come in and get him?
NOTE: Your local fire station/department should be made aware that there are students in the building, who may require additional support during a fire. If there is a self-contained classroom, the fire fighters should be made aware of its location, knowing that some of the children may be in other rooms in the building.
A practice lockdown. What is best for your child in this situation? 
Do you want him or her to know ahead of time and be moved to the designated location?
How are teachers notified that a lockdown is happening – for practice and if it is real? Is there an alarm or is there a notice that comes over the intercom system?
What kind of room is going to best for your child?
How many children will be in the room? Do you have to worry about the behavior of the other children?
Will the children have to be quiet?
How many adults will be there?
Will the lights be turned out? What will be the source of light?
What kind of calming activities are planned?
Do you want your child to be warned ahead of time, but not have to move until the notice is given?
Do you want your child to experience it like other children, i.e. no warning?
A real lockdown. What will happen if it is the real thing? 
How could the real event vary from the practice?
What if the children are in a different area of the school than what was practiced?
How can you get supports to a different area of the school than what was practiced?
Give some thought to addressing emotions during a time like this.
These types of events can be very difficult for our children. They can be frightening, and one bad experience can take years to undo. Put some thought and planning into the supports for your child, and he/she will make it through the event. It will work.
Author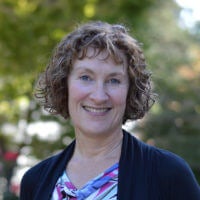 Jayne Dixon Weber
has been a member of the NFXF team since 2007 and currently serves as the director of education and support services. She has two children—one, an adult son with Fragile X syndrome, the other, a daughter who is an occupational therapist. In addition to assisting with the development of the NFXF's Adolescent and Adult Project, Jayne authored the book Transitioning 'Special' Children into Elementary School and is the editor for the book Children with Fragile X Syndrome: A Parents' Guide. She is also the co-leader of the Colorado Fragile X CSN chapter. Jayne likes to read, enjoys photography, and goes for a walk every day.
---
Feel free to share your stories with me at
treatment@fragilex.org
. I'd love to hear from you.