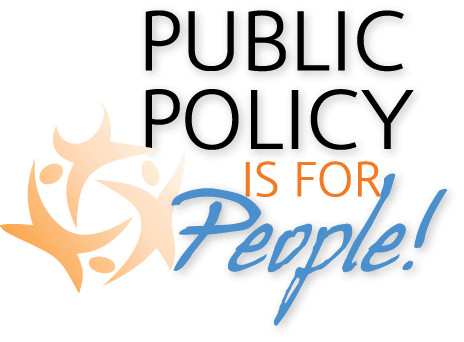 "Public Policy Is for People!" reflects a fundamental truth about the legislative advocacy efforts we pursue at the National Fragile X Foundation. Yes, "public policy" may sound like a forgettable chapter in your high school civics class. But in reality, it dramatically affects the everyday welfare and future hopes of every person in the Fragile X community.
That's why we are writing to asking for your financial support of our 2012 NFXF Public Policy Campaign.
Perhaps you assume our Public Policy activities begin and end with our National Fragile X Advocacy Day. That's when scores of parents and other advocates from around the country convene in Washington, DC to meet with legislators and promote greater awareness and increased federal funding for Fragile X. (It happens March 6-7 this year, and we hope many people reading this have plane tickets in hand!)
But beyond our loyal supporters' attendance in Washington, NFXF Public Policy activities go on year-round to support efforts that have helped us secure millions of dollars in Fragile X research funding from federal agencies. One NFXF member deeply involved in those activities is Andy Selinger of West Hartford, Connecticut, and the father of two young adults with Fragile X syndrome.

I had been inspired by the stories I heard at my first Advocacy Day in 2007. How one person, sharing her story with a senator, could get huge results, like helping to get Fragile X on the list of funding from the Department of Defense (DOD) for the first time. 'Look what can happen!' I said. The next thing I knew, I was appointed to serve as a "consumer reviewer" to evaluate Fragile X research proposals for the DOD. It's an honor and inspiration to be involved. – Andy Selinger
Experiences like Andy's let the entire Fragile X community know just how much an active, forward-thinking approach to Fragile X Public Policy can help accomplish.
And that's why we are asking for your support.
This is an exciting time for research and treatment in the Fragile X field. Your donation to the NFXF Public Policy Campaign will allow us to continue pursuing the federal funding that plays such a critical role in furthering the efforts of Fragile X scientists and clinicians.
Please give generously today.
J. Brad Whitus
President, Board of Directors
Robert Miller
Executive Director
P.S. All donations to the NFXF Public Policy Campaign are fully tax-deductible, so you can help the cause of Fragile X and help reduce your tax bill! Donate today. Thank you!