NOTE: Gregg Harper is the father of Livingston, his adult son who has Fragile X syndrome. Gregg represented Mississippi's 3rd Congressional District from 2009-2019. He has long been an advocate for Fragile X. He has recently joined the NFXF's Advocacy Team. Below are tips from his perspective, as a former Member of Congress, on how to effectively advocate for Fragile X families. Gregg will be joining us at NFXF Advocacy Day 2020 on February 24-25. More information is available here. We hope you can join us. 
As advocates and self-advocates, how can we be successful in helping The National Fragile X Foundation increase its efforts and develop a higher visibility?  More precisely,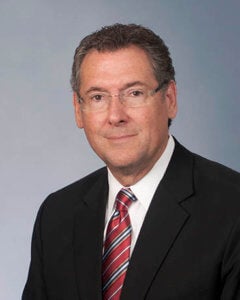 how do we raise awareness about Fragile X with a coordinated approach?  Here are a few thoughts on how best to deal with Members of Congress and their staff, understanding that these principles work on the state and local levels as well.
Develop personal relationships with the Members and staff
Building friendships is one of the most effective ways to have grassroots success, but that requires a consistent effort to maintain higher visibility. Suffice it to say that if your only contact is a few minutes once a year for the advocacy fly-in day, then you will not be as effective as you desire. Even if you live far away and you can only come to Washington, DC, once a year, there are many ways to maintain that contact and have a more personal touch. First of all, when you return from a visit, send a short, handwritten note (in the mail, not by email) to the Members and staff that you see. It's certainly okay to send an email immediately after your visit, if you follow it up by mailing a note with a picture of your loved one that has Fragile X syndrome.
Regularly follow up
Look for ways and places where you might be able to say hello to a Member or staff, reminding them of your cause. Perhaps the Member is giving a public speech, such as for July 4th or Veteran's Day.  If you have a local group of advocates, then see about asking for a brief meeting in the District office. Thank them for their service and ask for the staffer's business card and write them a short note mentioning the need for funding and any other issues. Check the House and Senate calendars, and perhaps when not in session, you could call the DC staffer assigned to your issue. Keep in mind that their schedule can be overwhelming and always be respectful of their time. The Members are pulled in every direction imaginable, both in Washington, DC, and in the district or state.
We need to set the narrative and tell our story
Tell your story in a precise manner keeping in mind that nothing moves others like a compassionate, personal story. Stay in touch with your local media, asking them to consider doing a segment or article on your family or several families to help raise awareness. You are speaking for many others who perhaps cannot speak for themselves. We are all counting on one another to advance our cause. If we do not set our own narrative, then no one will do it for us, or worse, someone else will incorrectly try to tell your story. Remember that you are making a difference in the lives of people we love. Be polite, persistent and diligent in your actions and never give up. Our message is one of hope and love that we have for some very special people in our lives.