Note: Just before I wrote this article, a group of parents that Margaret Mead could have easily been describing when she penned her most famous quote ("Never doubt that a small group of committed people can change the world. Indeed, it is the only thing that ever has") wrote to—and just this week received—a formal response from the pharmaceutical giant, Roche. While the result was not what was asked for, the fact that "David" called out to "Goliath" and got an answer reinforces my belief in the power of Fragile X advocacy. Rest assured that the NFXF will continue to be here for those coming off STX209 and will also continue to develop a strategy to support others working hard on the drug treatments we know are out there. Advocacy Day next year could be a real Lollapalooza.
By now, nearly everyone with at least a passing interest in treatment for Fragile X syndrome surely must have heard the news: Seaside Therapeutics, the company that seemingly started it all with the MGLUR5 theory (the identification of a critical pathway in the brain implicated in FXS), and new drugs suggesting reversal of symptoms in animal models and human trials that many expressed real optimism about, hit a bump in the road.
The details have been reported elsewhere (see seaside.fragilex.org). In short, investors stopped investing, partners stopped partnering, and the small start-up venture experienced a shortage of resources, all of which led Seaside to abruptly cancel the continuation phase of drug trials that had ended months and even years earlier.
The participants in those early studies had been offered the option of having their kids stay on the experimental drug (arbaclofen), with Seaside picking up all of the costs. Those that took the company up on the offer had to continue the research protocol, so the approximately 200 who did so were likely the ones who had been seeing the most improvement.
This group seemingly had the world by the tail. One of the highly anticipated new drugs was working for their kids! From the earlier trials we heard that the drug didn't work for everyone and, in a few cases, even made symptoms worse. But most of those who stayed on for the continuation phase saw real improvement, before anyone had even requested FDA approval.
It almost seemed too good to be true—and after the events of the last month it seems that it may have been. Within a matter of days, Seaside publicly reported the heretofore unknown results from the placebo controlled trials. It seemed almost impossible, but there the word was for everyone to see: "failure." BUT WAIT, that word can't include what radio great Paul Harvey used to call "the rest of the story," can it? (If Paul Harvey doesn't ring familiar, search Yahoo or Google.)
It seems that when these trials begin, the FDA requires drug developers to predict exactly what the drug will make better. People start taking the drug, and as they regularly visit clinics, physicians measure if and how much their symptoms improve.
In light of the fact that there are some dozen core symptoms of FXS, choosing the single one that will improve is a challenge. In the case of the "failed" Seaside trials (in separate populations with FXS and autism) it turned out the symptom that was predicted to improve, didn't, and thus the trial was deemed a "failure." But in actuality, many in the trial reported measurable improvement across a variety of symptoms associated with FXS—just not the predicted one. And so, it's not all bad news, and there is still reason for hope. And that, to bring Paul Harvey back into the picture, is the rest of the story.
That's also where advocacy comes into play. Fragile X and autism are inextricably connected, that much we know. But we need to do a better job of communicating that to people in power and getting them to think about supporting research into treatments capable of impacting the entire spectrum (FX and autism). We're already hard at work on this, and in our next advocacy update we'll fill you in on the recently held Washington, DC Congressional Roundtable. The NFXF and Representatives Harper and Engel were the sponsors, but both the Fragile X and autism communities were represented on the panel that testified.
We also need to do a better job of educating the FDA about FXS, about how to measure success in individuals living with developmental disabilities so that drug therapies that really are safe and effective can be recognized and approved.
Finally, a word to those who were in the Seaside continuation and who were fortunate enough to get a glimpse of what the future might truly hold for those living with FXS. We understand that it may feel like the rug has been pulled out from under you, but rest assured about this, please: Just as we were when you originally received the diagnosis of FXS, the NFXF is here for you. We're here with the most up-to-date information, a comprehensive advocacy strategy to address policy issues that impact your lives, and a shoulder to lean or cry on whenever you need us.
Nobody said this was going to be easy, but by working and holding together, we will persevere.
Author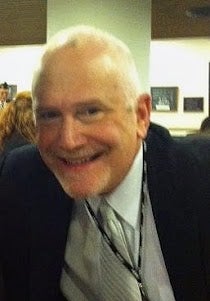 Jeffrey Cohen
is the director of government affairs and advocacy and manages the federal affairs agenda of the NFXF and its annual Washington, DC Fragile X Advocacy Day. He has 2 children living with Fragile X syndrome.