31 Shareable Fragile X Facts
Why 31? Because there are 31 days in July, and every July is National Fragile X Awareness Month! So you'll always find at least 31 facts right here (plus plenty of bonus facts), that you can read or watch + listen from Fragile X community members including moms, dads, siblings, self-advocates, researchers, genetic specialists, staff, and more. Take a listen!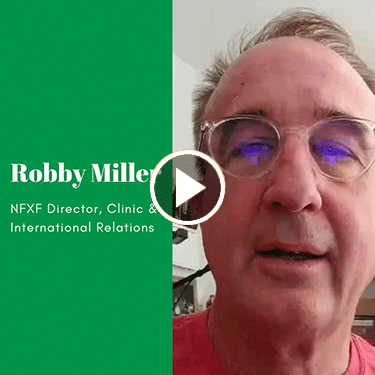 While every Fragile X clinic is set up a little differently, they all offer similar services. They are staffed by people who understand Fragile X. One family shared this after their consultation: "Visiting a Fragile X clinic was the best thing I have ever done. I did not hear: Fragile what?"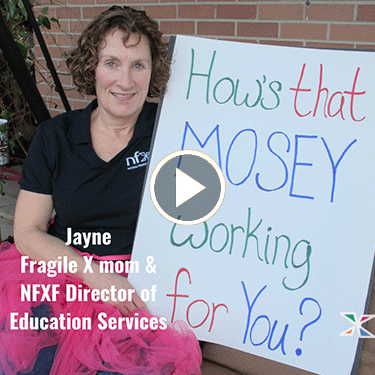 Every day is a series of transitions. Even when you do all the right things like having a routine, knowing what to expect, using visual schedules, transitions can still be difficult. "Get to know the mosey," you'll be glad you did. While some individuals with Fragile X syndrome move quickly, many do not.