Happy 2020!
We hope everyone is excited for the new year but especially for the NFXF Advocacy Day, February 24 -25, 2020! This is something everyone can participate in, even if you cannot attend in person. Of course, we hope you can join us. However, if you cannot, you can still write a letter to your Members of Congress. Here is what to do:
Find a picture of you with your family
Tell them your vision, your story, and ask them to support Fragile X! Sign it with your full name and address.
Put the picture and letter in a stamped envelope, ask your parents to help if you're not sure how to address the envelope, and mail it!
It's that easy! You can look up addresses at https://www.contactingcongress.org/.
A Note from Kelley Devine…
I'm excited to see for 2020 how this group continues to grow. I remember when we first started the group and it was barely recognized as a group and now, we are the faces of the NFXF. I would like to see this continue on as we get more and more members from around the world.
This past year has been pretty busy for me. I started my own photography business taking pictures and turning then into memories that people will have forever. I've always wanted to do photography, but it was hard because I was so busy and now being not so busy, I have the time to do this hobby of mine that turned into a business. I have been doing some traveling. I went to Hawaii in January for the first time which was a great experience! I got my first place which was a big step being on my own.
I can't wait to see everyone at Advocacy Day and at Conference this year! I hope both have a great turnout of siblings and self advocates!!
Dillon's Advocacy Day Advice 2020
Professional Dress
Tell your stories, keep them short and sweet
Bring pictures
Keep it clean
Say thank you
Keep in touch with the staffers you met on the Hill
Member Highlight
Name: Alex Eyermann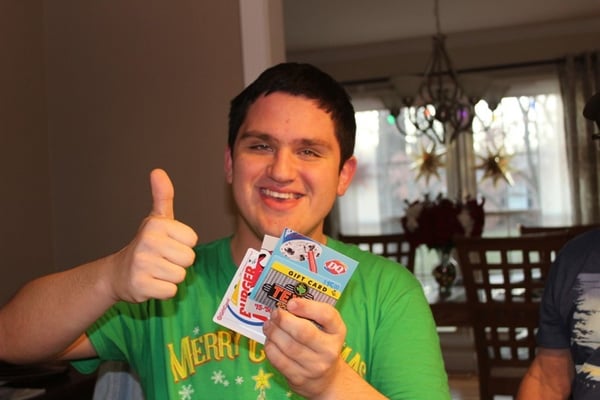 I am a Self-Advocate
Age: 17
Grade: 11th grade
State: Missouri
Favorite Food: Cheeseburger
Favorite Color: Green
Best Friends: Davion, Elise & Ethan
Favorite Movie: The Muppets
Favorite thing to do in my free time: Use my iPad