Study Type: Study
Condition: Premutation or full mutation Fragile X
Age: 0–5
Sex: All
Participant: Child plus parent or caregiver
Location: Home
Travel Considerations: No travel required
Sponsor: The John Merck Fund
We are currently enrolling children born in North Carolina.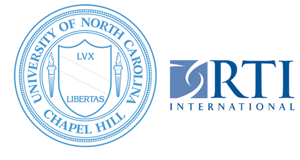 RTI International and the University of North Carolina at Chapel Hill are conducting a research study to learn more about early development of young children with Fragile X in North Carolina, and the experiences of their parents when obtaining the diagnosis and early intervention services.
Eligibility
This research study is currently seeking male and female children that have a premutation or full mutation Fragile X (including mosaic) and meet the following criteria:
Age 0–5.
Born in North Carolina.
Lived in North Carolina between the ages of 0 and 3 years.
Live in a home where English is the primary language spoken.
What to Expect
Research study activities for qualified children and their parents include:
Home Visits: Depending on the child's age, there will be 1–3 home visits (developmental assessments) with you and your child, each taking 2–3 hours:

At enrollment
Age 3
Age 5

Summary Reports: After each visit, you will receive a brief summary report about your child's development plus a $50 gift card for your time.
Questionnaires: Parents will be asked to complete some questionnaires (approx. 1–2 hours).
The following is a list of some of the assessments and questionnaires that will be included in the study:
Child Assessments:
Bayley-3/SB-5 (50 mins)
PDMS-2 (30–45 mins)
AOSI (up to 18 months) 20 mins/ADOS (45–60 mins)
Parent Report Questionnaires: Questionnaires will be sent ahead of time so that parents have plenty of time to complete.
Vineland Adaptive Behavior Scales, Third Edition (20 mins)
Sensory Profile, Second Edition (10–20 mins)
Rothbart Temperament Very Short Forms (10 mins)
Medical Outcomes Study-Social Support Survey (5 mins)
Feeding Flock Assessment. (1–2 surveys, 10–20 mins)
Sleep Questionnaire (5 mins)
Family Demographics including FX status (5 mins, 1st visit only)
Behavior Rating Inventory of Executive Function (BRIEF) (15 mins)
State-Trait Anxiety Inventory (10 mins)
Parenting Stress Index (PSI), Fourth Edition: Short Form (10 mins)
FAQs
Our Most Recent Opportunities