As the NFXF grows, the foundation's team members have become spread out coast-to-coast, California to Massachusetts. So we love it when once a year we have a chance to get together for a Team retreat. On the first day, we exchange hugs and smiles, share some travel stories and then get right down to business.
These retreats aren't your typical trips to a spa or a fancy lodge for rest and relaxation. This is when the team plans out the upcoming year, and writes up a game plan on what will guide our work for the Fragile X Community. We come up with plenty of bright ideas, but the main goal is to step back, take a look at the big picture and make sure we've still got our ship steering in the right direction. We know a team that is on the same page is a team that will do its best work for you.
I have to say there's really nothing like a face-to-face meeting. And that's coming from me, the guy who spends a lot of time scouring Facebook, sending emails and prefers Google chat to get conversations done. When we were in that room together, trading stories and ideas, a lot of inspiration came gushing forth. It made me wish all those "out-of-towners" lived right here in California with us. I'm thankful that at least one time a year this family comes together to keep pushing Fragile X forward!
Author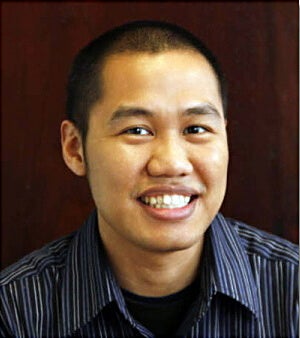 David Salomon
is the communications coordinator for the National Fragile X Foundation and a guy who just loves using social media.