As part of the NFXF's ever-increasing focus on services for adults, we are pleased to bring you this 30-minute slide and audio presentation by Dr. Marcia Braden, titled, "Moving from Pediatrics to Adult Care." This presentation will be the first of a number of periodic webinars addressing adult issues and geared towards professionals.
The target audience are clinic professionals but these webinars are open to anyone.
The difficulties associated with patients with FXS having to transition from their pediatric care provider to an adult provider has been the subject of discussion at the last two FXCRC meetings and within the FXCRC's Executive Council. While we understand that is not the case at all FXCRC clinics, it is an issue at many, if not the majority, of the clinics. Therefore, we will continue to target the challenge with information we think you will find helpful.
We hope you can find the time in your busy schedules to give it a listen. Our webinars can be accessed here: https://fragilex.org/learn/webinars/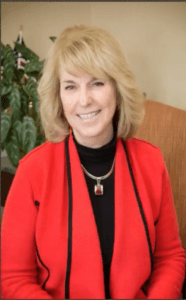 About the Presenter: Marcia L. Braden, PhD. is a licensed psychologist with a clinical practice specializing in children and adolescents. She is a former teacher with experience teaching general and special education. She has written and published numerous articles related to education and behavior management strategies, techniques, and interventions. She is a contributing author to the book Fragile X Syndrome; Diagnosis, Treatment, and Research, compiled and edited by Randi and Paul Hagerman and Children with Fragile X Syndrome: A Parent's Guide, edited by Jayne Dixon Weber. She is the author of Fragile – Handle With Care: More About Fragile X Syndrome. Dr. Braden is a member of the Scientific and Clinical Advisory Board to the National Fragile X Foundation and is a member of the Advisory Committee for the HillSprings Learning Center. Dr. Braden frequently consults with parents, therapists, educators, and medical staff about effective treatments. Respected for her work internationally, she has presented at numerous conferences and workshops about Fragile X syndrome, autism, and other related disorders.