Moderated by Hilary Rosselot, featuring presentations from Stela Filipovic-Sadic at Asuragen Inc., Stephen O'Quinn, PharmD, at Zynerba Pharmaceuticals, Chad Coberly, CEO at Tetra Therapeutics, and Wayne Chadwick, PhD, at Healx Ltd.
It's that time of year! Our 2022 Industry Updates session includes presentations from:Asuragen Inc., Zynerba Pharmaceuticals, Tetra Therapeutics, and Healx Ltd.
Runtime: 1:08:45
Additional resources and controls for this video are accessible just below the video: Play/pause, volume, subtitles, view transcript, watch as picture-in-picture, or in fullscreen mode.
Moderated by Hilary Rosselot, featuring presentations by Stela Filipovic-Sadic at Asuragen Inc., Stephen O'Quinn, PharmD, at Zynerba Pharmaceuticals, Chad Coberly, CEO at Tetra Therapeutics, and Wayne Chadwick, PhD, at Healx Ltd.
Hilary Rosselot
Executive Director, Research Facilitation Lead at National Fragile X Foundation
Hilary is the Executive Director of the National Fragile X Foundation and leads the Research Facilitation programming. Prior to joining the NFXF team, she worked at the Cincinnati Fragile X Research and Treatment Center for over 5 years. She has experience as a Clinical Research Coordinator across many types of clinical trials and served as the Clinical Research Manager for the Cincinnati program.
Stela Filipovic-Sadic at Asuragen Inc.
Ms. Stela Filipovic-Sadic is a manager of Research & Development at Asuragen, where she has worked the last 16 years on developing innovative molecular genetic technologies and diagnostic tests. She has been instrumental in the development, optimization, and launch of the AmplideX FMR1 gene assays used by labs around the world.
Ms. Sadic graduated from Chemical and Biosciences Technology program at Red River College (Winnipeg, MB, Canada). Her work at Asuragen has spanned multiple areas of diagnostic interest, helping the Fragile X, Leukemia, and SMA communities get quick and accurate answers. She is an author of 7 peer-reviewed publications describing novel technical advances and clinical research that have accelerated FMR1 gene testing and has also helped coordinate multiple collaborations with experts in the fragile X community to explore applications for new FMR1 technologies.
Stephen O'Quinn, PharmD, at Zynerba Pharmaceuticals
Dr. O'Quinn is a senior pharmaceutical executive with over 30 years of experience in clinical development, medical affairs and commercialization of medicines in multiple therapy areas, including neurology and psychiatry. Prior to joining Zynerba, Dr. O'Quinn spent over 20 years with GlaxoSmithKline in senior leadership roles. Following his time at GlaxoSmithKline, he spent 5 years as a consultant to pharmaceutical companies supporting clinical development and medical affairs activities. Dr. O'Quinn earned a Doctor of Pharmacy from the University of North Carolina at Chapel Hill. He completed a post-doctoral fellowship in Cardiovascular Pharmacotherapy with the UNC School of Pharmacy and Division of Cardiology.
Chad Coberly, CEO at Tetra Therapeutics
Chad has more than 25 years of experience, primarily in the areas of biotech regulatory, clinical, compliance, intellectual property, business development, litigation, and general corporate legal affairs. Prior to joining Tetra he served as the Chief Clinical & Legal Officer for Cohera Medical, where he led the clinical, regulatory and legal aspects of commercialization of the first ever approved 100% synthetic absorbable surgical adhesive. He brings intellectual property experience from the law firm of Howard and Howard, and experience from Zassi Medical and the Surgical Group of the Stryker Corporation where he held regulatory and legal related positions.
Chad holds a JD from Michigan State University and a bachelor's degree in biomedical engineering from Tulane University. He also has conducted MBA studies at Boston University. He is admitted to practice before the U.S. Patent and Trademark Office and is a member of the Michigan Bar.
Wayne Chadwick, PhD, at Healx Ltd.
Dr Wayne Chadwick is a Principal Pharmacologist at Healx Ltd, an AI driven drug discovery company focused on identifying new treatments for rare diseases. Wayne received a doctorate in Biochemistry from the University of Port Elizabeth, South Africa, before moving to the United States to complete a postdoctorate in neuroscience at the NIH. Wayne has authored more than 30 scientific publications and book chapters and has over 10 years' experience in the pharmaceutical industry where he has led a number of drug discovery projects in neurodegenerative diseases and neurodevelopmental disorders.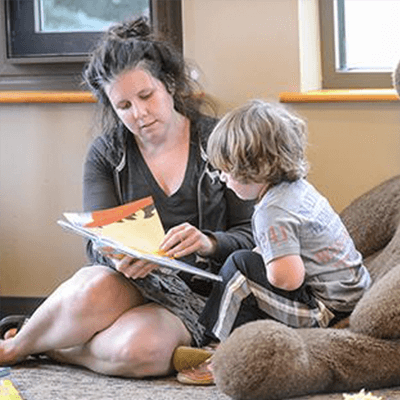 Fragile X Clinics
Your In-Person Visit
A comprehensive guide and checklists on how to prepare, what to expect, questions to ask, and more.
Questions?
If you have questions about anything research-related, we'd love to hear from you! You can reach out to Hilary Rosselot directly, or submit your question or comment through our contact form below.