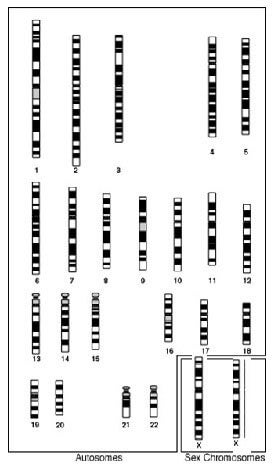 The Journal of Neurodevelopmental Disorders published four important articles this week which describe various steps in Fragile X research from gene discovery to potential treatment in Fragile X syndrome (FXS).
FXS is one of the most productive areas of research in neurodevelopmental disorders. Based upon results in mouse models, three pharmaceutical companies stepped up to test novel compounds in controlled trials in FXS. While early pilot studies proved hopeful, larger follow-up studies showed no significant findings in adults or adolescents with fragile X syndrome. As a result, one of the three companies folded and the other two pulled out of FXS research.
As Jeremy Veenstra-VanderWeele explains in his introductory article Translation in fragile X: no home runs in the first at-bat, researchers should not have expected to simply translate findings from a rodent model of FXS into humans. There have been successful translations in other fields (breast cancer, HIV), but, so far, there has not been a proven way to best test drugs for FXS. Veenstra-VanderWeele explains it this way: "To draw on a sports analogy, this would be like a professional golfer picking up a baseball bat and expecting to hit a home run on his first at-bat. The initial programs for these three compounds were three swings to hit the ball over the fence. None of the programs hit a home run. The good news is that baseball games are not determined by the first at-bat."
The four articles offer perspectives on the challenges and potential rewards of the translational game. Click on each summary to read the full text.
[mpc_connected_icons preset="mpc_preset_31″ content_preset="_preset_0″ layout="vertical" gap="0″ lines_number="1″ lines_color="#efefef" lines_weight="2″][mpc_icon_column layout="style_3″ alignment="left" url="url:https%3A%2F%2Fjneurodevdisorders.biomedcentral.com%2Farticles%2F10.1186%2Fs11689-017-9184-y||target:%20_blank|" background_color="#ffffff" padding_divider="true" margin_divider="true" margin_css="margin-bottom:30px;" title_font_preset="mpc_preset_20″ title_font_color="#444444″ title_font_size="17″ title_font_line_height="1.4″ title_font_transform="uppercase" title_font_align="left" title="Acamprosate in a mouse model of fragile X syndrome: modulation of spontaneous cortical activity, ERK1/2 activation, locomotor behavior, and anxiety " title_margin_divider="true" title_margin_css="margin-bottom:5px;" content_font_preset="mpc_preset_1″ content_font_color="#888888″ content_font_size="14″ content_font_line_height="1.2″ content_font_align="left" mpc_icon__icon="eti eti_arrow_carrot-2right" mpc_icon__icon_color="#4d90cd" mpc_icon__icon_size="20″ mpc_icon__background_color="#ffffff" mpc_icon__border_css="border-radius:0px;" mpc_icon__padding_divider="true" mpc_icon__padding_css="padding-top:5px;padding-right:5px;padding-bottom:5px;padding-left:5px;" mpc_icon__margin_divider="true" mpc_icon__margin_css="margin-top:-6px;margin-right:15px;" mpc_icon__hover_icon_color="#ffffff" mpc_icon__hover_background_color="#4d90cd" mpc_icon__hover_border_css="border-radius:20px;" mpc_divider__disable="false" mpc_divider__width="10″ mpc_divider__align="left" mpc_divider__content_padding_divider="true" mpc_divider__content_padding_css="padding-top:0px;padding-right:0px;padding-bottom:0px;padding-left:0px;" mpc_divider__lines_color="#dddddd" mpc_divider__padding_divider="true" mpc_divider__padding_css="padding-top:3px;padding-bottom:3px;" hover_padding_css="padding:0px;"]This article discusses studies of acamprosate, which is approved by the Food and Drug Administration (FDA) for maintenance treatment of alcohol dependence. The technical article describes some of the disconnect between mouse and human models.[/mpc_icon_column][mpc_icon_column layout="style_3″ alignment="left" url="url:https%3A%2F%2Fjneurodevdisorders.biomedcentral.com%2Farticles%2F10.1186%2Fs11689-016-9181-6||target:%20_blank|" background_color="#ffffff" padding_css="padding:0px;" margin_divider="true" margin_css="margin-bottom:30px;" title_font_preset="mpc_preset_20″ title_font_color="#444444″ title_font_size="17″ title_font_line_height="1.4″ title_font_transform="uppercase" title_font_align="left" title="Arbaclofen in fragile X syndrome: results of phase 3 trials " title_margin_divider="true" title_margin_css="margin-bottom:5px;" content_font_preset="mpc_preset_1″ content_font_color="#888888″ content_font_size="14″ content_font_line_height="1.2″ content_font_align="left" mpc_icon__icon="eti eti_arrow_carrot-2right" mpc_icon__icon_color="#4d90cd" mpc_icon__icon_size="20″ mpc_icon__background_color="#ffffff" mpc_icon__border_css="border-radius:0px;" mpc_icon__padding_divider="true" mpc_icon__padding_css="padding-top:5px;padding-right:5px;padding-bottom:5px;padding-left:5px;" mpc_icon__margin_divider="true" mpc_icon__margin_css="margin-top:-6px;margin-right:15px;" mpc_icon__hover_icon_color="#ffffff" mpc_icon__hover_background_color="#4d90cd" mpc_icon__hover_border_css="border-radius:20px;" mpc_divider__disable="false" mpc_divider__width="10″ mpc_divider__align="left" mpc_divider__content_padding_divider="true" mpc_divider__content_padding_css="padding-top:0px;padding-right:0px;padding-bottom:0px;padding-left:0px;" mpc_divider__lines_color="#dddddd" mpc_divider__padding_divider="true" mpc_divider__padding_css="padding-top:3px;padding-bottom:3px;" hover_padding_css="padding:0px;"]Another challenge to translational research in FXS has been that the first three large-scale clinical trial programs studied adolescents and adults, rather than aiming to treat this neurodevelopmental disorder during childhood. Dr. Elizabeth Berry-Kravis and colleagues describe two randomized, placebo-controlled trials of arbaclofen: one on adults and adolescents and one on children. Unfortunately, the study in children was cut short when the study sponsor went out of business. However, this trial shows some tantalizing hints of response, including improvements in measures of irritability and parenting stress. We should not over-interpret these preliminary results in a limited sample, but they do suggest that we may see more impact of treatment in children with FXS than in adolescents and adults. Unfortunately, the FDA approval process typically follows a cascade from adults to adolescents to children.[/mpc_icon_column][mpc_icon_column layout="style_3″ alignment="left" url="url:https%3A%2F%2Fjneurodevdisorders.biomedcentral.com%2Farticles%2F10.1186%2Fs11689-017-9193-x||target:%20_blank|" background_color="#ffffff" padding_css="padding:0px;" margin_divider="true" margin_css="margin-bottom:30px;" title_font_preset="mpc_preset_20″ title_font_color="#444444″ title_font_size="17″ title_font_line_height="1.4″ title_font_transform="uppercase" title_font_align="left" title="Updated report on tools to measure outcomes of clinical trials in fragile X syndrome " title_margin_divider="true" title_margin_css="margin-bottom:5px;" content_font_preset="mpc_preset_1″ content_font_color="#888888″ content_font_size="14″ content_font_line_height="1.2″ content_font_align="left" mpc_icon__icon="eti eti_arrow_carrot-2right" mpc_icon__icon_color="#4d90cd" mpc_icon__icon_size="20″ mpc_icon__background_color="#ffffff" mpc_icon__border_css="border-radius:0px;" mpc_icon__padding_divider="true" mpc_icon__padding_css="padding-top:5px;padding-right:5px;padding-bottom:5px;padding-left:5px;" mpc_icon__margin_divider="true" mpc_icon__margin_css="margin-top:-6px;margin-right:15px;" mpc_icon__hover_icon_color="#ffffff" mpc_icon__hover_background_color="#4d90cd" mpc_icon__hover_border_css="border-radius:20px;" mpc_divider__disable="false" mpc_divider__width="10″ mpc_divider__align="left" mpc_divider__content_padding_divider="true" mpc_divider__content_padding_css="padding-top:0px;padding-right:0px;padding-bottom:0px;padding-left:0px;" mpc_divider__lines_color="#dddddd" mpc_divider__padding_divider="true" mpc_divider__padding_css="padding-top:3px;padding-bottom:3px;" hover_padding_css="padding:0px;"]Dr. Dejan Budimirovic and colleagues tackle another challenge in FXS translational research: the absence of well-validated, reliable outcome measures that are sensitive to treatment in FXS. As they note, it is difficult to establish a gold standard outcome measure without a gold standard treatment that has shown efficacy in controlled trials. To identify the most promising outcome measures to date, they conducted a systematic analysis of outcome measures used in controlled trials. Based upon the existing literature, they graded several instruments at a moderate tool quality rating, suggesting that they may be useful for inclusion in future studies.[/mpc_icon_column][mpc_icon_column layout="style_3″ alignment="left" url="url:https%3A%2F%2Fjneurodevdisorders.biomedcentral.com%2Farticles%2F10.1186%2Fs11689-017-9186-9||target:%20_blank|" background_color="#ffffff" padding_css="padding:0px;" margin_divider="true" title_font_preset="mpc_preset_20″ title_font_color="#444444″ title_font_size="17″ title_font_line_height="1.4″ title_font_transform="uppercase" title_font_align="left" title="Fragile X targeted pharmacotherapy: lessons learned and future directions " title_margin_divider="true" title_margin_css="margin-bottom:5px;" content_font_preset="mpc_preset_1″ content_font_color="#888888″ content_font_size="14″ content_font_line_height="1.2″ content_font_align="left" mpc_icon__icon="eti eti_arrow_carrot-2right" mpc_icon__icon_color="#4d90cd" mpc_icon__icon_size="20″ mpc_icon__background_color="#ffffff" mpc_icon__border_css="border-radius:0px;" mpc_icon__padding_divider="true" mpc_icon__padding_css="padding-top:5px;padding-right:5px;padding-bottom:5px;padding-left:5px;" mpc_icon__margin_divider="true" mpc_icon__margin_css="margin-top:-6px;margin-right:15px;" mpc_icon__hover_icon_color="#ffffff" mpc_icon__hover_background_color="#4d90cd" mpc_icon__hover_border_css="border-radius:20px;" mpc_divider__disable="false" mpc_divider__width="10″ mpc_divider__align="left" mpc_divider__content_padding_divider="true" mpc_divider__content_padding_css="padding-top:0px;padding-right:0px;padding-bottom:0px;padding-left:0px;" mpc_divider__lines_color="#dddddd" mpc_divider__padding_divider="true" mpc_divider__padding_css="padding-top:3px;padding-bottom:3px;" hover_padding_css="padding:0px;"]Dr. Craig Erickson and colleagues review the lessons learned from previous treatment studies in FXS, with an eye toward the design of future studies. They highlight several of the key issues outlined above, including disconnects between mouse and human phenotypes, an FDA-imposed focus on adults and adolescents rather than children, and outcome measures that are subjective or adapted from the other neurodevelopmental conditions, such as autism spectrum disorder. Recognizing what has not worked in FXS trials, they call for treatment studies in children, trial durations that last long enough to assess improvements in adaptive function, and measurement of outcomes that are core deficits in FXS, such as cognition and communication.[/mpc_icon_column][/mpc_connected_icons]