We are excited to share journal publications like this one resulting from FORWARD data. There are many more papers currently in development, and the future for Fragile X syndrome research is bright as more data is gathered.
Attendance at Fragile X Specialty Clinics: Facilitators and Barriers
Abstract
The objectives were to describe the demographic characteristics of children with Fragile X syndrome (FXS) and to determine predictors of attendance at Fragile X (FX) clinics. Findings from the Community Support Network (CSN) and Our Fragile X World (OFXW) samples showed that children who attended FX Clinics were mostly male, high-school aged or younger, and white, non-Hispanic. Using logistic regression models, awareness about FX Clinic services, guardian education, and income (CSN), and child age, family income, and total number of co-occurring conditions (OFXW) were predictors of clinic attendance. Demographic and child characteristics accounted for a large portion of the explained variance. Importantly, symptom severity and parent knowledge about services were independent predictors beyond the demographic characteristics of families.
Kidd SA, Raspa M, Clark R, Usrey-Roos H, Wheeler AC, Liu JA, et al. Attendance at fragile X specialty clinics: facilitators and barriers. Am J Intellect Dev Disabil. (2017) 122:457–75. doi: 10.1352/1944-7558-122.6.457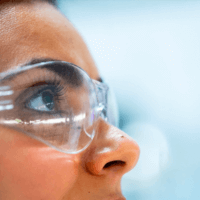 About the FORWARD Registry & Database
FORWARD is made possible by all the participating families sharing their life experiences for research. By giving families, doctors, scientific researchers, and policymakers an inside look into how Fragile X syndrome presents itself across the human lifespan, you're involvement is a huge contribution toward more positive health outcomes and better care and services for future generations.
Below are more journal publications resulting from FORWARD data. 
more from forward
Hilary Rosselot
Research Summary // FORWARD data on 633 individuals with FXS filled the gap for much needed information on when children with FXS learn bladder and bowel toileting skills.
Amie Milunovich
FORWARD // The simplified diagnosis of ASD, which merged previous diagnoses into a single disorder, has led to its use in plural (autism spectrum disorders) for different purposes.