We are excited to share journal publications like this one resulting from FORWARD data. There are many more papers currently in development, and the future for Fragile X syndrome research is bright as more data is gathered.
Attendance at Fragile X Specialty Clinics: Facilitators and Barriers
Abstract
The objectives were to describe the demographic characteristics of children with Fragile X syndrome (FXS) and to determine predictors of attendance at Fragile X (FX) clinics. Findings from the Community Support Network (CSN) and Our Fragile X World (OFXW) samples showed that children who attended FX Clinics were mostly male, high-school aged or younger, and white, non-Hispanic. Using logistic regression models, awareness about FX Clinic services, guardian education, and income (CSN), and child age, family income, and total number of co-occurring conditions (OFXW) were predictors of clinic attendance. Demographic and child characteristics accounted for a large portion of the explained variance. Importantly, symptom severity and parent knowledge about services were independent predictors beyond the demographic characteristics of families.
Kidd SA, Raspa M, Clark R, Usrey-Roos H, Wheeler AC, Liu JA, et al. Attendance at fragile X specialty clinics: facilitators and barriers. Am J Intellect Dev Disabil. (2017) 122:457–75. doi: 10.1352/1944-7558-122.6.457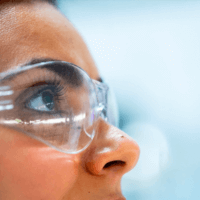 About the FORWARD Registry & Database
FORWARD is made possible by all the participating families sharing their life experiences for research. By giving families, doctors, scientific researchers, and policymakers an inside look into how Fragile X syndrome presents itself across the human lifespan, you're involvement is a huge contribution toward more positive health outcomes and better care and services for future generations.
Below are more journal publications resulting from FORWARD data. 
more from forward
Amie Milunovich
FORWARD // Among the different models resulting from the latent class analysis, a 5-class solution yielded the most clinically meaningful pharmacotherapy-independent behavioral subtypes.
Amie Milunovich
FORWARD // We examined the nature and degree of association between health-related quality of life and established measures of functioning in FXS; 155 parents completed the questionnaires on their child as part of the larger CDC-funded FORWARD study.