NFXF Biobank™
[mpc_image image="33680″ padding_divider="true" margin_divider="true" image_size="large" force_fullwidth="true" image_opacity="90″ image_border_divider="true" image_inner_border_gap="0″ effect="none" image_hover_opacity="100″ image_hover_border_divider="true" overlay_icon_border_divider="true" overlay_icon_margin_divider="true" overlay_icon_padding_divider="true" overlay_padding_divider="true" mpc_ribbon__style="fullwidth" mpc_ribbon__corners_color="#00934a" mpc_ribbon__font_preset="mpc_preset_15″ mpc_ribbon__font_color="#e0e0e0″ mpc_ribbon__font_size="24″ mpc_ribbon__font_line_height="1.7″ mpc_ribbon__font_align="center" mpc_ribbon__text="NFXF Biobank™ launched in support of Biomarker Research Program" mpc_ribbon__background_color="#00934a" mpc_ribbon__border_divider="true" mpc_ribbon__padding_divider="true" mpc_ribbon__padding_css="padding-top:5px;padding-right:15px;padding-bottom:5px;padding-left:15px;" mpc_ribbon__margin_divider="true" mpc_ribbon__margin_css="margin-top:30px;"][mpc_textblock content_width="100″ font_preset="mpc_preset_15″ font_color="#f47920″ font_size="18″ font_line_height="1.4″ font_align="center" margin_divider="true" margin_top="10″ margin_css="margin-top:10px;"]National Fragile X Foundation launches NFXF Biobank™ in support of its NFXF Collaborative Biomarker Research Program, accelerating research into Fragile X treatments and cures.[/mpc_textblock]
The National Fragile X Foundation (NFXF) announces the launch of the  NFXF Biobank™, the first major project of the NFXF Collaborative Biomarker Research (CBR) Program. The program is designed to drive faster and more cost-effective research into treatments and eventual cures for the family of Fragile X (FX) disorders.
[mpc_button preset="mpc_preset_63″ url="url:http%3A%2F%2Fwww.fragilex.org%2F2017%2Ffoundation%2Fpress-release%2Fnational-fragile-x-foundation-launches-nfxf-biobank%2F|title:Press%20Release%20-%20National%20Fragile%20X%20Foundation%20Launches%20NFXF%20Biobank||" font_preset="mpc_preset_20″ font_color="#888888″ font_size="16″ font_transform="uppercase" title="Read the Official Press Release " border_divider="true" border_top="3″ border_right="0″ border_bottom="3″ border_left="0″ border_style="solid" border_css="border-top:3px;border-right:0px;border-bottom:3px;border-left:0px;border-style:solid;" padding_divider="true" padding_top="9″ padding_right="27″ padding_bottom="9″ padding_left="27″ padding_css="padding-top:9px;padding-right:27px;padding-bottom:9px;padding-left:27px;" margin_divider="true" margin_top="15″ margin_bottom="15″ margin_css="margin-top:15px;margin-bottom:15px;" hover_font_color="#ffffff" hover_background_color="#00934a" hover_background_effect="expand-vertical" hover_background_offset="0″ hover_border_divider="true" mpc_tooltip__border_divider="true" mpc_tooltip__padding_divider="true"]
Combining Biological Samples with Clinical Information to create NFXF Research Ready Materials™
Select Fragile X Clinics throughout the USA collect and ship the biological samples of volunteer participants from the FX community. The de-identified samples are received, processed, characterized, and stored in the newly formed NFXF Biobank™ at UC Davis MIND. De-identified clinical data from these same participants, in combination with their biological materials, create unique NFXF Research Ready Materials™.
The Benefits of NFXF Research Ready Materials™
Giving access to the NFXF Research Ready Materials™ will allow any FX researcher the ability to accelerate the correlation of behaviors and medical conditions associated with Fragile X to their underlying biology, also known as biomarkers. Identifying these correlations is critical to allow pharmaceutical researchers to target the underlying biological mechanism for treatment or cures.
While the search for useful FX biomarkers has been underway in the FX research community for some time, never before has there been a resource like NFXF CBR Program or the NFXF Biobank™, created to unify, consolidate and make broadly available NFXF Research Ready Materials™ for accelerated biomarker research, and eventually to faster treatments and cures for the Fragile X family of disorders.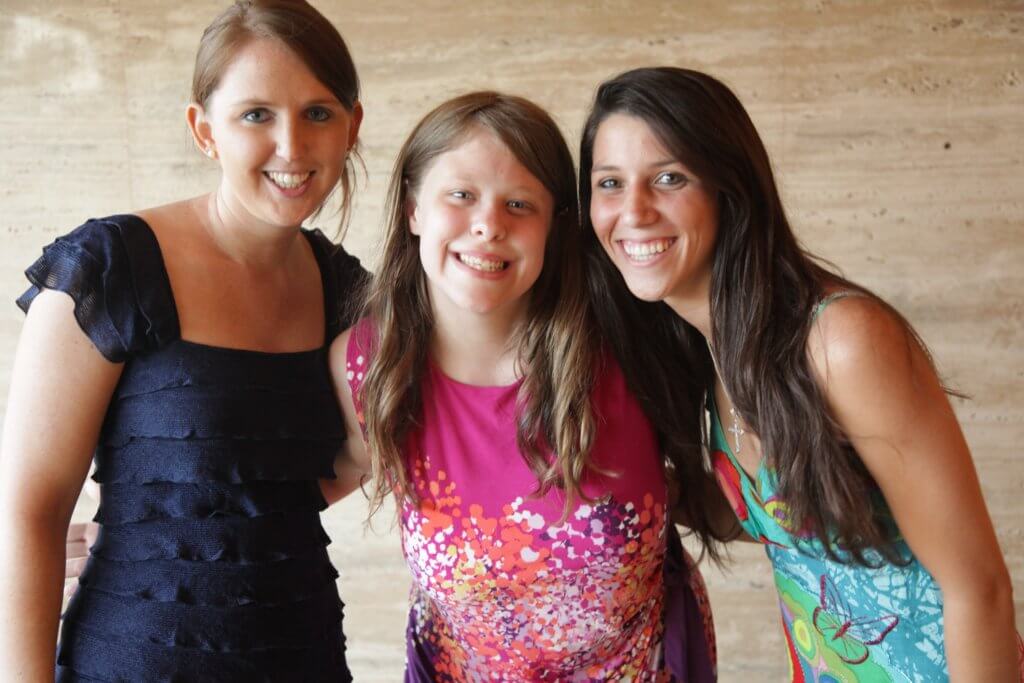 Collaborators and Scope of the Program
The initial goal is to have 30 participants at each clinic for a total of 90 participants per year. The NFXF plans to raise money in the short term to expand the program to include more participants and clinics.  This is an incredibly exciting milestone for the entire Fragile X community, and with your financial support we can accelerate the development of effective treatments and a cure for Fragile X.
[mpc_alert preset="mpc_preset_22″ icon="eti eti_lightbulb_alt" icon_color="#f29760″ icon_size="28″ icon_border_divider="true" icon_border_top="0″ icon_border_right="0″ icon_border_bottom="0″ icon_border_left="5″ icon_border_style="solid" icon_border_color="#f29760″ icon_border_css="border-top:0px;border-right:0px;border-bottom:0px;border-left:5px;border-color:#f29760;border-style:solid;" icon_padding_divider="true" icon_padding_top="25″ icon_padding_right="25″ icon_padding_bottom="25″ icon_padding_left="25″ icon_padding_css="padding-top:25px;padding-right:25px;padding-bottom:25px;padding-left:25px;" font_preset="mpc_preset_13″ font_color="#555555″ font_size="18″ font_transform="uppercase" font_align="left" content_border_divider="true" content_padding_divider="true" content_padding_top="25″ content_padding_right="25″ content_padding_bottom="25″ content_padding_left="25″ content_padding_css="padding-top:25px;padding-right:25px;padding-bottom:25px;padding-left:25px;" background_color="#f7f7f7″ border_divider="true" border_top="0″ border_right="5″ border_bottom="0″ border_left="0″ border_style="solid" border_color="#f29760″ border_css="border-top:0px;border-right:5px;border-bottom:0px;border-left:0px;border-color:#f29760;border-style:solid;border-radius:0px;" border_radius="0″ padding_divider="true" margin_divider="true" mpc_ribbon__disable="true" mpc_ribbon__border_divider="true" mpc_ribbon__padding_divider="true" mpc_ribbon__margin_divider="true"]NFXF Biobank™ Frequently Asked questions[/mpc_alert]