As we begin the new year, we want to take a moment to thank you for your incredible support in 2016! Because of you, we continued our mission to help all families living with Fragile X. Last year, we accomplished more than we could ever list in a single article so we want to share just a few highlights that happened around the nation because of you!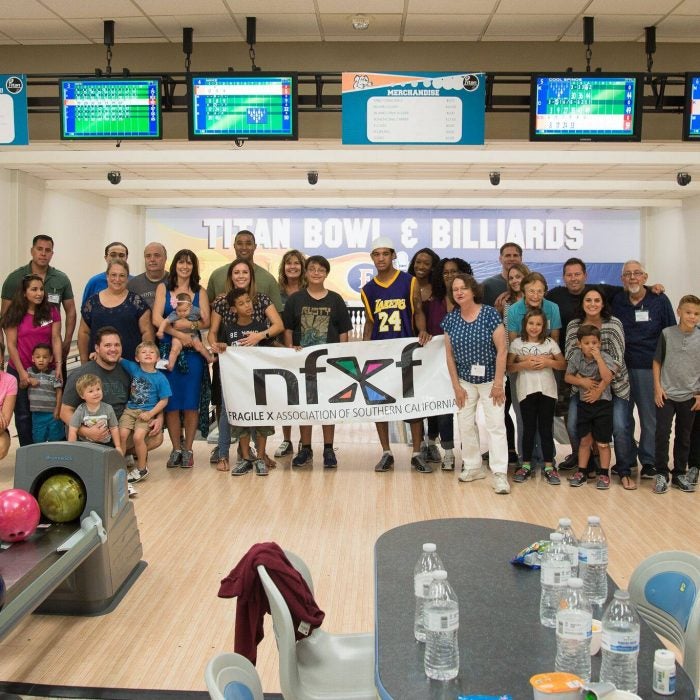 Bringing Families Together for Good Times and Great Company
Families always come first for the NFXF, and our local Community Support Network chapters fulfill that promise by hosting a variety of family-friendly activities. From pool parties to bowling to movie nights to picnics and more, our CSNs make sure every family living with Fragile X has support and fun. For example, the Family Fun Day at Cal State Fullerton's Titan Bowl and Billiards, hosted by our Southern California CSN, included endless opportunities for everyone to bowl or play billiards, ping pong and foosball! The event brought in new families to join the group in a supportive, fun and relaxed setting!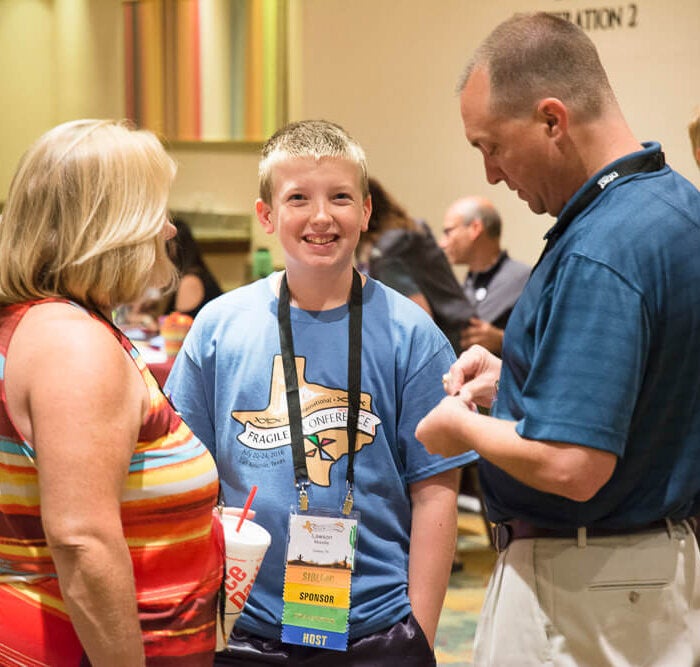 The International Fragile X Conference and Our Local Educational Events
We held our 15th International Fragile X Conference in San Antonio, Texas; hosted by the Fragile X Alliance of Texas. Over 800 attendees, including family members, self-advocates and professionals, enjoyed helpful and informative sessions to guide them on their Fragile X journey. This conference also marked the second time we held sessions specifically for those living with Fragile X syndrome, ranging from daily living strategies to a dance session, which started our traditional Saturday Banquet with a bang!
Continuing this tradition of excellent education, many of our local chapters also held one-day educational events. The Fragile X Society of Connecticut welcomed Jennifer Epstein, PsyD; Jane Thierfeld Brown, EdD; and Jonathan Picker, MBChB, PhD; who presented on targeting social skills and behavioral strategies for school, work and home. The event also included a special message from Connecticut Senator Chris Murphy. Participants could also purchase gift cards to support Fragile X, which were created by Jodi Selinger, who lives with Fragile X!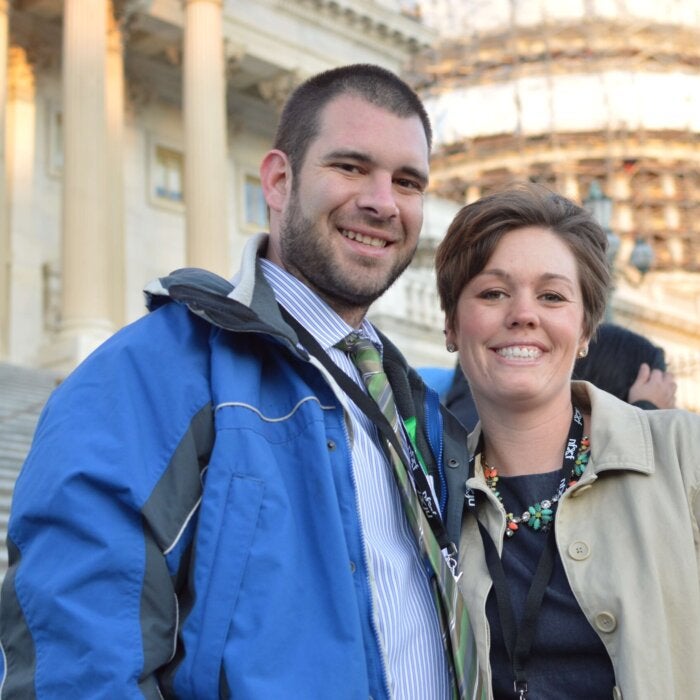 NFXF Advocacy Day
NFXF Advocacy Day was especially important because of the many seats in both the Senate and House that were up for reelection. This meant that our Members of Congress had extra-attentive ears during our Capitol Hill office visits. Our goal – to keep federal funding strong for Fragile X programming and research – was well-received, and we are very excited about the opportunities the recently passed 21st Century Cures Act will offer for more FX research dollars.
After a successful meeting with Senator Robert Mendez's staffers, New Jersey chapter leader and NFXF Board member Paula Fasciano told us, "Even though we were unable to meet with the senator directly, his staff was gracious and have remained very supportive of our NFXF Advocacy Day efforts. This was the first time many advocates from New Jersey brought their children, and it was such a great experience. It won't be the last!"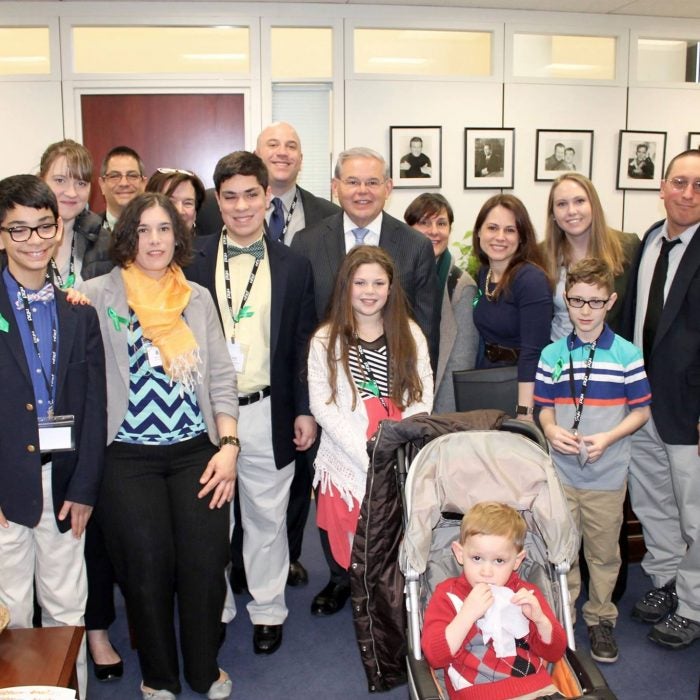 Researching for the Future
Our annual Summer Student Fellowships fund young scientists' research to continue pushing Fragile X into exciting new territory. Through this program, we inspire new researchers to pursue careers in the FX field, guaranteeing a brighter future for our community. Recently, we published the most recent summaries.
Looking Forward to an Even Stronger 2017
We stayed strong through 2016 with a huge number of local events: 45 business and support meetings, 86 social events, 10 educational, 57 awareness and advocacy events, and 64 fundraising events. We wish we could highlight them all, but since we expect 2017 to be just as active, please make sure you follow us on Facebook and get on our mailing list so you can keep up!
What we want you to know is that every single one of these events, both locally and nationally, happened because of your support. It is your donations, your volunteer work and your continued participation in the Fragile X community that keeps the National Fragile X Foundation going strong. We could not do what we do without you!
We're looking forward to an exceptional 2017! Thanks for joining us!
Together, We're Stronger.
Tony Ferlenda
NFXF CEO
Start 2017 strong!
Help us continue our efforts in 2017 by supporting the National Fragile X Foundation today!