Thank You for Supporting the National Fragile X Foundation!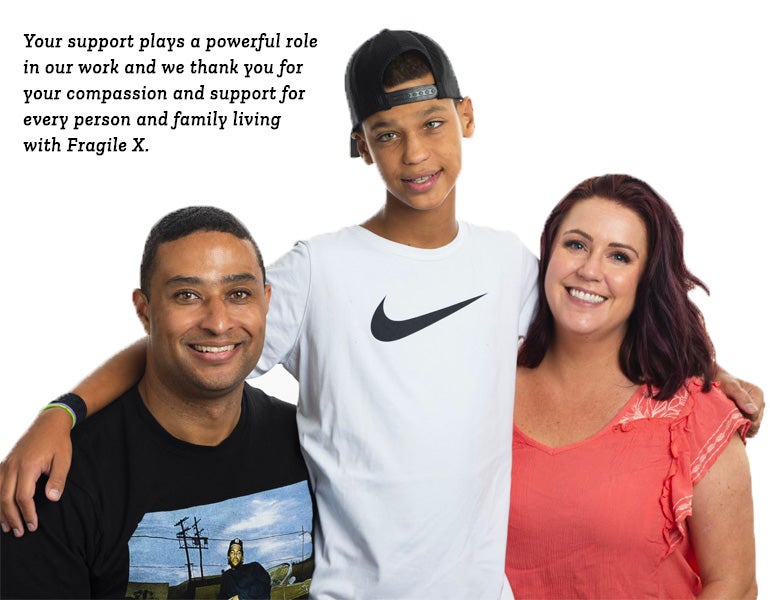 Fragile X syndrome is the most common inherited intellectual and developmental disability. Up to 1.5 million Americans have the gene premutation, and up to 100,000 Americans have the full mutation — Fragile X syndrome.​ The landscape of managing life with Fragile X is constantly changing and presents a unique set of challenges for parents and caregivers. Your support helps at every step.
Only when we work together can we achieve the brightest future for everyone impacted by Fragile X. 
We don't consider a diagnosis of Fragile X the end of a meaningful and successful life, just one that requires a different path than most of us are familiar with, and one that offers different opportunities than we expected.
The National Fragile X Foundation is registered as a 501(c)(3) non-profit organization. Contributions to NFXF are tax-deductible to the extent permitted by law. The NFXF's tax identification number is 84-0960471.