By Emily Mack
On behalf of the NFXF Board of Directors, I am excited to welcome our newest class of directors for 2021. This group of individuals have all been active members of our Fragile X community for many years and contribute in all areas of outreach. I am honored to serve with them and look forward to the positive impact they are sure to continue to have on the Foundation.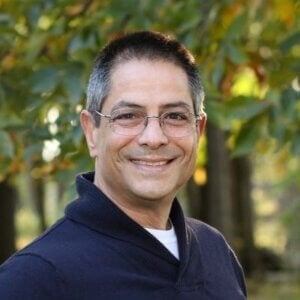 Anthony Fasciano is the proud father to Matty Fash and Benji, both of whom live with Fragile X syndrome (FXS). Their family has been affiliated with the NFXF since Matty was first diagnosed with FXS at 2 years old. His wife, Paula, jumped right in and has served in various capacities over the last 17 years, most recently as a board member for the past six years. Anthony stepped in to continue their family tradition of serving the community, inspired by the connections he has been able to make with so many wonderful Fragile X families along the way.
With over 30 years of financial management experience in both the public and private sectors, he also serves on our Finance Committee.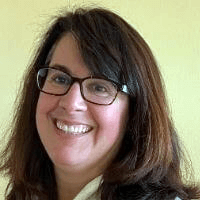 Kara Frech first discovered the NFXF in 2007 when her two sons, Andrew and Jason, were diagnosed with FXS. In 2012, she co-founded the Community Support Network's NFXF Southeast Pennsylvania Chapter and continues to lead the group by organizing educational conferences, social events, and X Strides walks for local families. She also has set the bar high for local fundraising efforts for the NFXF throughout the years.
Her passion for helping others lead successful lives with Fragile X along with her skills acquired as a former management consultant and currently as a stay-at-home parent will contribute to supporting the NFXF's mission while serving on the board.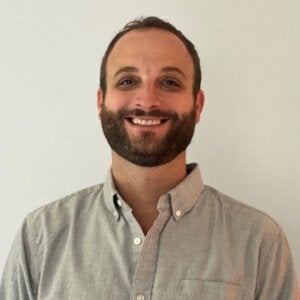 Jed Seifert is our first Fragile X sibling to serve on the board. His older brother, Darren, has always been his inspiration and his mom, Rita, has been an active member of the NFXF for decades. He first got involved with the NFXF through the NFXF Advocacy Day in 2012.
As an entrepreneur, his company is passionate about inclusion and currently employs a number of individuals with different disabilities. He is also a board member for SEEC, an organization dedicated to helping individuals with disabilities attain meaningful employment opportunities and independent living in the Washington, DC, metropolitan area. He is truly honored to be the first sibling to serve on the board and use his business experience to create new opportunities for the NFXF.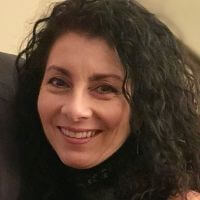 Shari Silver attended her first NFXF Advocacy Day in 2009, which served as her introduction to everything the NFXF had to offer. Most importantly it created an avenue by which she could be a more active participant in helping her son Justin, 20, have the best life possible after his diagnosis of Fragile X syndrome in 2006.
Since then Shari, her husband, Brian, and their daughter, Hailey, 22, have been active members of our FX community. She is a regular attendee of Advocacy Days, NFXF International Fragile X Conferences, and served as the co-leader of the Community Support Network's NFXF Greater New York City Chapter for two years. In 2010, the Silvers created the Fly With Me Fund, raising money to assist other families living with FXS and related disorders to access appropriate care and to support FX-related research.
In addition to the NFXF, she is involved at the UC Davis MIND Institute, becoming a member of their National Council of Visitors in 2019. Shari is honored to join the board to help ensure that families to come will always have the support of the NFXF.
Please join me in welcoming Anthony, Kara, Jed, and Shari to the NFXF Board of Directors.
Together, We're Stronger!
Emily Mack
NFXF Board of Directors, President