[mpc_image preset="preset_2″ image="25446″ margin_divider="true" margin_css="margin-bottom:15px;" image_size="700_thumb" image_opacity="100″ effect="none" image_hover_opacity="100″ mpc_ribbon__disable="true" animation_in_type="transition.expandIn" animation_in_offset="100″ animation_in_duration="1200″ animation_in_delay="600″]
Our annual year-end appeal is underway, and we're grateful for the generous support during our most important campaign of the year! Your year-end giving helps our planning process for 2017 activities and beyond. With your help, we can continue our important research projects, provide daily support to families in need and continue to raise awareness about Fragile X among professionals and government officials.
Did you know that you can easily double your giving and increase your impact? All you have to do is ask about your employer's matching gifts program! While programs vary from company to company, most employers will match your contributions dollar for dollar and some will even double or triple the amount of your gift!
It's super easy to do! Ask your employer, or let us help by contacting us at fundraising@fragilex.org.
There are other ways to give too!
Gifts of Securities
A gift of appreciated securities held for more than one year may provide significant benefits to you. Please consult with you tax-advisor for details. For more information on transferring your gift of securities, please contact Linda at the Foundation.
Amazon Smile
AmazonSmile is a simple, automatic way for you to support your favorite charitable organization every time you shop and at no cost to you. When you shop at smile.amazon.com, you'll find the exact same low prices, vast selection and convenient shopping experience as Amazon.com, with the added bonus that Amazon will donate a 0.5% of the purchase price to your favorite charitable organization.
Make your favorite charitable organization the National Fragile X Foundation today by clicking here.
Combined Federal Campaign
Federal employees participating in the Combined Federal Campaign can donate by choosing "Children's Medical Charities #11129." Please look for us under the doing business name (DBA) of "Children's Inherited Brain Disorders Foundation."
United Way
If you are a United Way donor, write in "National Fragile X Foundation" as your donor-designated choice. Our federal tax ID# is 84-0960471.
Donate your vehicle
Avoid the many hassles of selling your used car and consider donating it instead through Vehicle Donation to Any Charity. Please look for us under the doing business name (DBA) of "Children's Inherited Brain Disorders Foundation."
Thank you for all you make possible for everyone living with Fragile X!
Author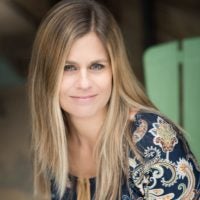 Kimberly Powell
has worn many hats with the NFXF starting in 2004 with her son's Fragile X diagnosis. She immediately joined the local support group, organized fundraising events and served as the co-chair for the 2006 International Fragile X Conference in Atlanta. In 2009, she served on the Board of Directors and became the Community Support Network Leader for Greater Atlanta Fragile X. Kimberly has over 20 years' experience in not-for-profit development and now uses her expertise as the Development Manager for the NFXF.