[mpc_image preset="preset_2″ image="21969″ padding_divider="true" padding_css="padding-bottom:15px;" image_size="700 px thumbnail" image_opacity="100″ image_inner_border_gap="0″ effect="none" image_hover_opacity="100″]
Some families may not want their child to live in a home/facility that is offered by the local disability organization. By establishing a private home, the parents have more control over all aspects of the situation – when the home is established, when their child will move out and the location of the home. It can prioritize whether the home is closer to the parents or closer to the child's work or public transportation or whatever is important to the child and family. They can control who else lives with their child. They can bring in their own care providers, if needed. This is very appealing to some families.
Here is one way to approach this concept:
Purchase a home in a "neighbor-friendly" community.
Fund it with private or trust monies.
Look in an area close to community access (bus lines, grocery stores and vocational opportunities).
Evaluate the home's physical structure: number of bedrooms, common areas, baths, and places to recreate. Consider the neighborhood, demographics and socio-economic status.
Solicit construction bids for renovation, taking into account accessibility for adults with challenges.
Begin the process of soliciting donations for remodeling materials. (Home Depot, Sears, Target, and local proprietors.)
Solicit monetary donations from local service groups, churches or associations.
Solicit volunteer help for smaller remodeling projects such as painting, landscaping, etc.
Acquire information about staffing services for the home setting, including both professional and volunteer staff.
Establish remodeling and staffing costs.
Establish a budget for utilities, food and incidental maintenance.
Total up costs, divide by number of residents, and establish living costs for all residents. Be sure to look into using SSI monies for the living expenses.
Host open houses during the remodeling process and encourage neighbors to attend to meet the residents and their families.
Plan activities within the neighborhood and provide flyers about services the residents can provide (mail pick-up, plant watering, raking leaves, etc.).
Advantages of a Private Home Setting
They are not subject to public facility requirements and restrictions.
Neighborhood and zoning may not be applicable, so more opportunities are available.
Staffing, liabilities and agency involvement is limited.
You choose the location.
Disadvantages of a Private Home Setting
The family and residents absorb all expenses.
Public resources may be limited.
You must find staffing and do the background checks, etc.
Because of the waiting list in some states for out-of-home placement (often very significant, up to 20 years), families are often joining together to find other options for their children. Buying a home as suggested above is just one possibility. Listed below are other ideas that parents across the country are considering.
For families who are looking for a "community" that includes people both with and without disabilities living in the same area:
Build their own "Camp Hill" which is mostly self-contained and self-sustaining.
Buy several condos in an existing complex that has a clubhouse, and pay for support people.
Build a city version of Camp Hill.
The point is that many families are not waiting for their disability organizations to provide living services. They are listening to their children and moving forward on their own, and doing what their children say they want. Unfortunately, not all families can afford such a luxury. There are many parents who have children still living with them as the parents age into their 60s and 70s.
The children then move out only when their parents die. Imagine that transition for their "child"!
With this in mind, it is important to become active in your state, advocating for funds and services for adults with developmental disabilities. After the age of 21, your child no longer has the guarantee of services as he or she did under IDEA. Join with your local ARC to see what you can do!
Author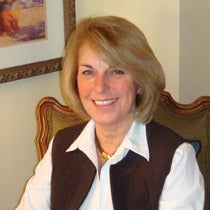 Marcia Braden, PhD
is a licensed psychologist with a clinical practice specializing in children and adolescents. She is a former teacher with experience teaching general and special education. She has written and published numerous articles related to education and behavior management strategies, techniques, and interventions. Dr. Braden is a member of the Scientific and Clinical Advisory Board to the National Fragile X Foundation and is a member of the Advisory Committee for the Hill Springs Learning Center. Dr. Braden frequently consults with parents, therapists, educators, and medical staff about effective treatments. Respected for her work internationally, she has presented at numerous conferences and workshops about Fragile X syndrome, autism, and other related disorders.