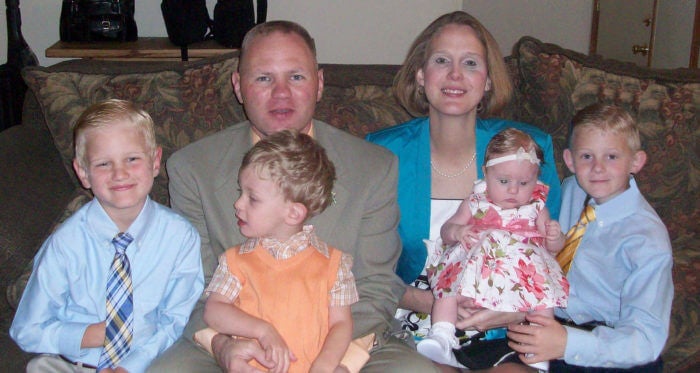 Newly Diagnosed
For many families when getting a diagnosis of Fragile X syndrome (FXS), Fragile X associated primary ovarian insufficiency (FXPOI) or Fragile X associated tremor ataxia syndrome (FXTAS), this is the first time they have heard of Fragile X.
Sometimes you don't know what questions to ask or have already found the Fragile X literature full of terms you don't understand or find unsettling.
We're here to help
At any time please feel free to call us at 800-688-8765 or email the staff here at the National Fragile X Foundation at treatment@fragilex.org.
Also contact your nearest family support group, called the NFXF Community Support Network. Though you may feel alone at this time, it is important to know that many have come before you and are eager to help.
Fragile X Disorders Handbook
Our handbook "Fragile X-associated Disorders (FXD): A Handbook for Families, Health Care Providers, Counselors, and Educators" is available to you via download.
Informing Family Members
Informing Family Members, both immediate and extended, can be a complex process. We have a special section to assist you in the process. It includes family support information and suggestions, as well as a sample letter, to help with informing and explaining Fragile X and its inheritance to family members.
The NFXF has help for all the Fragile X-associated Disorders

We can give you information about treatments, educational strategies, therapies and intervention so your child will become an active member of his or her family, school and community. We also provide help and information about other Fragile X-associated Disorders such as FXTAS and FXPOI. Call us at 800-688-8765 or email us at treatment@fragilex.org.
The National Fragile X Foundation maintains a comprehensive list of Fragile X evaluation and treatment clinics in the United States, called the Fragile X Clinical and Research Consortium (FXCRC). We can also help you to determine which clinic offers the services most appropriate for you and your family. Contact us at 800-688-8765 or at treatment@fragilex.org.