By Kristin Bogart
It was a beautiful early morning on the Briarwood Golf Course on October 1st, as 60 walkers/runners gathered to support Fragile X research and education. Jeff and Kristi Sexton once again hosted this annual event, which this year raised over $6,500 to support the NFXF Heartland – Iowa | South Dakota Chapter.
Water, coffee, donuts, protein balls and granola bars were provided to the 70+ friends and family members who participated. The walk/run was on the golf course paths and went through various neighborhoods of Ankeny. There were kids on razors, dogs, strollers, and all types of walkers! Food and drinks were available for all to enjoy afterwards in the club house. Some of the early morning golfers even contributed!
Fun fact: Finlay Sexton has a "Fin Fan" Club which includes his former teachers and aids that continue to show up for him every year! Way to go Finlay!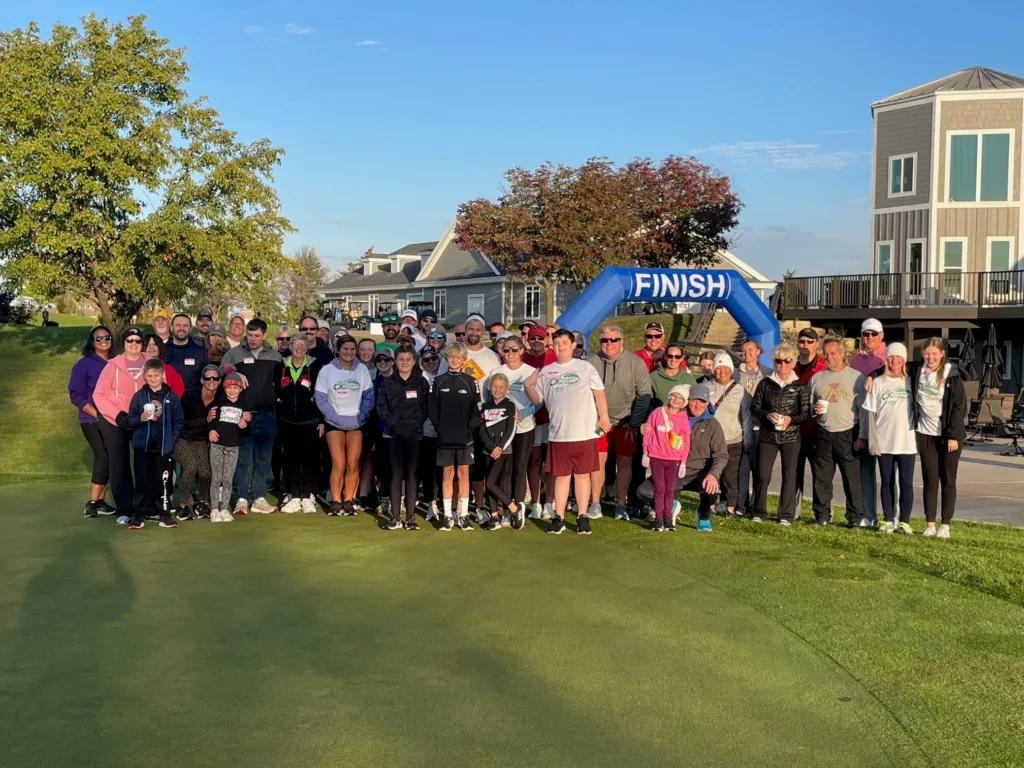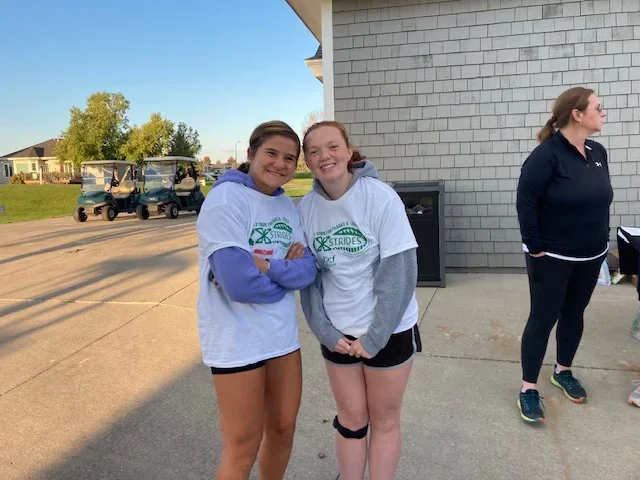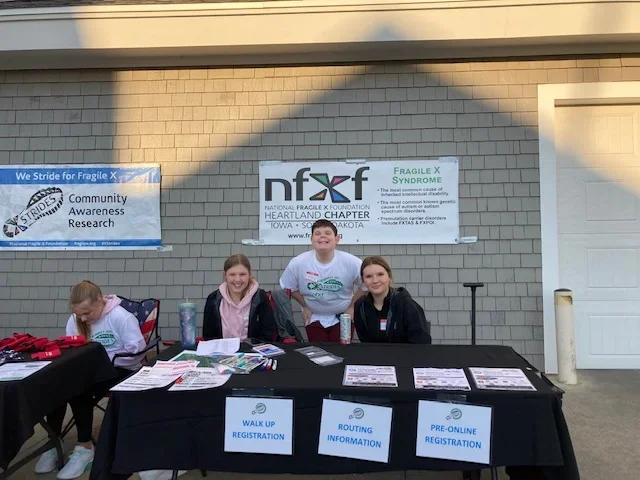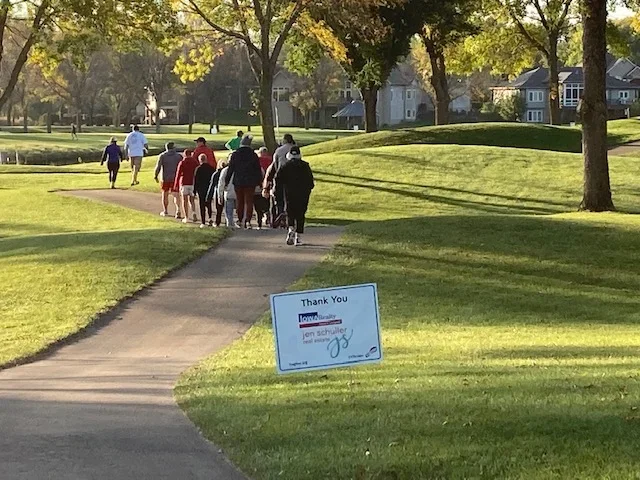 Thank you to Kristi and Jeff Sexton and the Heartland community for your ongoing support of the the NFXF and the Fragile X community! Together, We're Stronger!
To learn more about NFXF chapters and to locate a contact near you, visit the NFXF Community Support Network.
learn more
Dan Whiting
Gregg Harper discusses NFXF advocacy successes from 2020, 2021 Advocacy Day, and more.
Dan Whiting
Because of the hard work of NFXF advocates over the past 20 years, decision-makers in Congress know what Fragile X is. Being present, persistent, and problem-solving is what gets things done in Congress.