Doug Weiner
Doug was nominated by his mom ➞
He has taken a year off from work to help Jonah, his son with Fragile X, to work with him every day and Jonah has improved enormously, speech-wise and doing exercise and communicating so much better. What beautiful improvement, and I am so so proud of Doug and adore Jonah.
—Susan Weiner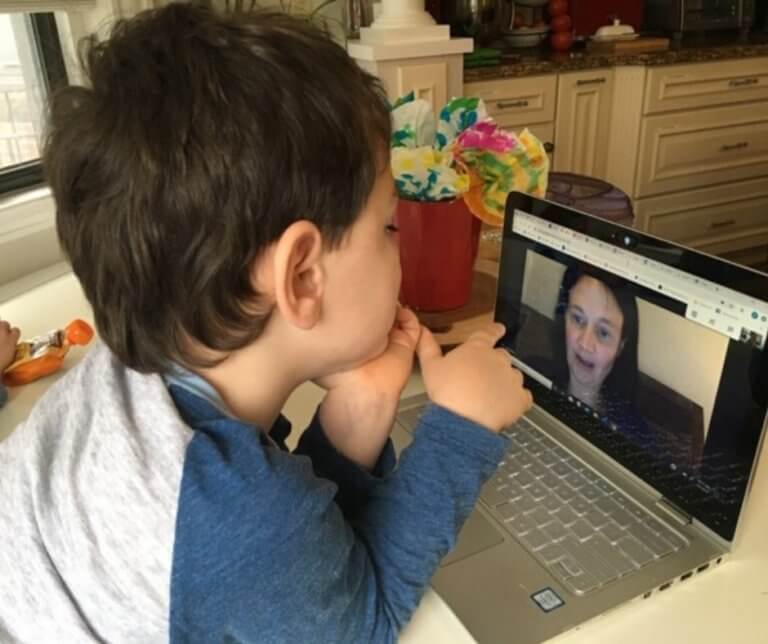 Usha Arthur
Usha, shown on her student's laptop screen, was nominated by her student's mother ➞
Usha has been an Xtraordinary addition to our son's life since two years ago. She goes above and beyond to meet him where he's at, and is an Xtraordinary advocate for his holistic needs and unique learning profile. Words don't adequately express how it feels to have a team member so committed to ensuring our child's success, but we hope this nomination is a gesture of our immense gratitude.
—Kelly Quaye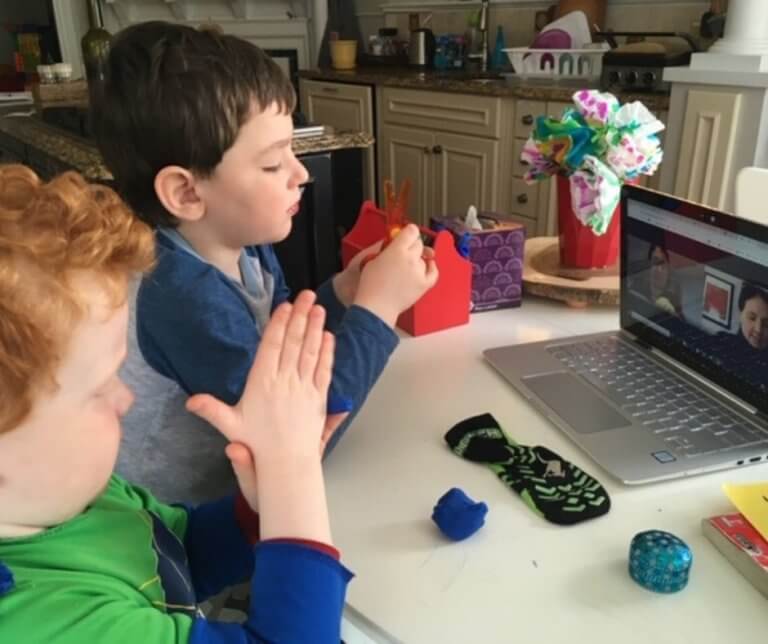 Deb Caruso
Deb, shown on the laptop screen, was nominated by the mother of her patient ➞
Deb is an incredible OT [occupational therapist] and Xtraordinary support to our son and our family. We feel incredibly lucky to have Deb on our team, and are beyond grateful for the relationship she and our son has fostered together. We hope this nomination helps express our gratitude.
—Kelly Quaye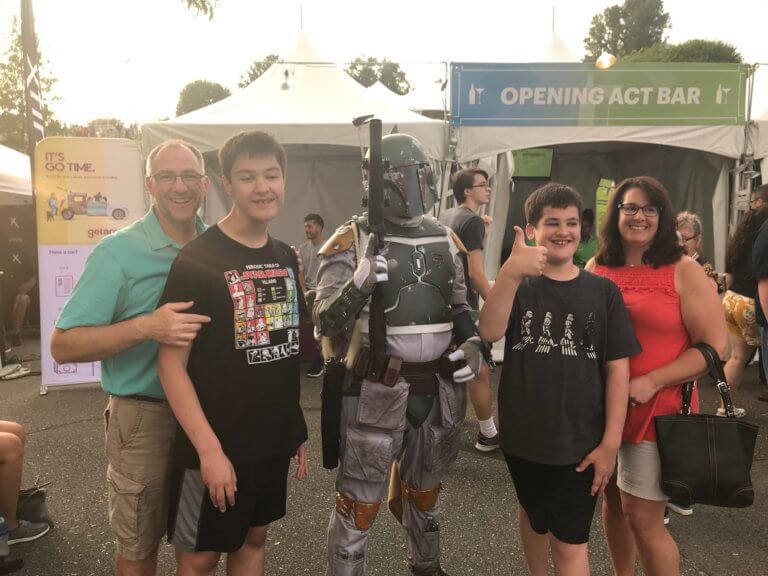 Kara Frech
Kara, shown with her husband and two sons, was nominated three times! Find out who and why! ➞
Kara has been an exceptional mother and Community Support Network leader who goes above and beyond. …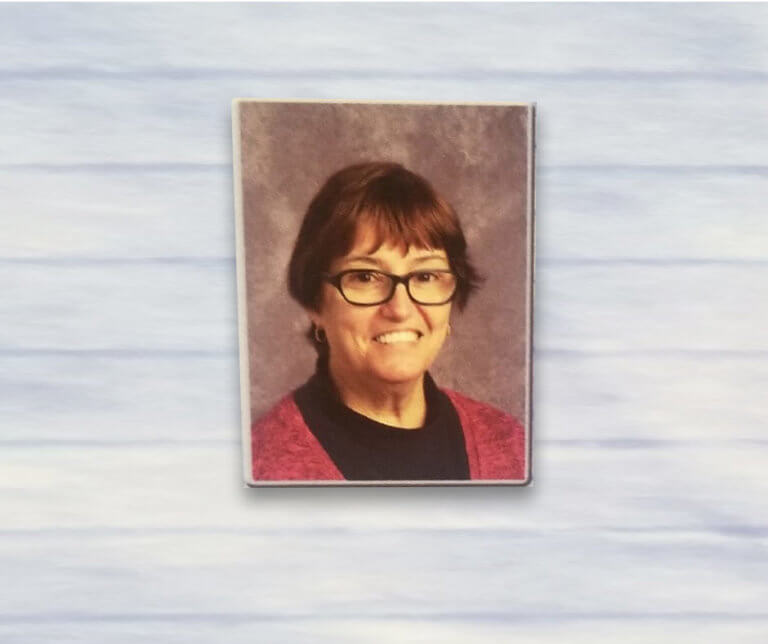 Sandy Neglia
Sandy was nominated by the mother of one of her students ➞
Her role as a teacher is misleading because she is someone who nurtures, encourages, and is ready and willing at any time to help support others. And she happens to be a special educator — which she is, in every sense of the word.
—Cara Capela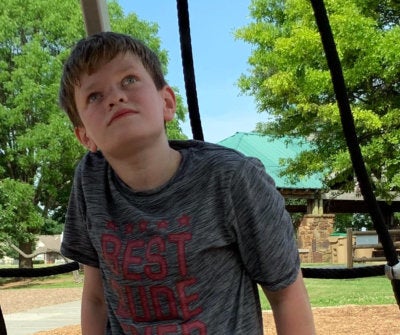 Leyton Stein
Leyton was nominated by his grandmother ➞
Leyton is 11 years old and loves so many things. He is curious, funny, mischievous, and caring. A few of his favorite things include riding his bike, playing with his brother and cousins, swimming, listening to an eclectic variety of music, collecting electric fans and watching videos on his iPad. While he has his share of life challenges, his family has always treated him just like his neurotypical brother and he has thrived with their love and attention. Leyton's quick smile and big hugs have been the key to him working his way into the hearts of all of the people he meets!
—Jodie Nida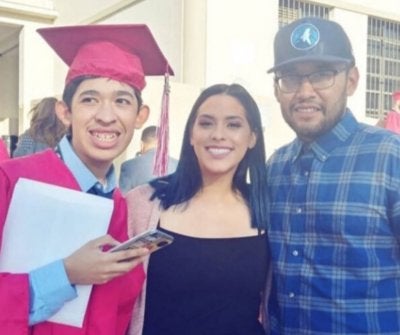 Juan & Victoria Pacheco
Victoria and her husband Juan, shown here with Kenny, were nominated by Victoria's aunt ➞
Oh my goodness!!! Victoria has always been and continues to support Kenny in many different areas (babysitter, birthdays, girlfriend, outings, and school especially during his senior year, preparing for prom, events, and graduation). Victoria getting married was a little difficult for Kenny to share Victoria but now Kenny has more support with Juan. Juan has taught Kenny new things (Xbox and outdoor games). What makes this relationship more special is the new baby, Cassidy. Victoria and Juan have a baby girl, Cassidy and Kenny feels like he is the big brother and he has shown lots of growth in being responsible to take care of Cassidy.
—Janet Rivera
Linda Zumbrun
Linda was nominated by her nephew's mother ➞
When Nate has been hospitalized for long periods of time she has been there for us. Her support and love shine through as she relates to him!
—Nancy Ford
Jane Zumbrun
Jane was nominated by her nephew's mother ➞
Jane also has a son with Fragile X and gives her energy to him daily. Also she has been there for my son, Nate, when he had lengthy hospital stays, showing love & care!
—Nancy Ford
Sibling and Self-Advocate Network
The group was nominated by one of the co-leader's (Kelley's) mother ➞
The group has challenges that no other group has, they are spread all over the country. This makes in-person meetings impossible, only at our International conference they can physically be together. And "oh what fun they have," and they energize the group and reconnect. With the pandemic they have shared and organized via Zoom with members, and will probably be the only mode of connecting until the next International Conference in person. By far probably the most active group during the pandemic! So proud as this group started 10 years ago with an idea and a few teenagers, to support Siblings and Self Advocates.
—Denise Devine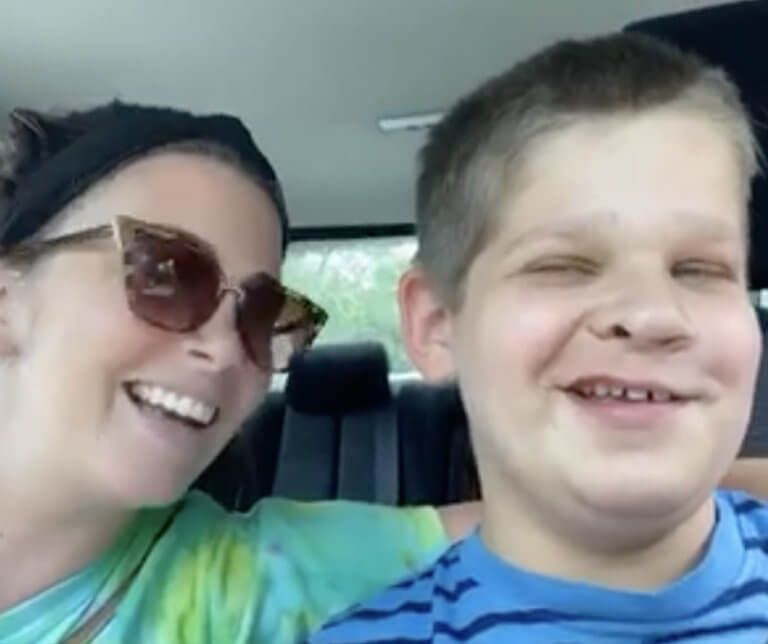 Samantha Snyder
Samantha babysits for Kyle, shown here, and his brother Jackson, and was nominated by the boys' mom ➞
Sam came into our lives almost three years ago. My husband was traveling during the week for work and I needed extra help with Kyle (FX) and Jackson (typical). She jumped right in to our crazy life! She is caring, and loves my boys so much! She is patient with Kyle and knows just what to do when he is having a hard time. We are so lucky to have her!!! She is Xtraordinary for sure!!!!
—Erin Nauert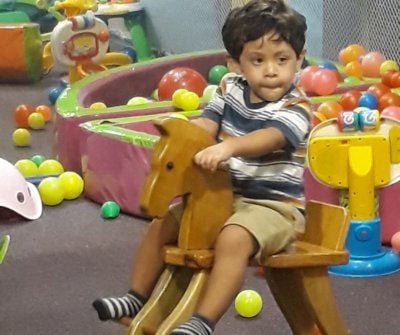 José Ricardo
José was nominated by his dad ➞
Es muy alegre y amoroso. Disfruta jugar en familia. Tiene todos los deseos de avanzar y progresar.
—Ricardo Dominguez
Danielle La Chapelle Andriassi
Danielle was nominated by her friend ➞
Danielle was mother to AJ, a 34-year-old Fragile X male, and wife to Jacques. She helped so many parents and would advocate for our kids. She fought cancer, had surgeries, and prioritized her friends and their missions for their kids. Danielle lost her battle and had a stroke and passed away in March 2020. Due to COVID-19, we could not have a service for her. She was a true warrior and should be recognized and remembered.
—Denise Alvinito
May you rest in peace Danielle. 
Erin Nauert
Erin was nominated by her mom ➞
My daughter Erin has spent her 30s trying to have children. …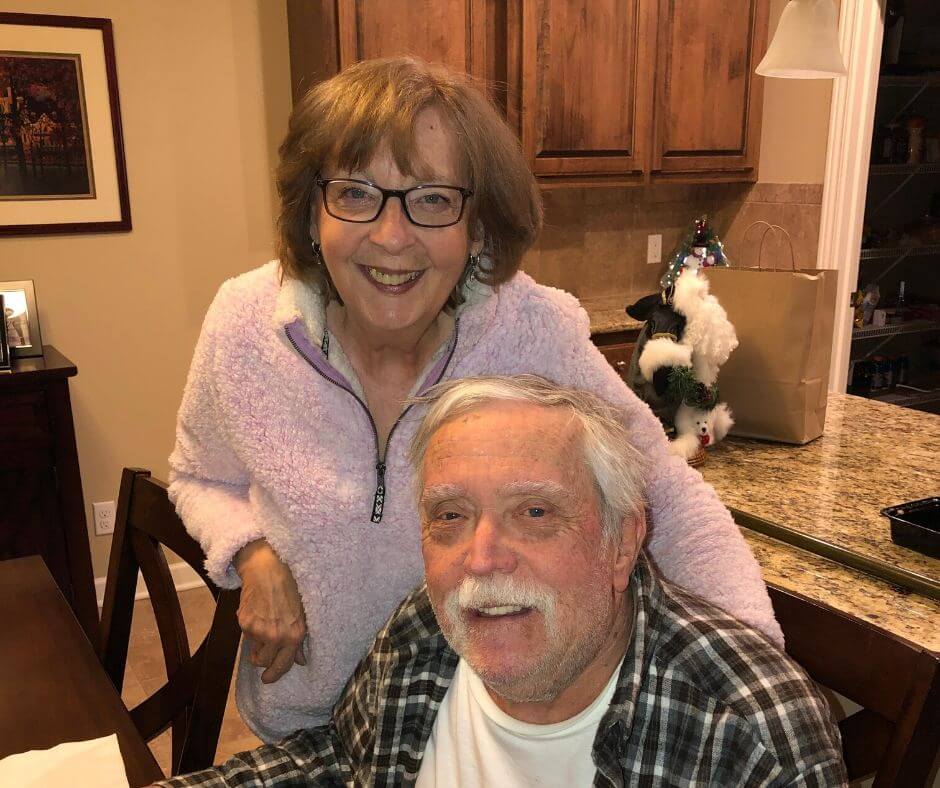 Kathy Menke
Kathy, shown here with her husband, was nominated by her daughter ➞
My mom is Xtraordinary to our family for several reasons…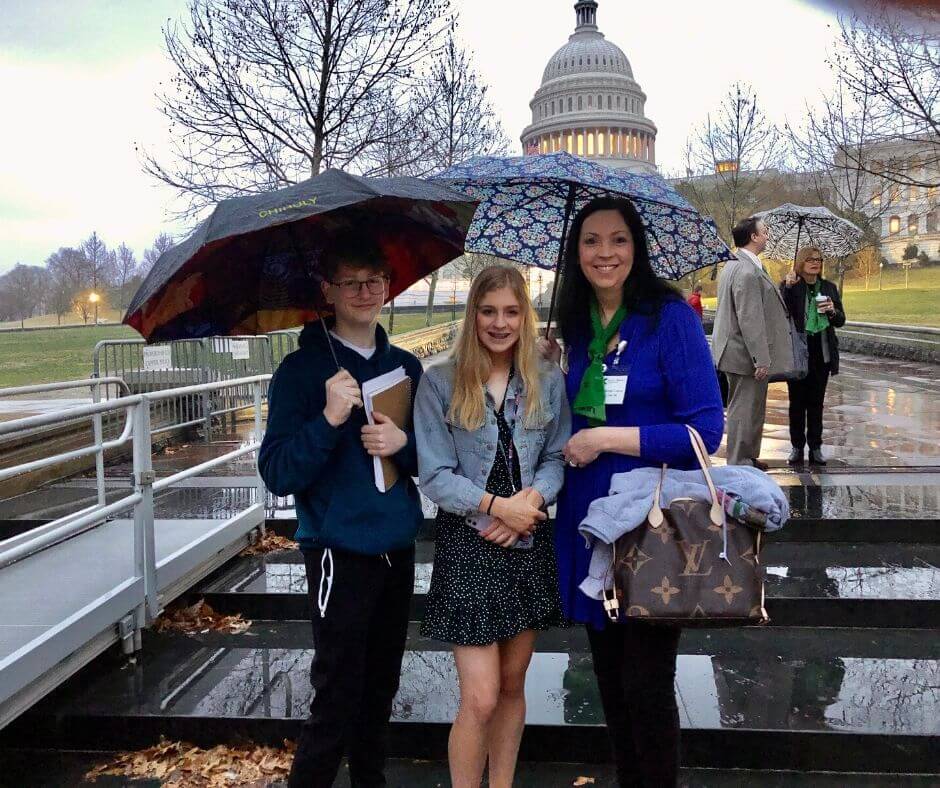 Jaden Randels & Kacie Coleman
Jaden and Kacie were nominated by Kelly (pictured at right) ➞
Jaden and Kacie are Xtraordinary to me because they came with me to Advocacy Day 2020 as sibling advocates. We had three meetings set up with representatives from our state. During the first meeting, I did most of the talking… however, they quickly took the lead and impressed me with their conversations with state representatives. Jaden and Kacie were very articulate and talked about the joys of having a sibling with full mutation FXS and also the challenges. I was and am so proud. They are Xtraordinary sibling advocates!
—Kelly Randels Coleman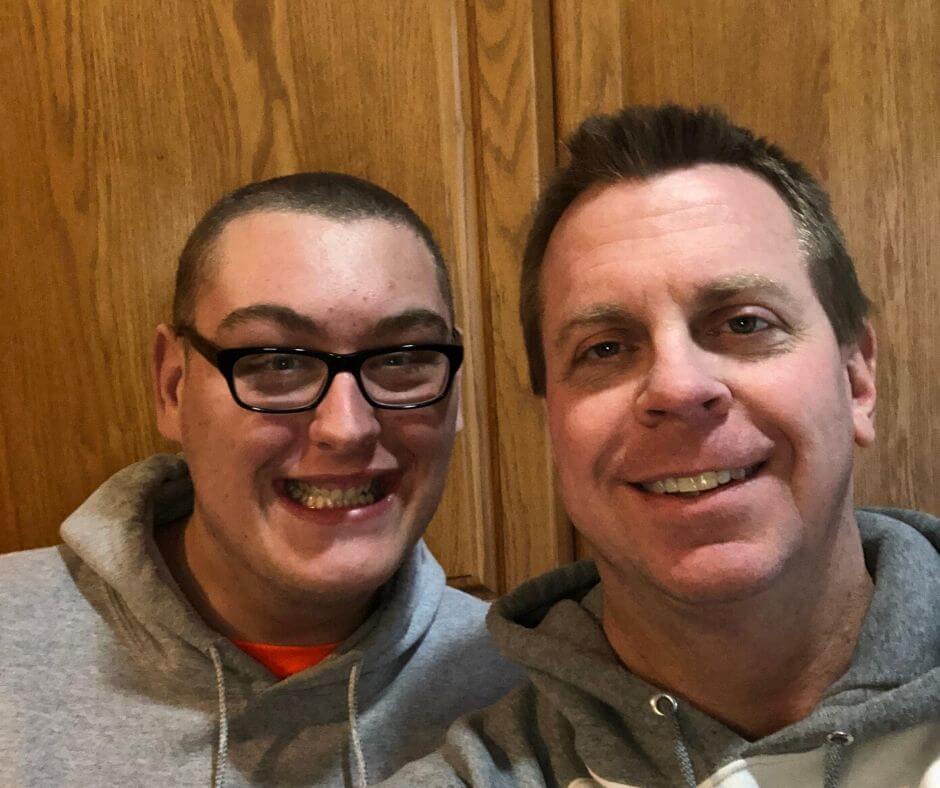 Garrett Coleman
Pictured with his son Cody, Garrett was nominated by his wife ➞
Garrett, my husband, is Xtraordinary. He is one of my son, Cody's, best friends. Cody has full mutation.
Being a bonus dad can be challenging at times and then you add the challenges of FXS on top of that and Garrett does great. Garrett handles Cody's moods with grace and understanding. He is so funny with Cody. The two of them together are like two peas in a pod. Most of the time, Garrett can get Cody to do things he may be anxious about. If Cody is angry with me, Garrett will distract him and make things better. We are very lucky to have Garrett in our lives.
—Kelly Randels Coleman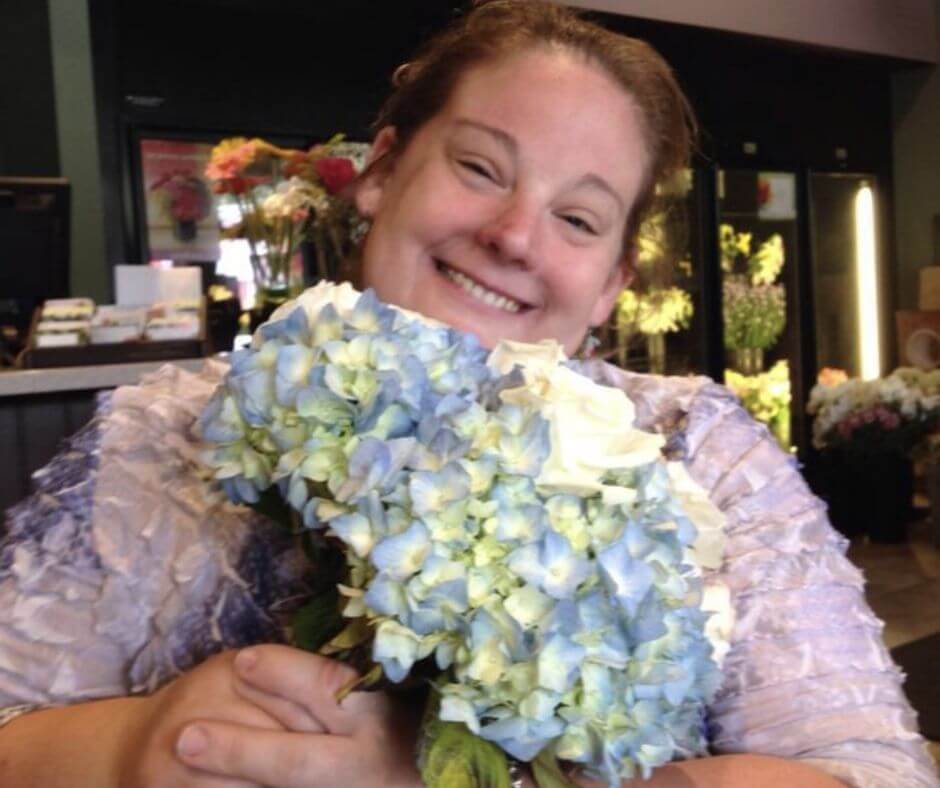 Christine Burkhart
Christine was nominated three times! Find out by who and why ➞
Kind. Generous, helpful. Gives with all her heart! …