Xtraordinary Individuals
You're on page 5. You can browse and see all of our Xtraordinary Individuals by using the page numbers at the bottom of the page (or start on page 1).
We asked the Fragile X community to tell us about someone Xtraordinary in their lives. We are thrilled and delighted they shared with us so we can share with you, and help raise awareness about Fragile X and the lives it touches.
To nominate your Xtraordinary Individual, find our nomination form here .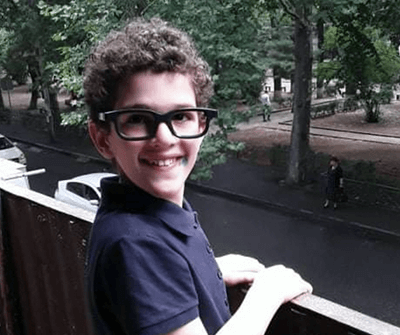 Nikoloz
Nikoloz was nominated by his pediatrician ➞
Nikoloz is a participant of online kids singing competition. He is Xtraordinary singer and spreads smiles and happiness everywhere he goes.

—Nazhi Tabatadze
(This came to us from the country of Georgia!)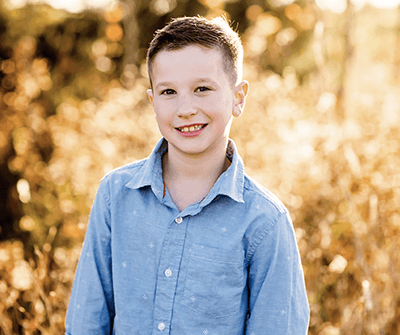 Jacob Smith
Jacob was nominated by his mom ➞
Jacob is a 9 year old with full mutation Fragile X. Jacob is a kind, caring, and loving young boy. He has the most caring and kind heart, and strives to be a good person, student, and friend. He always tries to lend a helping hand to anyone he meets. He serves others with his whole heart. He is a great big brother to his little brother (also FMFX) and little sister. Jacob is active and enjoys living life to the fullest. He loves video games and baseball and plays on a team with his good friends. Go Texas Rangers!! Jacob is usually always happy and encounters life with a smile and a "happy flap." My biggest blessing in life is my children and I am proud to be Jacob's mother.

—Breea Smith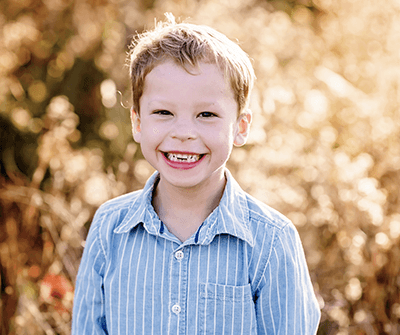 Benjamin Smith
Benjamin was nominated by his mom ➞
Benjamin is a 5 year old boy with full mutation Fragile X. Benjamin is probably the happiest and loudest boy you will ever meet. His smile and laugh will light up a room! He is full of energy and full of life. He is a very sweet and caring little boy. He loves his big brother Jacob (also with FMFX) and loves to play with his little sister, Lydia. Benjamin has a helping heart and desire to please. He loves a good joke and loves to play pranks on his family. He loves baseball, video games, hot wheels, and his family and friends. He loves play dates with his close buddies and loves to dance. He brings us so much joy and laughter, and we are so blessed to have him in our life. I am so proud to be your mom!

—Breea Smith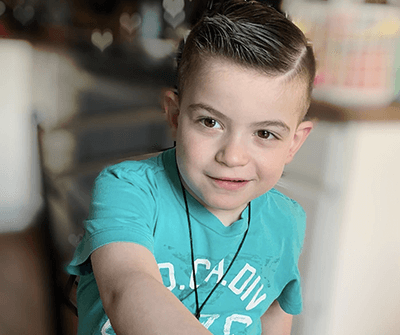 Preston Levenzon
Preston was nominated by his dad ➞
Despite his diagnosis and inability to verbally communicate, he taught us patience. My son knows he can't express himself, yet he shows patience for his little sister and all the adults around him including us, his parents. He is our hero.

—Boris Levenzon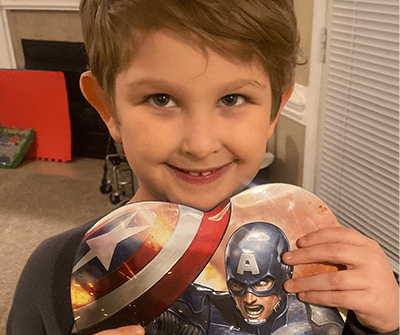 Miles David Tillman
Miles was nominated by his mom ➞
Miles doesn't know a stranger. He brings joy to the people he meets with his contagious laugh, great sense of humor, and huge heart. He hasn't met a challenge that he isn't ready to overcome. Miles loves any type of sport, but especially football. He can also recite just about every song with great passion and any line from a movie, just like the character. He always has been and always will be our Miles of Smiles.

— Brittney Tillman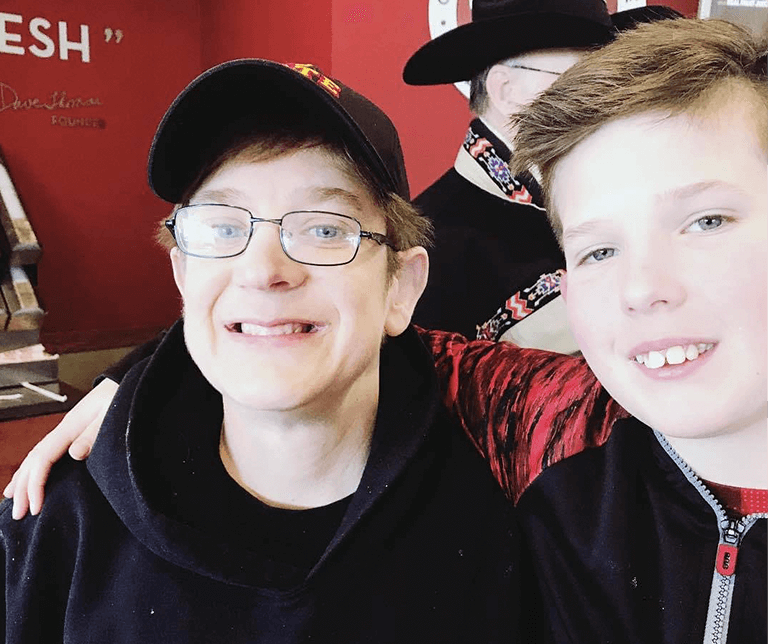 Stephanie White
Stephanie was nominated by her sister ➞
Stephanie is just Xtraordianary. She is so kind and caring. She can make anyone smile with her joyous personality. She can talk to anyone about anything. Her tender heart and her willingness to help and give to others. She would give her last dollar or any item she owned to make someone feel better.
— Rebecca Johnson