Rita Morley
Rita was nominated by her daughter ➞
My mom helps us in so many Xtraordinary ways! She's my biggest cheerleader. My mom helped with my Chapter's X Strides walk. She participated in RARE last year. She is always there to help. My mom fills in for me when I need coverage for my boys whether it's an appointment, picking up from school, doing homework, or babysitting. She knows how to motivate the boys. She loves them unconditionally and they love their grandmom! My mom is Xtraordinary to me!
—Kara Frech
Josie DiSciascio
Josie was nominated by her niece ➞
My Aunt Josie is Xtraordinary! She is always there to help. Aunt Josie can keep the boys entertained whether doing a puzzle or a game. She helps watch them when I need coverage. She drives them to activities and attends to cheer them on! She has come to doctors appointments when another hand was needed in the waiting room. When Aunt Josie is around for a meal she is our food police, making sure the boys are eating slowly and not stuffing their mouths. Aunt Josie helps with X Strides each year. We are so thankful for Aunt Josie!
—Kara Frech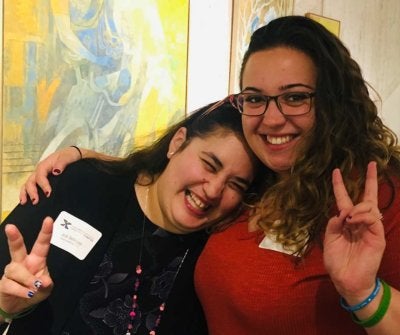 Dayna Clark
Dayna, pictured with Jodi, was nominated by Jodi's parents ➞
We met Dayna at the beginning of 2018 as our daughter Jodi's new mentor. Very quickly she became her best friend, her fierce advocate, and a member of the family. Dayna made it a priority to learn a lot about Fragile X and when she had an assignment for one of her classes it was no surprise that she chose Fragile X as the topic and she did a great job! Jodi has grown so much over the last two years and Dayna has played a huge part in that growth. Dayna impresses everyone with her big smile and big heart. Her genuine interest in people is what draws everyone to her. She also looks to engage our son Brian whenever she sees him. We can't imagine our lives without her and would never want to!
—Tammy & Andy Selinger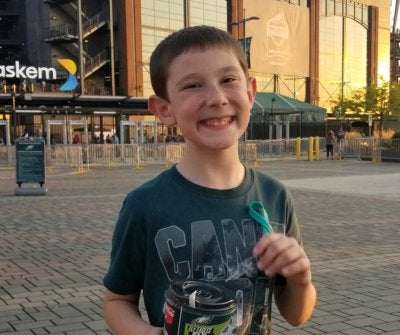 Ayden Shelow
Ayden was nominated by his mom ➞
Ayden is our smart, funny, caring, and lovable soon-to-be 11-year-old son. He was born on July 25, he has taught us patience and the love for the little things in life that most take for granted!!
—Alysha Arbogast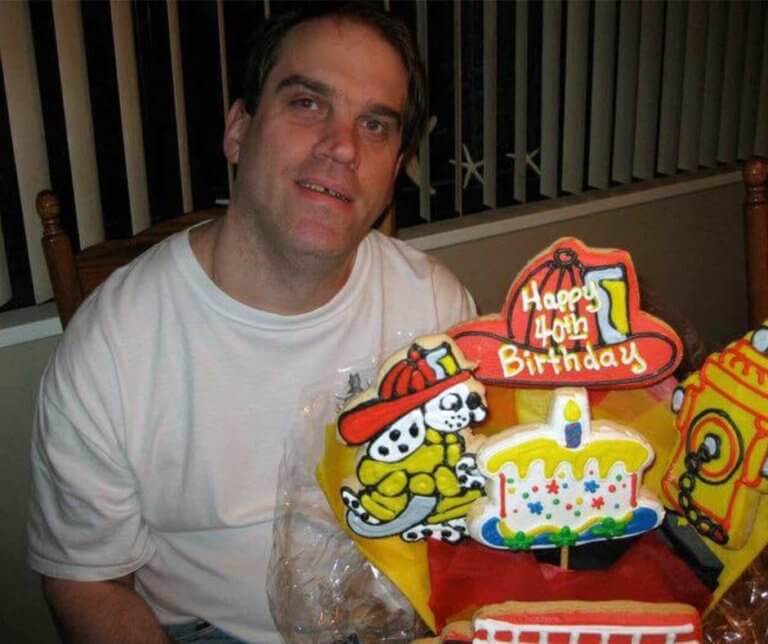 Dougie McBride
Dougie was nominated by his friend ➞
Dougie is sweet, loving, funny, and inspirational. When you meet Dougie you are instantly touched by his beautiful soul. Dougie blesses us with his joy of life and love for his family and friends. When you meet someone as special as Dougie you will never be the same. Dougie makes a forever Footprint in your heart.
—Marian Slakman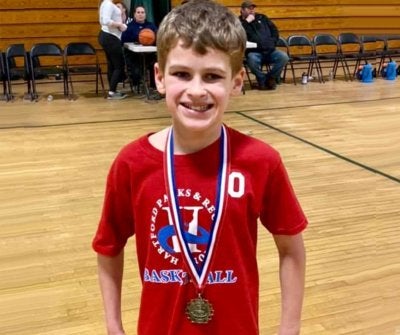 Brayden
Brayden was nominated by his mom ➞
He loves his family and he loves basketball. He scored 15 points last season won his first championship. He's truly amazing. Even with all his challenges.
—Ashley Livingstone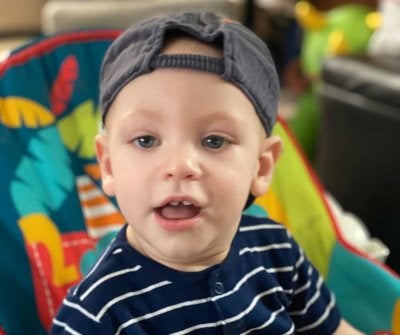 Harrison
Harrison was nominated by his mom ➞
He's an amazing little one year old ! His brother Brayden and sister Maddy help me daily. 💙
—Ashley Livingstone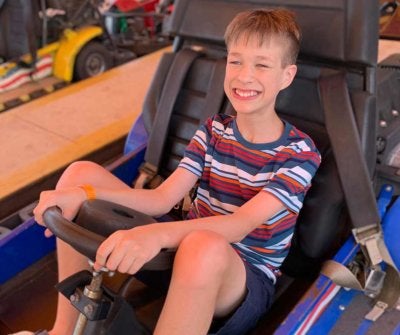 Brayden Crawford
Brayden was nominated by his dad ➞
Brayden is the sweetest boy and has brought our family so much joy.
Emma & Ben
Emma & Ben were nominated by their mom ➞
My two oldest children, Emma and Ben, who are the older siblings to Will (FMFX).
Will couldn't ask for better big siblings! Emma (11) and Ben (7) have learned so much about Fragile X since their brother was diagnosed 11 months ago. They care for him, look out for him, advocate for him, and push him to be the best he can be. They are so encouraging and are a huge reason why Will has accomplished all the things he has. My husband and I are so proud of them!
—Kerry Stedke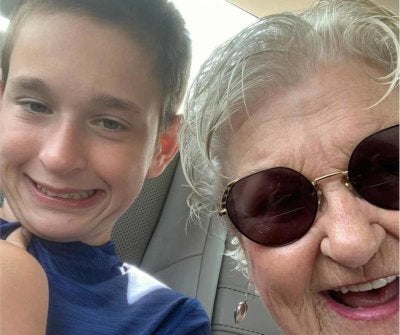 Cole Lake
Cole was nominated by his grandmother ➞
He has such an impact on everyone he meets … has overcome so many obstacles from none verbal to chatting … doesn't read or write but loves school and all classmates … knows all the names in his school … won an award for being the most outstanding student … loves dancing and singing You Are My Sunshine … loves swimming … he is my hero.
—Carol Schreibeis
Cole is 13.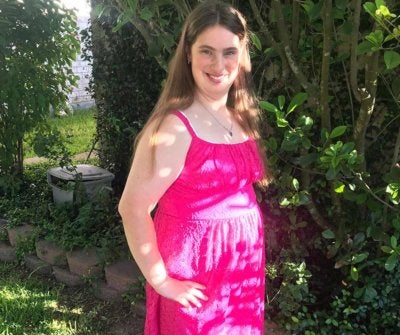 Caragan
Caragan was nominated by her mom ➞
My daughter is Xtraorinary in so many ways! She's an amazing daughter to us and a wonderful sister to her two brothers, and loves all her extended family members! She has so many friends, people, and teachers who love her unconditionally. Super involved in school activities in the past and will be a popular high school senior this year! Loves her sports, participates in all Miracle League games and Special Olympics! She is busy all the time and always ready to go do something! She has us all wrapped around her little finger, she is just love, love, and more love! Truly a blessing to us!
—Emily Raska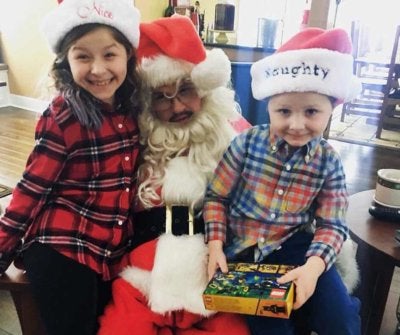 Andrew Pritchard
Andrew, shown with his niece and nephew, was nominated by his mom ➞
This is my son Andrew who is 34 years old and living his best life. At the time of his diagnosis 30 years ago the prognosis was grim but he lives with support in his own home with a terrific team around him. He enjoys a good costume including playing Santa at our family Christmas party every year. This picture is with his niece and nephew.
—Mary Pritchard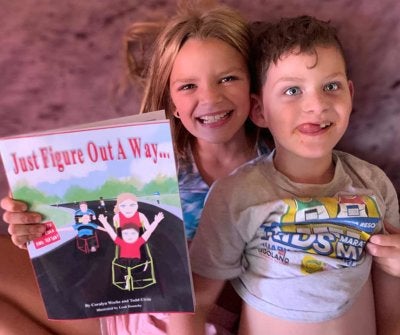 Coralyn
Coralyn, shown with her brother Rikson, was nominated by her mom ➞
Coralyn is 15 months older than her brother Rikson who has FMFX. She has always figured out a way to include him in everything she does. At eight years old she wrote and published a book to educate the world and show them that being different doesn't make you less valuable!!!
—Emily Weeks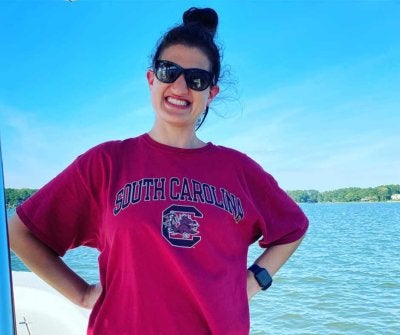 Mallory Weinstein
Mallory nominated herself (a sure sign of being Xtraordinary!) ➞
Note: Mallory didn't add a message, other than she is a Self-Advocate. And to Mallory: We wholeheartedly accept your nomination! You are absolutely Xtraordinary.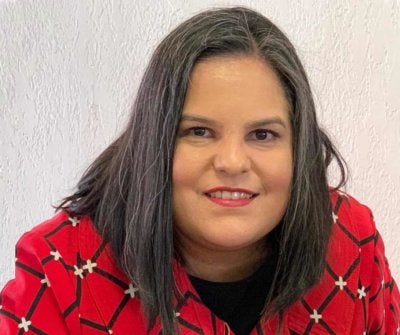 Dr. Alma Barrera
Dr. Barrera was nominated by a colleague and Fragile X parent ➞
For two years Dr. Barrera has tirelessly worked in Ciudad Juarez to implement our club's project to raise awareness of Fragile X in Juarez, to establish a testing laboratory in Juarez, and testing of individuals for Fragile X in Juarez. She has done this voluntarily and has received no compensation. Alma has been collecting data on intellectually disabled individuals in Juarez. She frequently lectures about Fragile X to school educators, administrators, and caregivers; and to civic and professional organizations. We and she hope to make Juarez the center of Fragile X knowledge and expertise in Mexico.
—Mary Lee Shelton
Alma and Mary Lee belong to Club Rotario Juarez Campestre.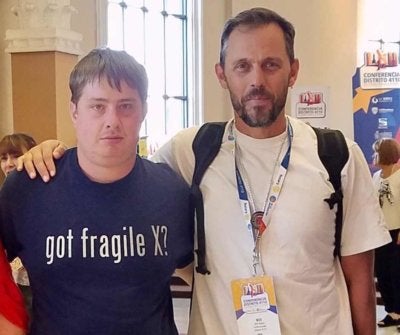 Will Spicer
Will was nominated by a friend ➞
Will has volunteered to help with the Club Rotario Juarez Campestre Fragile X project. He has traveled to Juarez, Mexico, twice to attend events and to create films to help us promote the project. He does this voluntarily, paid his own airfare, and is a great, supportive friend to our son Spencer. He is currently working with our Fragile X son Spencer to create a podcast about Fragile X and Power Rangers.
—Mary Lee Shelton
Note: Will Spencer is the creator of the documentary, Mission to Lars.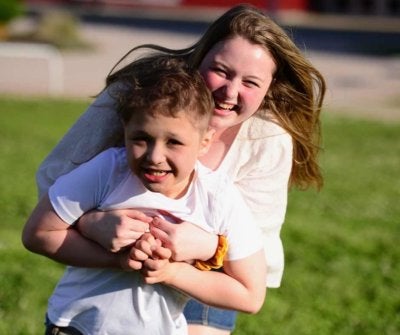 Olivia Butler
Olivia was nominated by her mom ➞
Olivia is her brother Liam's greatest champion. She is his person. She has always had a calming affect on him. He will do almost anything she asks him to do. At a very young age, Olivia recognized Liam will most likely never live independently. She announced then that she would take care of him after we were gone. There have been many days only she could get Liam to calm or do a necessary task. I am so thankful for all that she does to help. Life is going to take adjustment for all of us as Olivia heads to college and Liam only has his Xtraordinary person around part time. We know though college is just preparing her to help Liam and others like him even more.
—Ruth Butler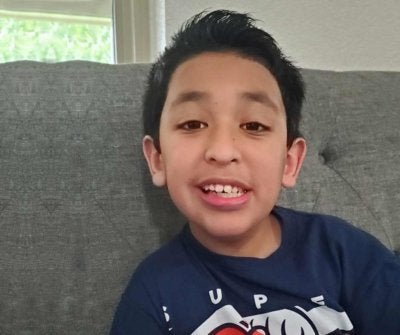 Tino
Tino was nominated by his mom ➞
Well, while Tino had the role of the baby in the family. Tino took a new role as BIG brother to two new baby brothers, and a new role as an uncle. Our little guy is rocking both!!
—Irene SanMiguel