Austin Loeliger
Austin was nominated by his employer ➞
Austin has the brightest personality, which is key to our business. He is one of our "day brighteners" at Wawa store 8068 [West Chester, PA]. Austin creates personal connections with coworkers as well as customers; always remembers birthdays, weekend plans, and family members. He is also quick to do any task when asked, as well as the tasks he is already responsible for. Austin is a staple at our store, loved by both customers and coworkers!
— Caitlin Mcgrath
Jesse Rodriguez
Jesse was nominated by his daughter's mom ➞
He has been so supportive, he never doubts me, he shows up, he loves me and my daughter so much, he is a team player, he's hands on, he never says no, he goes to all the early intervention meetings. She wants to know what is going on, so he reads the books, plays the games, takes over when I'm tired, does the laundry, cleans the house, goes food shopping, has a full-time job, pays the bills, handles all the tantrums (mine and hers LOL), always stays positive, refuses to accept no for an answer when it comes to the limitations of this diagnosis. He loves me and our daughter so purely and unconditionally since we found out about my status and our daughter's, he's never doubted our abilities to thrive in this world. He is beyond Xtraordinary to me.
— Shannon Christie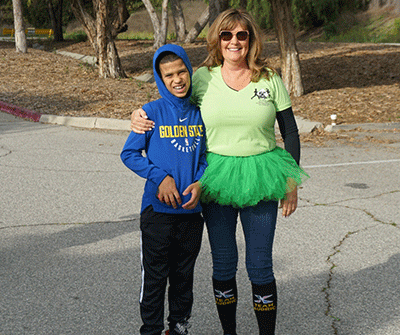 Barbara Newsome
Barbara was nominated by her daughter-in-law ➞
[My son] Audric's Nana, Barbara Newsome, is Xtraordinary !!! She say's Audric is her living "angel"! They have a special bond that can never be broken! She has been there for us since day of of this unique journey and has always supported any fundraiser or family fun day we've been a part of for Fragile X!
—Jen Newsome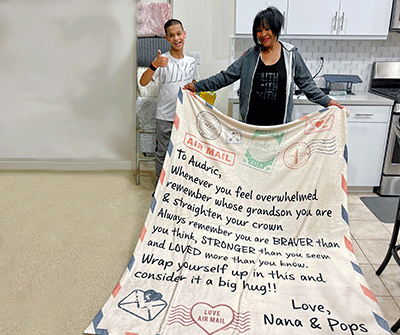 Carol Sperber
Carol was nominated by her daughter ➞
My mama, Carol Sperber, is the most Xtraordinary grandma (and mom too!). Audric Newsome is her first born grandchild and was diagnosed with Fragile X syndrome at the age of 3 1/2. She has been there from day one to help us navigate this unique journey. She loves all of her family but I think her Audric holds an Xtra special place in her heart.
—Jen Newsome
Audric Newsome
Audric was nominated by his mom ➞
Audric was diagnosed with Fragile X syndrome at almost 4 years old. He's now 14 and thriving!!!
Jerry Davenport, Will Paddock and Ben Paddock
Jerry, Will, and Ben were nominated by their mom ➞
I have three Fragile X sons that are Xtraordinary each in there own way: They are unique in their ways and each one compliments the other. It is exciting and amazing to watch them in public and with family. Jerry and Will are pretty shy until they have been around someone for awhile. Ben never meets a stranger or hesitates to give hugs. Jerry lives on his own and has a job he enjoys. Will thinks he should be the director of everything and everybody. I love the guys so much and am blessed to have them. They can be challenging each in their own way also.
—Sharon Tresemer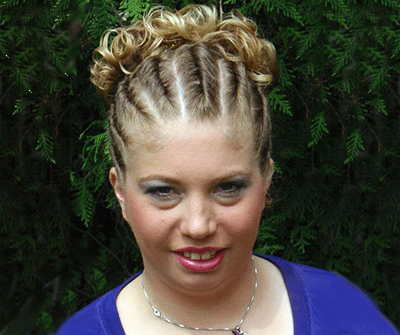 Hannah Grable
Hannah was nominated by her mom ➞
Hannah faces her disabilities with a positive attitude. She never gives up on trying to do better.
—Janet Grable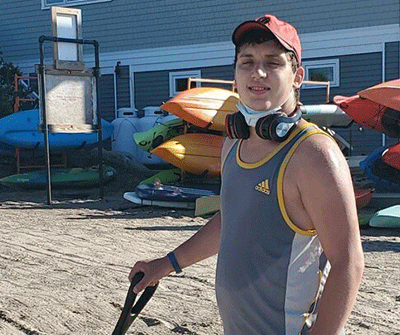 Tyler Krantz
Tyler was nominated by his program counselor ➞
Tyler is a student in the Discover Program at Vista Life Innovations in Westbrook, CT. I have had the honor of working with him for two years. Tyler is one of the most dedicated, hard working, and determined individuals I have ever known. Tyler has made such tremendous growth in his functional life skills and emotional management. Tyler is funny, kind, caring, and an absolute joy to know. My heart swells with pride and love for him each and every day!
—Melissa Masi
Ezzat Elsobky
Ezzat was nominated by his protege ➞
He's the first person to initiate a specialized, private genetic institute [Egypt] that provides services to patients, families, as well as doctors and clinicians. It provides continuous educational opportunities and introduces the latest techniques in the field of medical genetics.
—Anonymous Professional Provider (and Protege)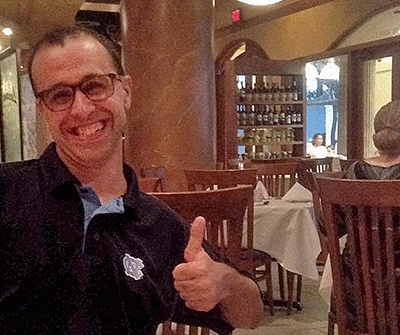 Matt Carpenter
Matt was nominated by his friend ➞
Matt attended the self advocacy sessions in San Antonio, Texas, then convinced us to hold a smaller regional workshop for individuals with Fragile X in our area. It was very successful!
—Deby Burgess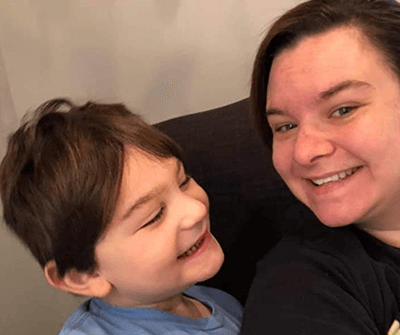 Laura
Laura was nominated by the mom of one of her students ➞
Laura was a teacher in the classroom of the traditional daycare classroom that my son was in where he struggled every day to regulate.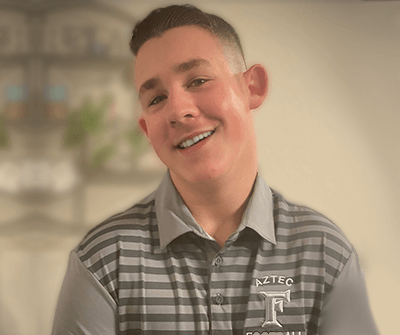 Kolton Sanders
Kolton was nominated by his mom ➞
Kolton is a 15-year-old Xtraordinary boy! Fragile X does not define who he is. It has not stopped him from learning to ride a dirt bike or to swim. He even helps coach a high school football team. The boys have truly embraced him. It is the most amazing thing to watch them all interact. Kolton is the most loving and forgiving person. I have so much admiration for my very special son.
— Sarah Dennis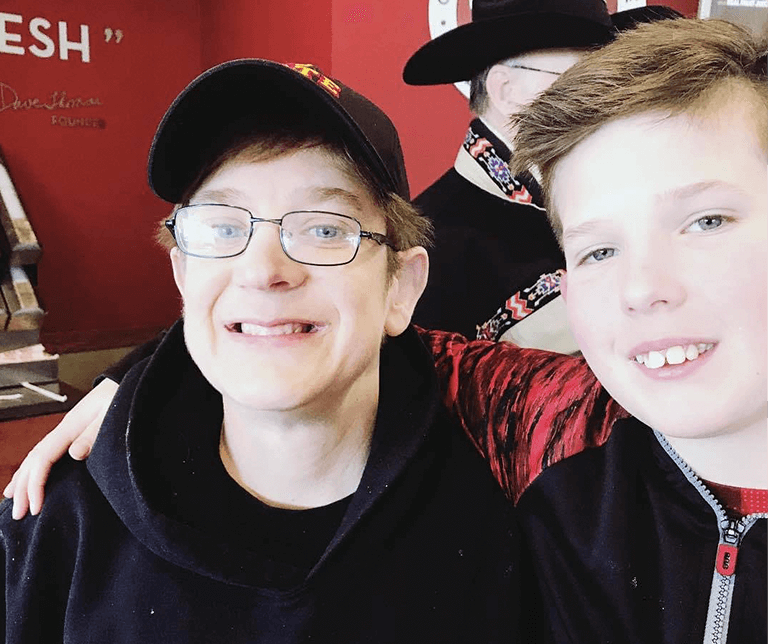 Stephanie White
Stephanie was nominated by her sister ➞
Stephanie is just Xtraordianary. She is so kind and caring. She can make anyone smile with her joyous personality. She can talk to anyone about anything. Her tender heart and her willingness to help and give to others. She would give her last dollar or any item she owned to make someone feel better.
— Rebecca Johnson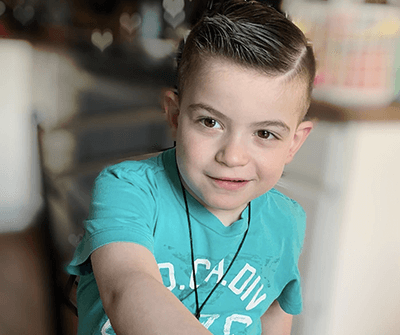 Preston Levenzon
Preston was nominated by his dad ➞
Despite his diagnosis and inability to verbally communicate, he taught us patience. My son knows he can't express himself, yet he shows patience for his little sister and all the adults around him including us, his parents. He is our hero.

—Boris Levenzon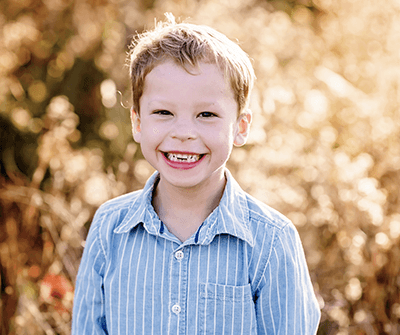 Benjamin Smith
Benjamin was nominated by his mom ➞
Benjamin is a 5 year old boy with full mutation Fragile X. Benjamin is probably the happiest and loudest boy you will ever meet. His smile and laugh will light up a room! He is full of energy and full of life. He is a very sweet and caring little boy. He loves his big brother Jacob (also with FMFX) and loves to play with his little sister, Lydia. Benjamin has a helping heart and desire to please. He loves a good joke and loves to play pranks on his family. He loves baseball, video games, hot wheels, and his family and friends. He loves play dates with his close buddies and loves to dance. He brings us so much joy and laughter, and we are so blessed to have him in our life. I am so proud to be your mom!

—Breea Smith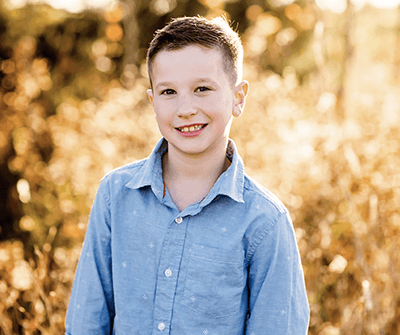 Jacob Smith
Jacob was nominated by his mom ➞
Jacob is a 9 year old with full mutation Fragile X. Jacob is a kind, caring, and loving young boy. He has the most caring and kind heart, and strives to be a good person, student, and friend. He always tries to lend a helping hand to anyone he meets. He serves others with his whole heart. He is a great big brother to his little brother (also FMFX) and little sister. Jacob is active and enjoys living life to the fullest. He loves video games and baseball and plays on a team with his good friends. Go Texas Rangers!! Jacob is usually always happy and encounters life with a smile and a "happy flap." My biggest blessing in life is my children and I am proud to be Jacob's mother.

—Breea Smith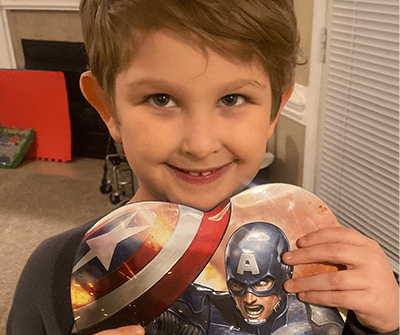 Miles David Tillman
Miles was nominated by his mom ➞
Miles doesn't know a stranger. He brings joy to the people he meets with his contagious laugh, great sense of humor, and huge heart. He hasn't met a challenge that he isn't ready to overcome. Miles loves any type of sport, but especially football. He can also recite just about every song with great passion and any line from a movie, just like the character. He always has been and always will be our Miles of Smiles.

— Brittney Tillman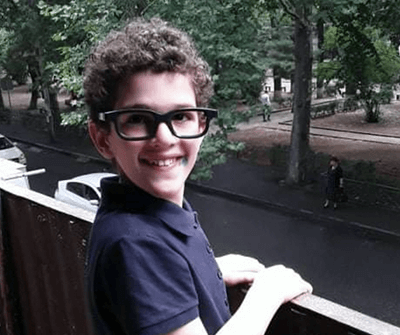 Nikoloz
Nikoloz was nominated by his pediatrician ➞
Nikoloz is a participant of online kids singing competition. He is Xtraordinary singer and spreads smiles and happiness everywhere he goes.

—Nazhi Tabatadze
(This came to us from the country of Georgia!)